So a few hours ago my Avic. Versi .5'' sling came in.. :]
anyway, the vial it's currently in, is 2'' tall. pictures:
should i keep it in there for a while or transport from that to this enclosure? (which has 2'' of substrate and 5'' of vertical room.. )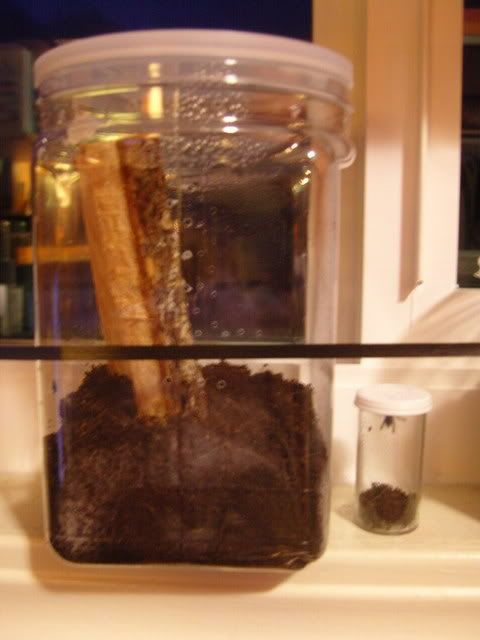 which would be more suitable for its current size?