Joined

Feb 25, 2016
Messages

1,213
I just received this handsome mature male (~6 weeks mature)
Aphonopelma
chalcodes
!
Mail order groom! XD
My handsome male A. chalcodes arrived today!
Should I wait for evidence of a sperm web before introducing him to my female? He seemed unstressed, only thirsty after his travel and eager to be out. I'm thinking that I should wait a few days at least to let him acclimate. I've already started feeding my female extra so she should not be hungry. The fact that she is so much bulkier makes me nervous for him, but their difference seems normal for the species. This will be my second breeding attempt (my first was between
Euathlus
sp. reds and unsuccessful because the female was too old or unwell -- no casualties at least!) and I'd appreciate especially species specific advise. I didn't find much in the breeding reports. Assuming mating is successful, will I need to cool the female at some point to induce egg-laying? My tarantulas are currently kept within a daily range of 76-84F.
Thank you!
My lovely girl: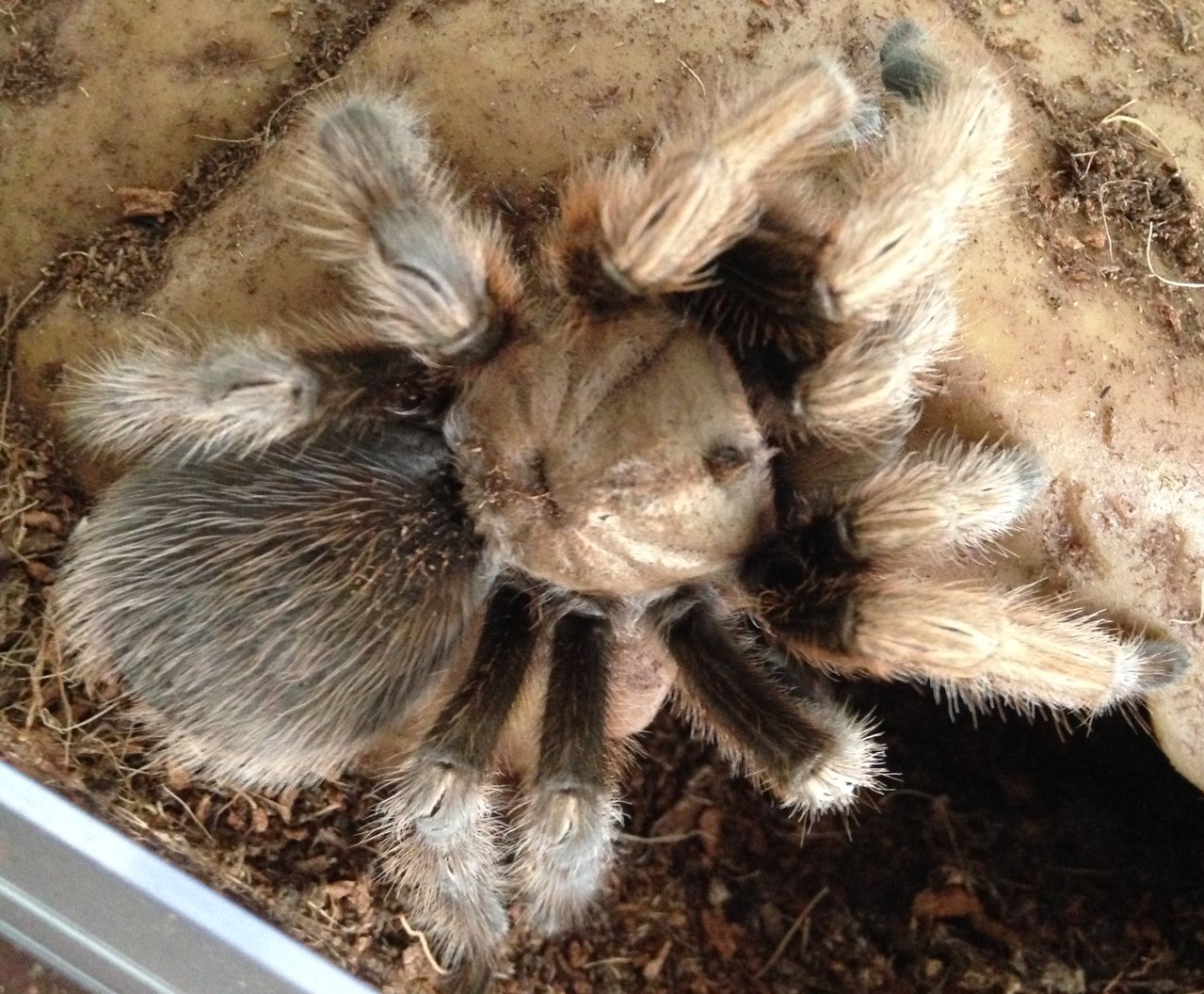 My pretty girl looks like she's wearing Uggs, hehe. XD
Last edited: