Joined

Jul 31, 2006
Messages

838
I took off Monday to the local box chain Zoo Supply store... and this pigeon guy needed help. The employees said he has a compound wing fracture and all the wildlife rehab places would only take him to EUTHANIZE him
So.. I stepped in and brought him home with me.
I called around and found a Vet that would see him... when he returned from vacation. I found a forum with strictly pigeon fancy'in type folks and they helped me with the wing binding and antibiotic dose, etc.
Today is the day the Vet returns, so we'll be there at 3pm.
This is WoHi...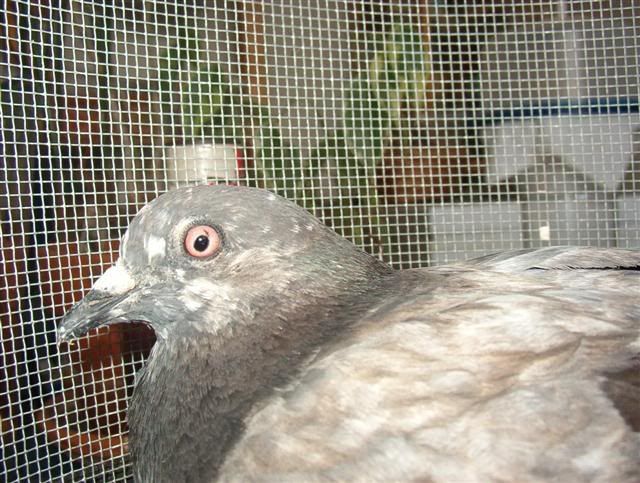 "I'm going where?"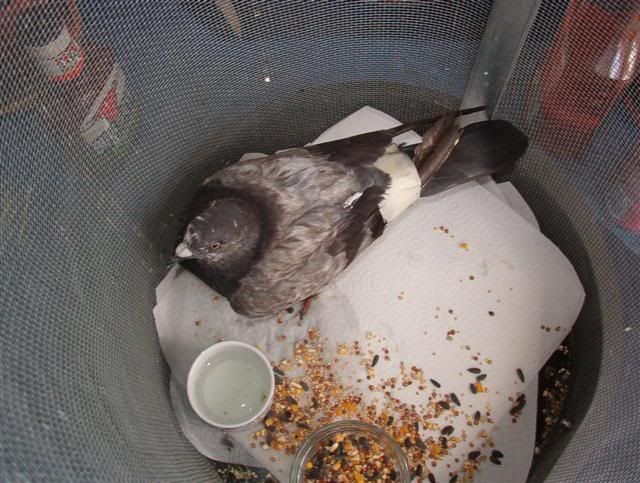 I just cleaned him up this morning... well, the cage he's recovering in... and he kindly spilled some water and dumped/flung his seeds out again. You can also see the masking tape binding his left wing in place until the doc can see him. If you ever have to do this, keep in mind NOT to tape the "poop shoot" closed.