Joined

Mar 6, 2011
Messages

30
:}so I've had this OBT for about a week and It's deffinately not as mean as i expected, but it is still young.
i got into it's inclosure to change out the bedding, and it shot me the death glare. PS i know its bad bedding but I was out of the thin stuff and only had my tree frog cheap stuff, I switched it today.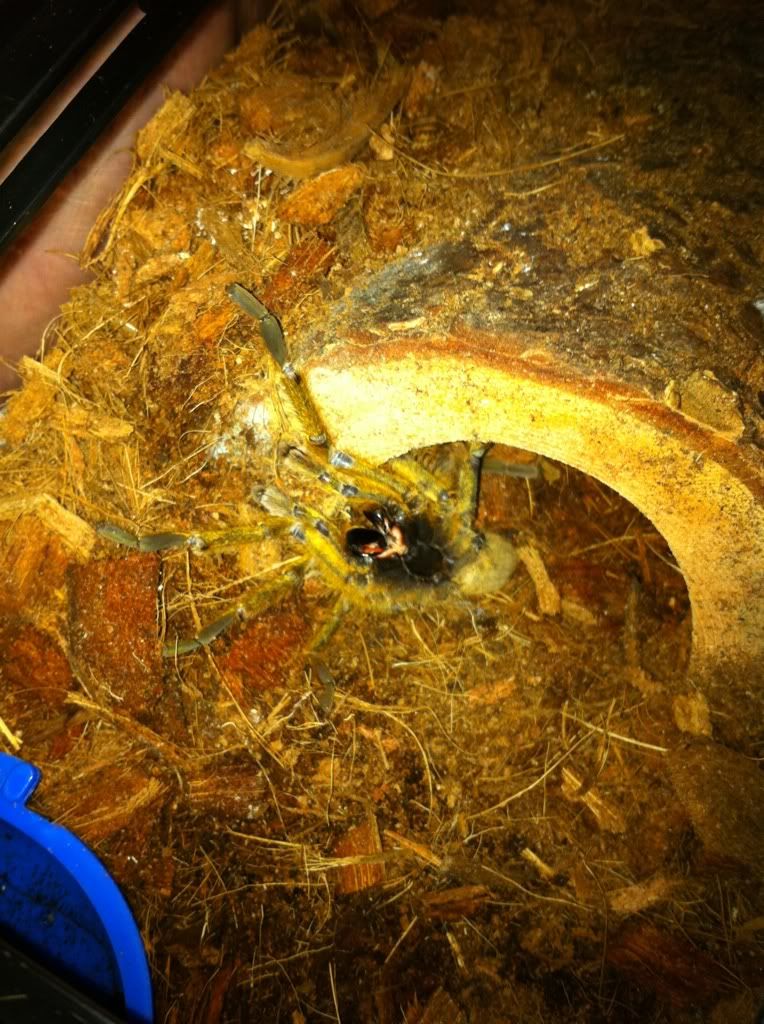 this is why they call it the starburst baboon
so I love this lil dude or dudette.
if anyone thinks they can sex it i'd be very obliged
so i can stop calling it a "IT"