So I sexed the other one I got about a week ago to be female,so I needed a male.I went to the local LPS and traded in some Leopard Geckos for store credit($150!),and picked this stud up for $28.The pectines on this guy are HUGE,so it has to be male(you can see them in the 2ed picture behind the second legs).It also has the notches,and has a huge tail to body ratio.I was really excited!I set this one up in a 10 Gallon,with 2 flat cement chunks for now.I'm looking to do a natural setup soon though.Just thought I'd share.
Also,how would I go about pairing these 2 lovers up?I just introduce the male into the females cage,right?There is another flat cement piece in her cage,so that should suffice for a place for his spermatophore,correct?Then they should just do their thing and then I'll remove the male?Any elaboration on this is greatly appreciated!
Now for the pictures!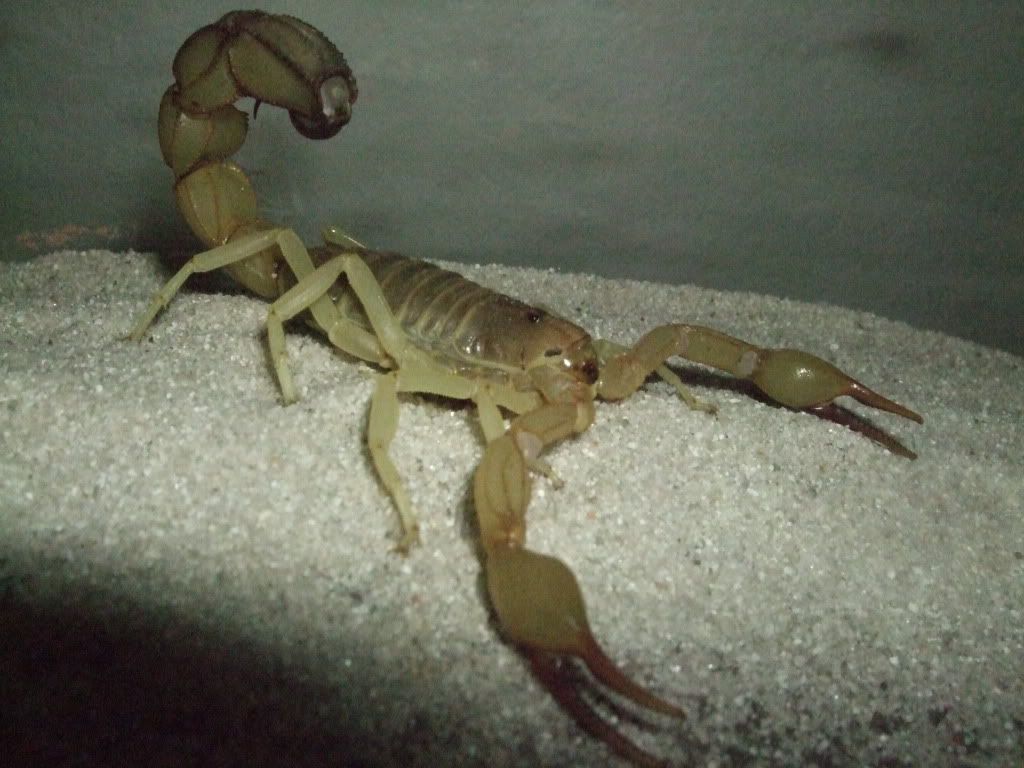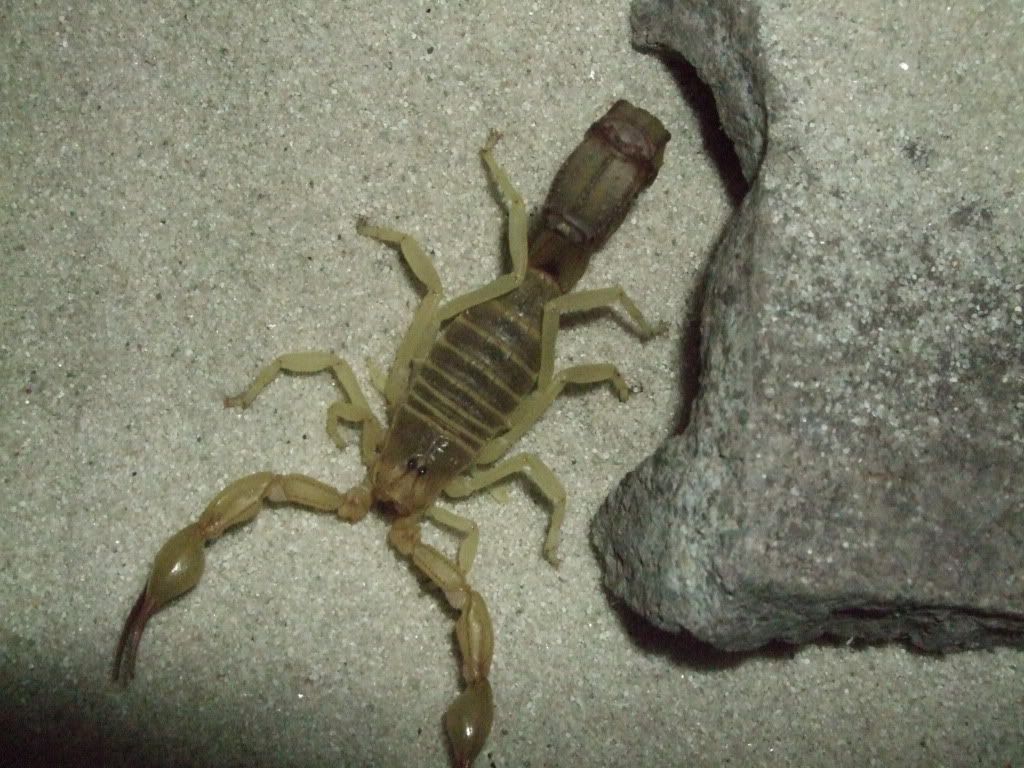 The setup: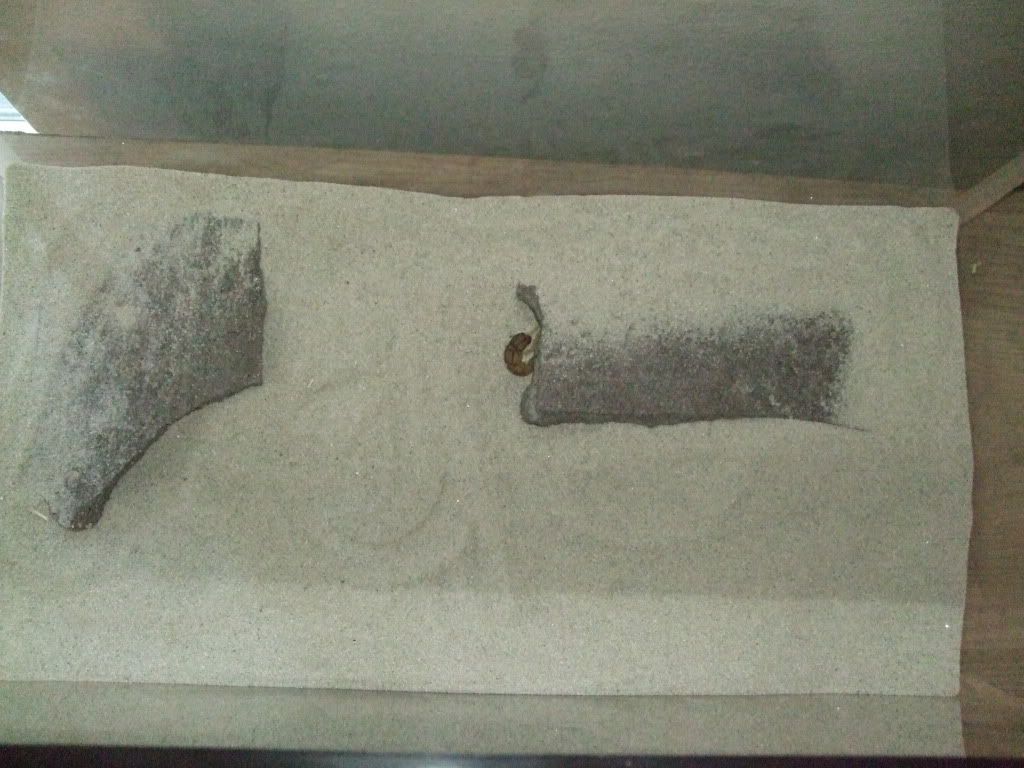 Thanks for looking!