Joined

Aug 27, 2009
Messages

1,701
...they are not really all that purple, it jus fit so i went with it.....lol
Noticed that my MM made a sperm web today..finally!....so i tossed him in with the female....
He found her hide in an instan....she wasnt there tho...then he proceeded to jus chill there, like he owned the placec.....no drummin/tapping/vibrating, nothing?...until the female went to go into her hide!
As soon as she touched his feet he started at her..tapping and stroking her legs, well he back her into the corner...
heres the pics!
here he is in her hide..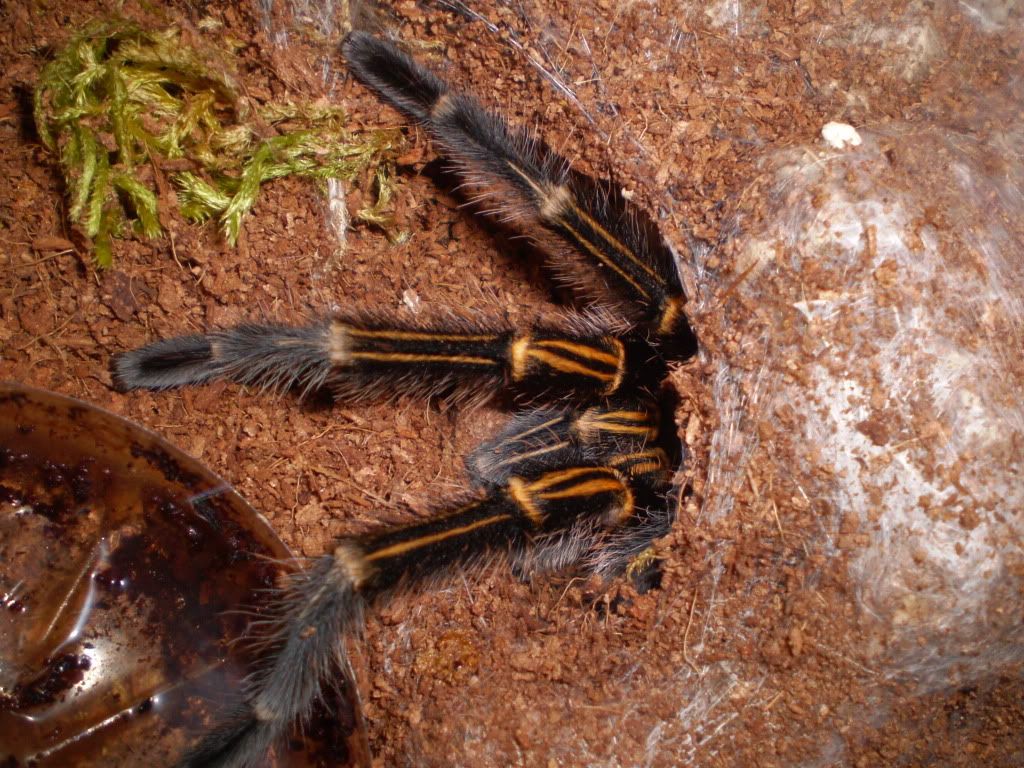 Big momma pulchripes....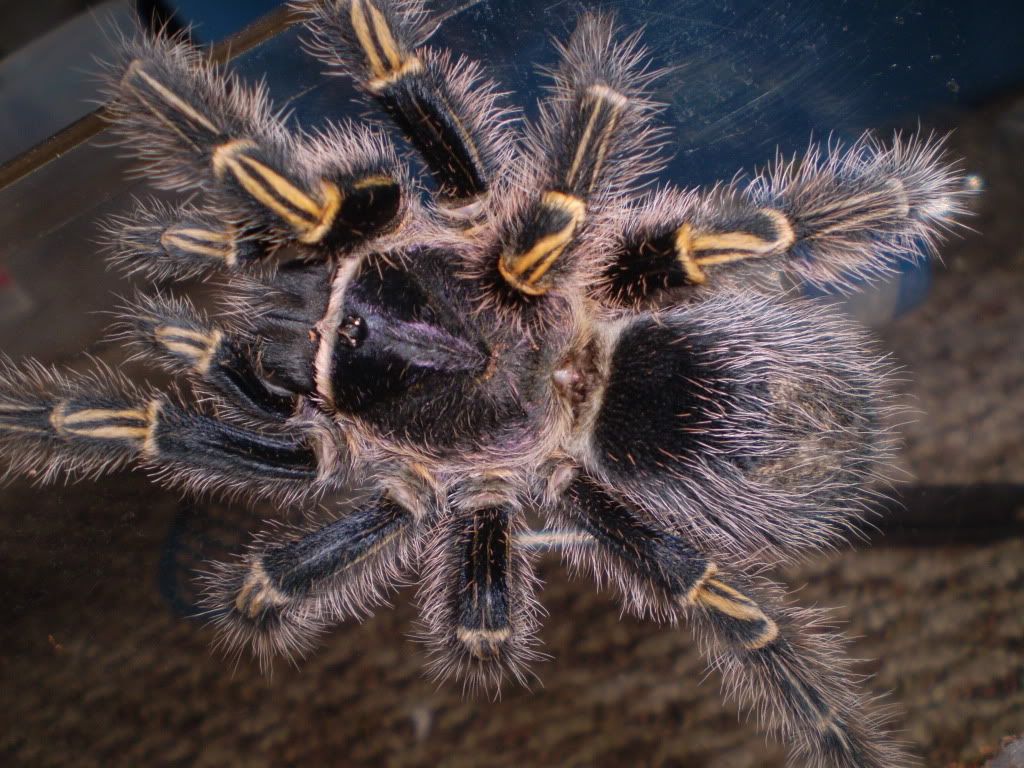 Big daddy pulchripes....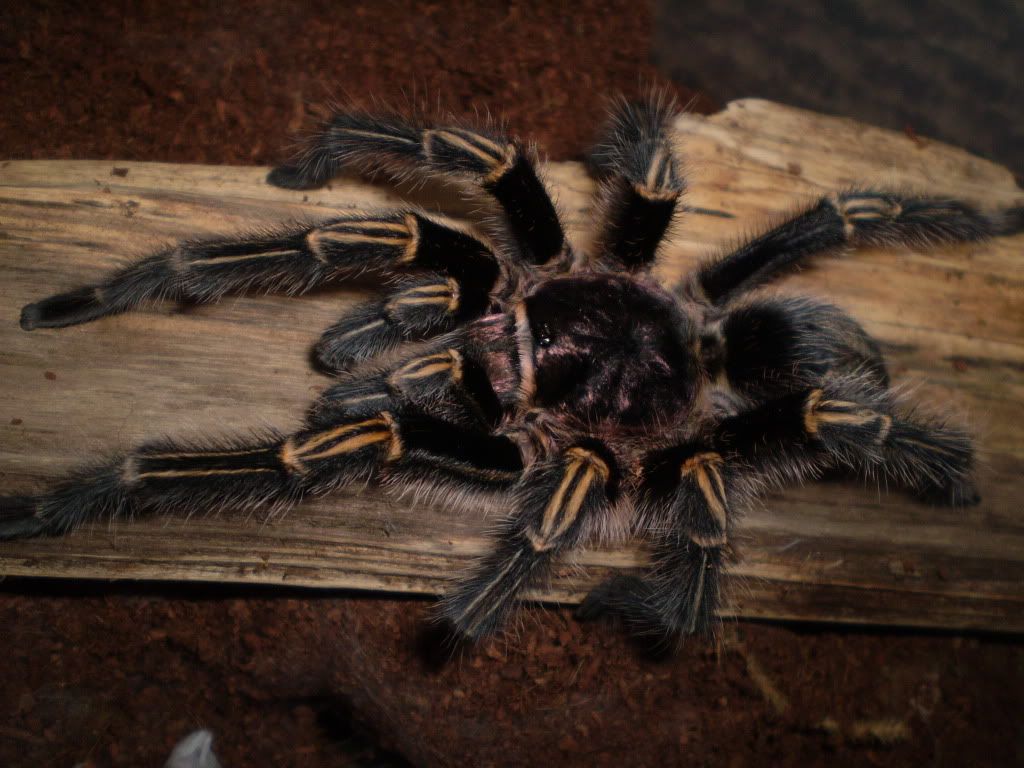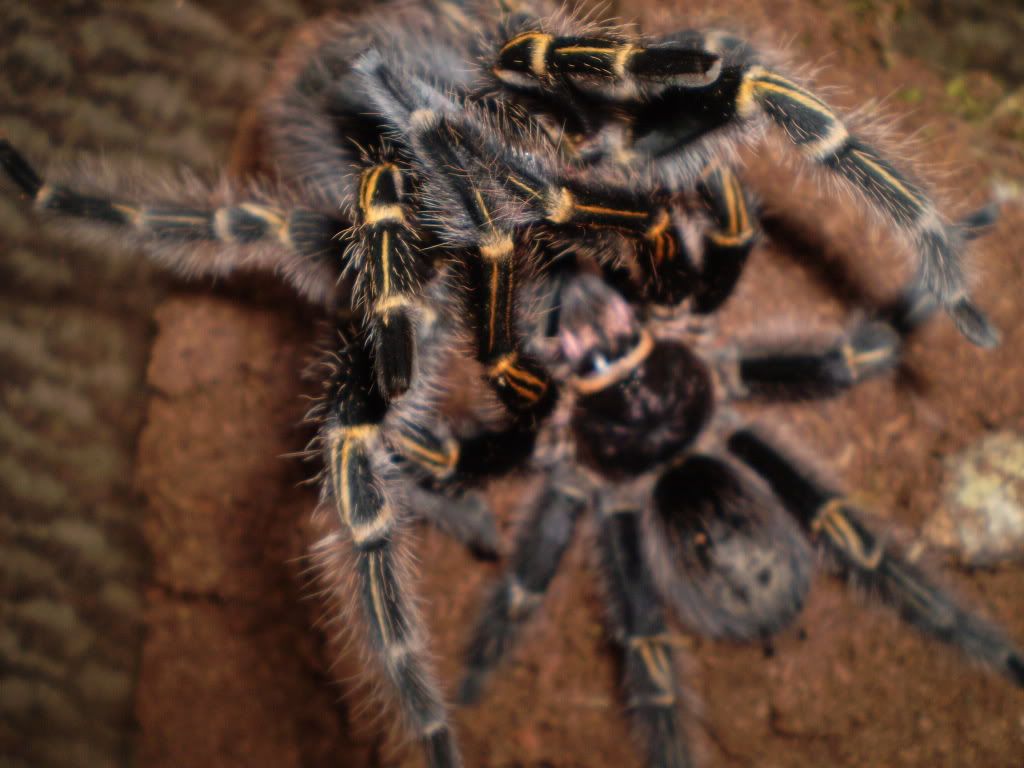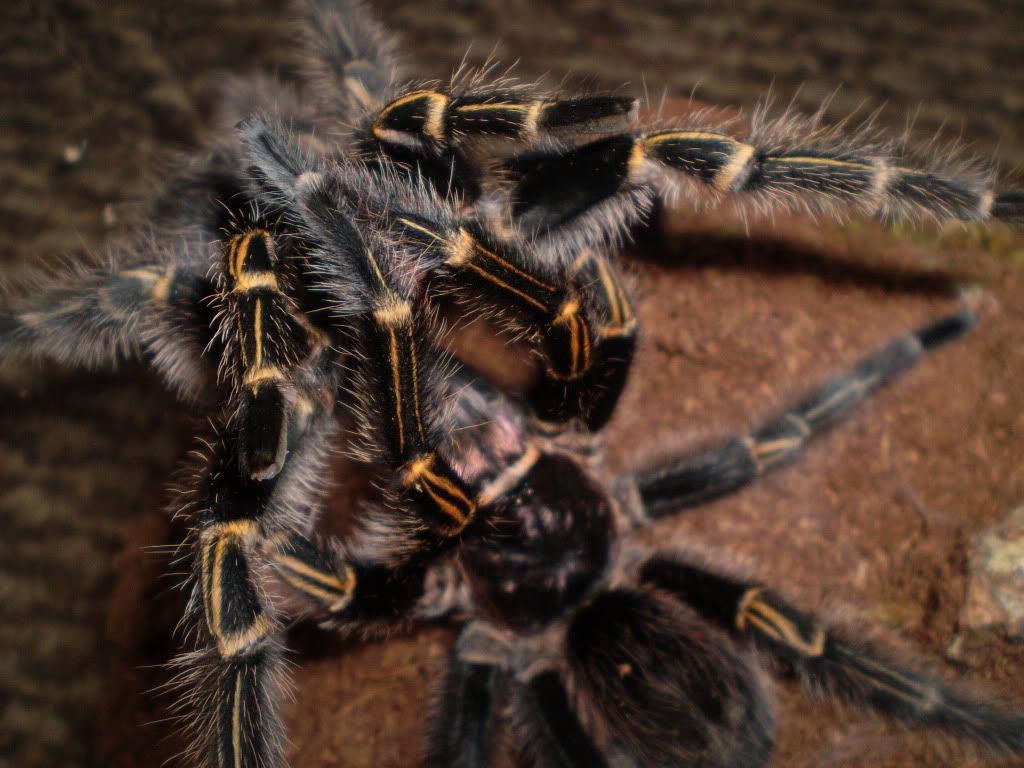 i got some good angles!.....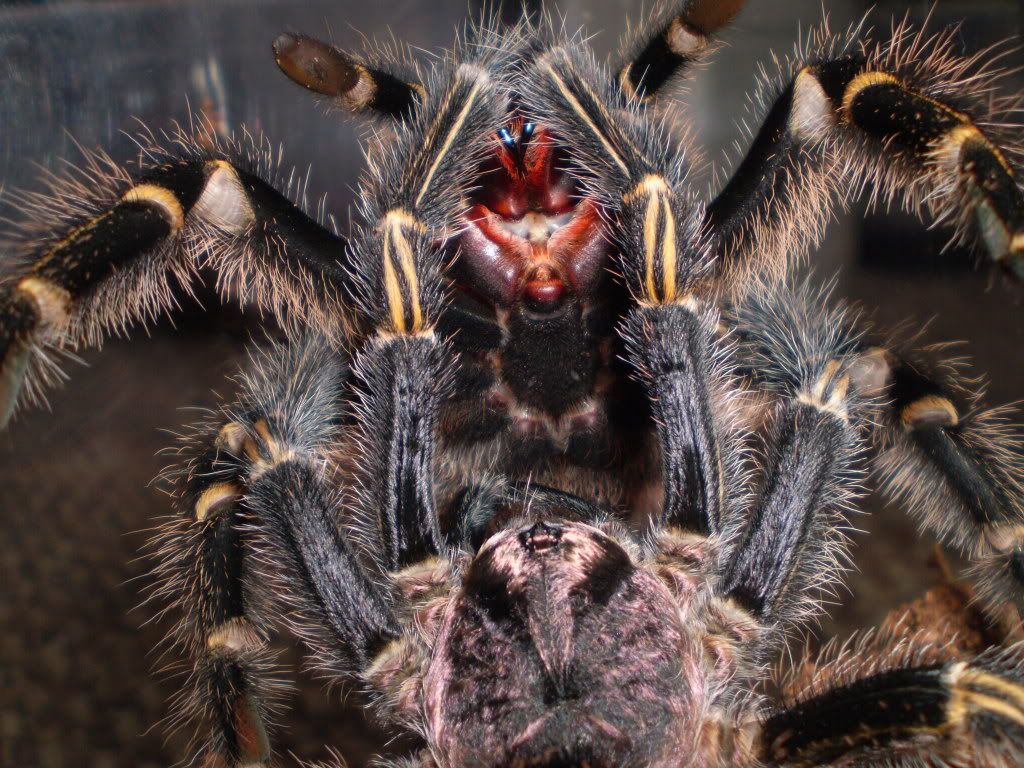 he made quite a few insertions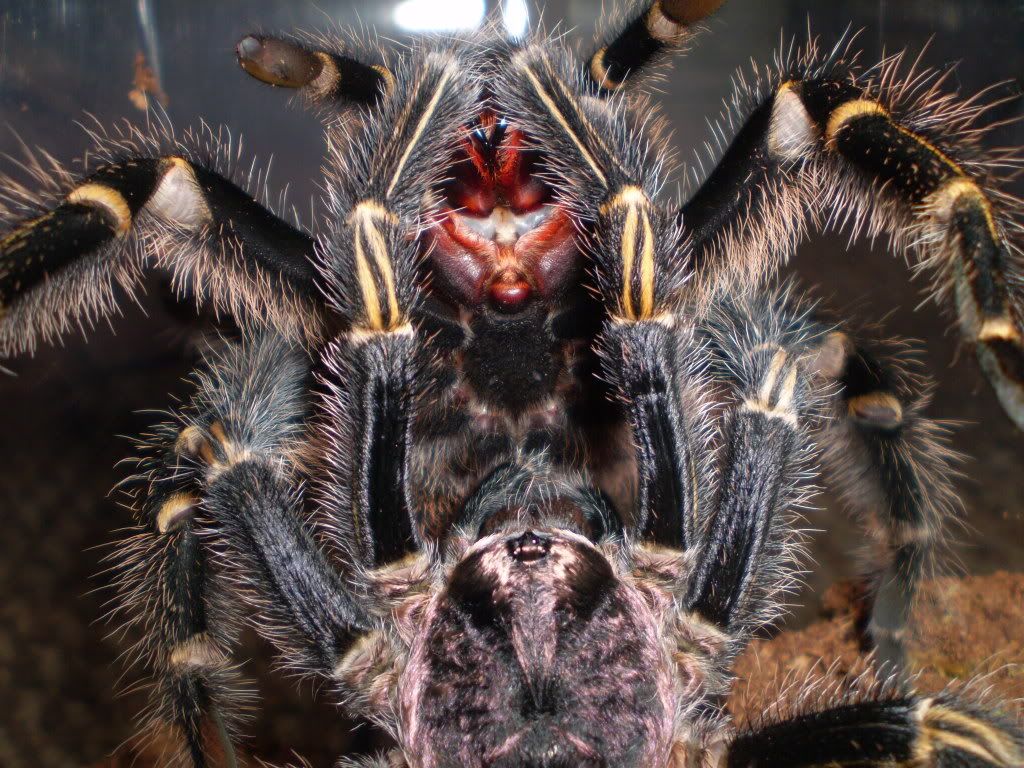 then she pushed him back with authority!!!.....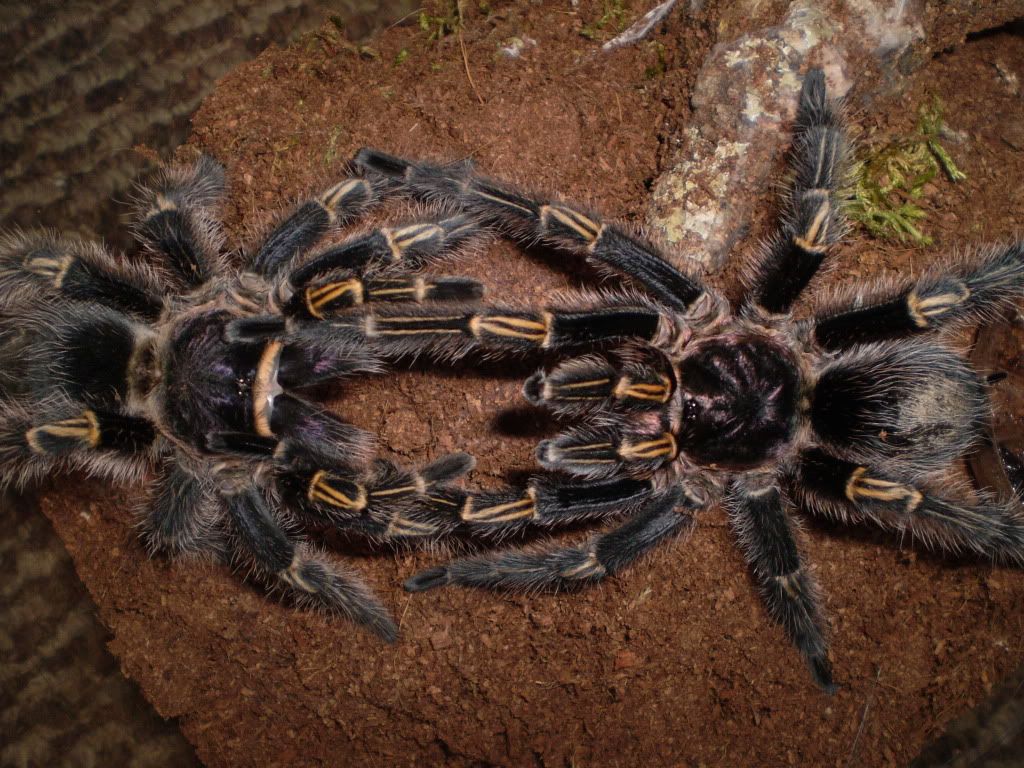 she then made this face at him....
..and begun advanceing on us, as i was tryin to rescue him...............wich i did..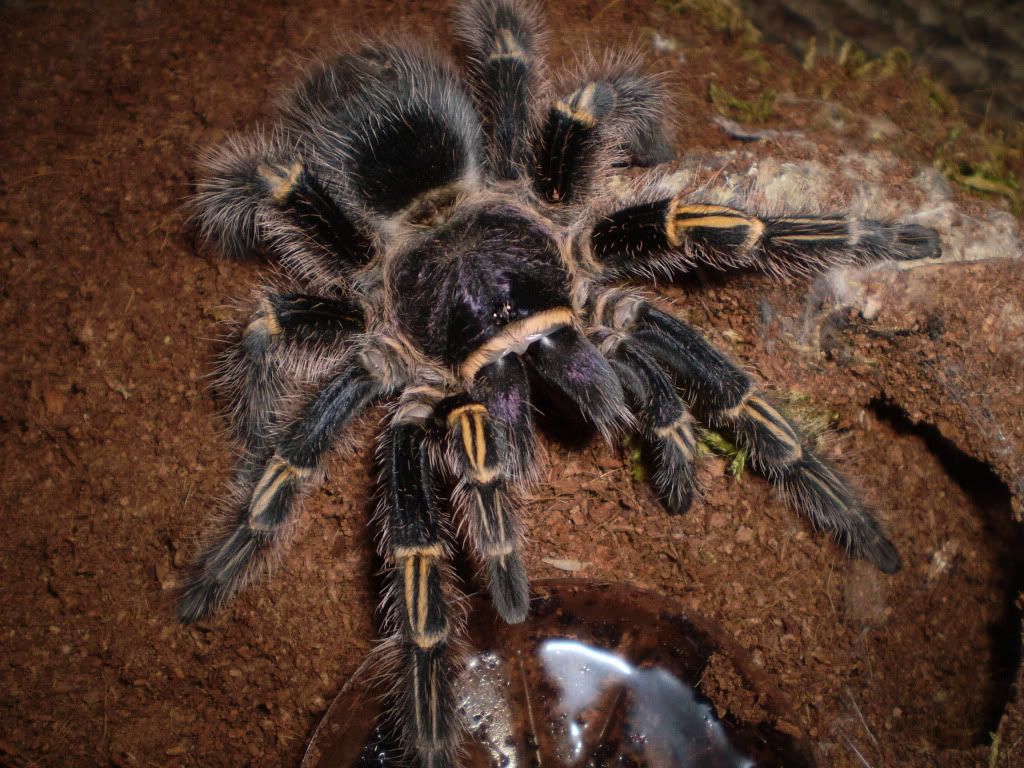 i will re-pair them next sperm web, jus to be sure
really excited to breed this sp. ...fingerz cross big time!!
Last edited: