Joined

Mar 13, 2017
Messages

44
So i have two Phidippus regius, the first one that i got i believed to be a male, well, then i tried to get a female the other day, it was hard because they all looked the same. I brought him home, got out the macro lens to see those chelicerae colours and well both my jumpers look the same, black, white with green/blue chelicerae. They are still very young, do all the slings look like this or are females noticeably different from a young age, brown with pinky chelicerae? Could one of mine turn out to be a female or do you think they are indeed both male?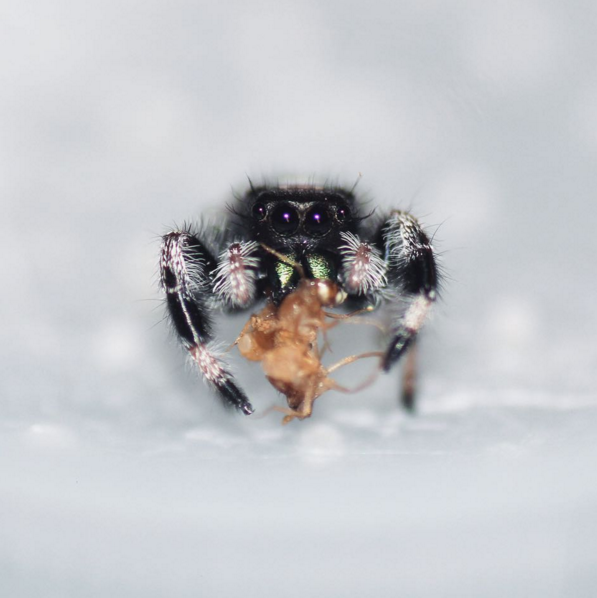 Watching this little guy hunt is amazing, he caught three flies and glued them together into a...
Sorry, they like eating!