Joined

May 9, 2006
Messages

1,990
I knowticed a male for loan several months back, informed the owner and it was good to go. Because of the cold weather, we had to wait a couple weeks. I found as much data possible about their natural habitat and started as soon as I could. Here is what I did, every step:
Female molted on 4/12/07, so she was good to go.
3-4 weeks upon receiving the male, the female was fed once a week on lobster roaches. During this time, temps were 75 during the day-low 70's, high 60's at night. Himidity was a constant 30-35%. Pretty much a full water bowl was all she got at that time.
One week before receiving the male, I slowly bumped up the temp to a constant 78, but not humidity. Then fed her two times a week.
I get the male and wait for him to make a sperm web. As soon as he does, he is in there, no shark cage is required for this species. I just sat his KK in her tank, opened the lid, and let him walk out on his own.
The first mating was 11/25/07, second was 11/27/07, third one was 12/3/07, where she murdered him.
During the matings I fed her a lot and mixed up her diet. One month goes by and I see mites in her tank. So I decide to change out everything and let her start new. The tank was huge, i'm sure if you find the link, you'll see the pics. She had close to 25" to burrow. Not even a week after changing she had already made a nice burrow, as well as a chamber twice her size. Now is when I started with the flooding and heat and non stop food. I purchased a heat mat and a heat lamp. Put the mat on the back side on the tank, right where her chamber was. The heat lamp would hit anywhere from 83-90 deg. during the day. It would be on for 9 hours. Heat pad on 24/7. During all this I soaked the 'strate everyday, but didnt poor it directly down her burrow, some yes, but not a lot.
I repeated this stratagy for one month or so. towards the end of the month, I decreased the food to once a week, but kept temp and hum. high, and it still is. It will stay hot and humid until the slings hatch.
That pretty much wraps it all up! Here are a couple pictures:
First: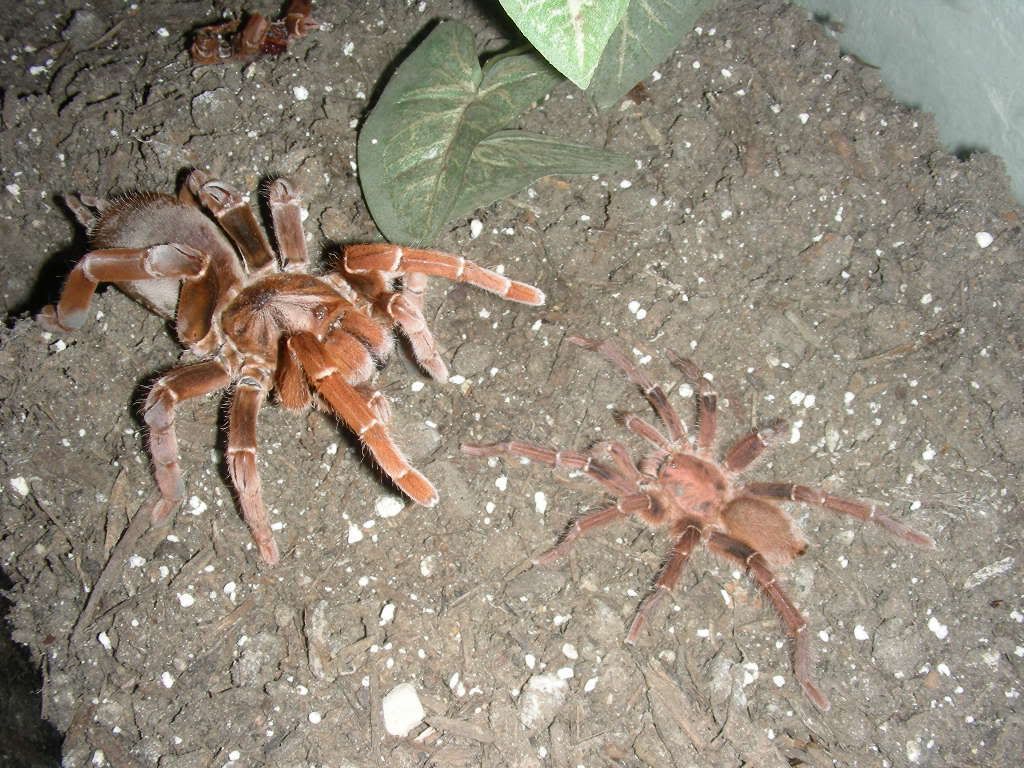 Second: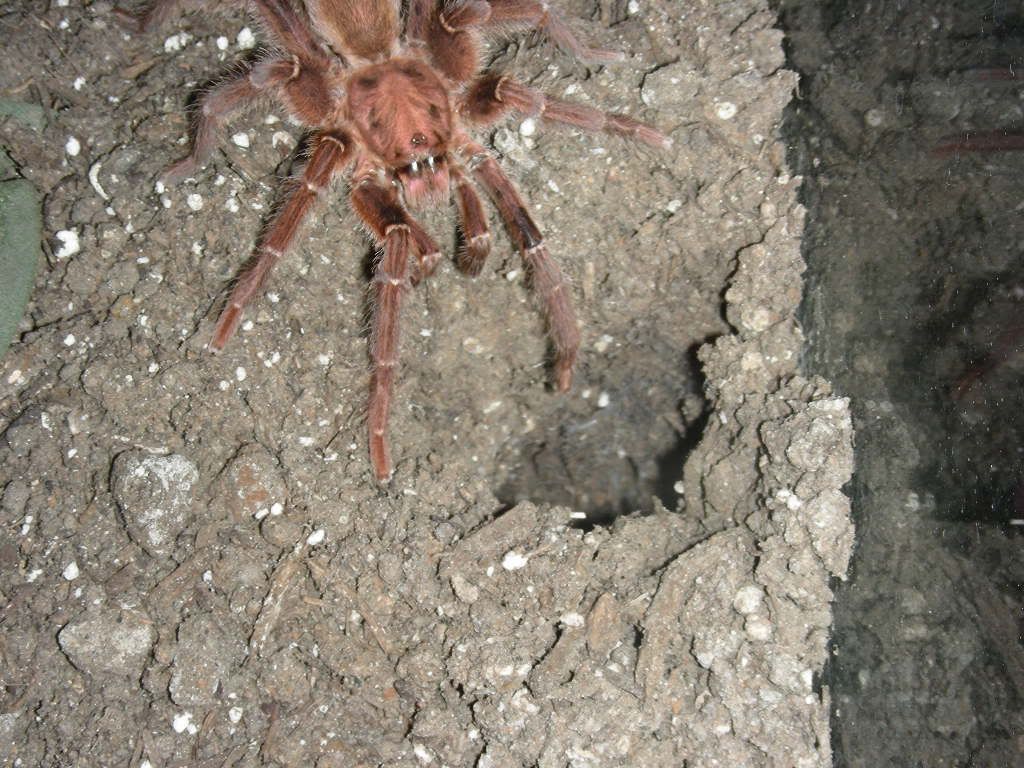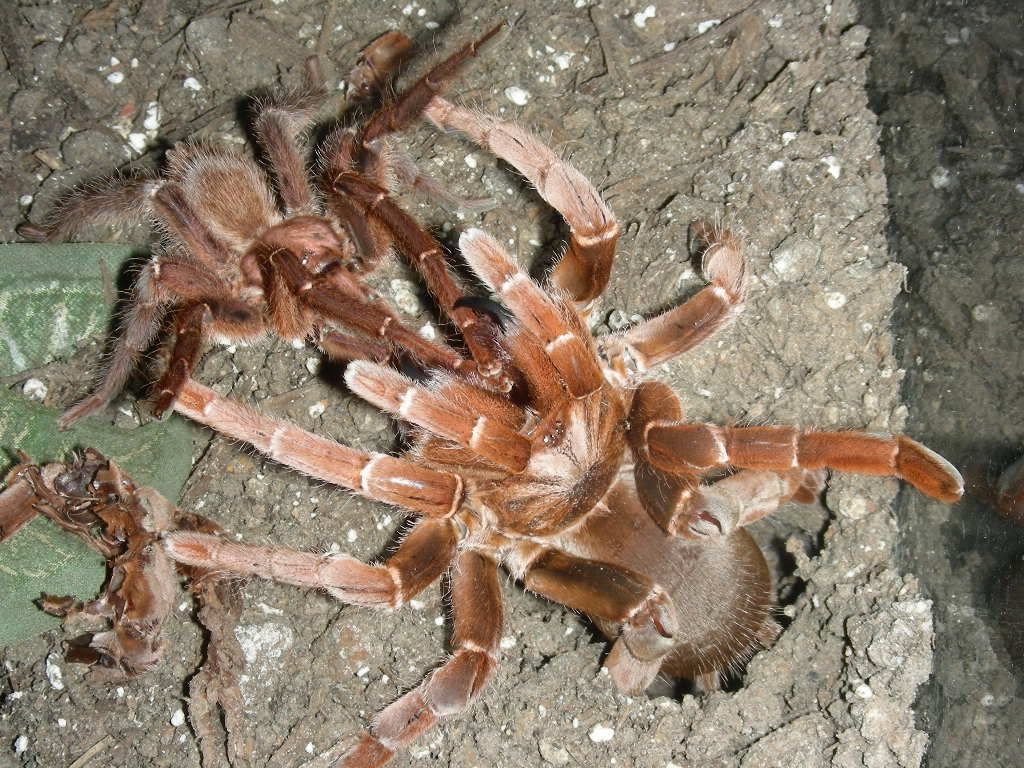 Third: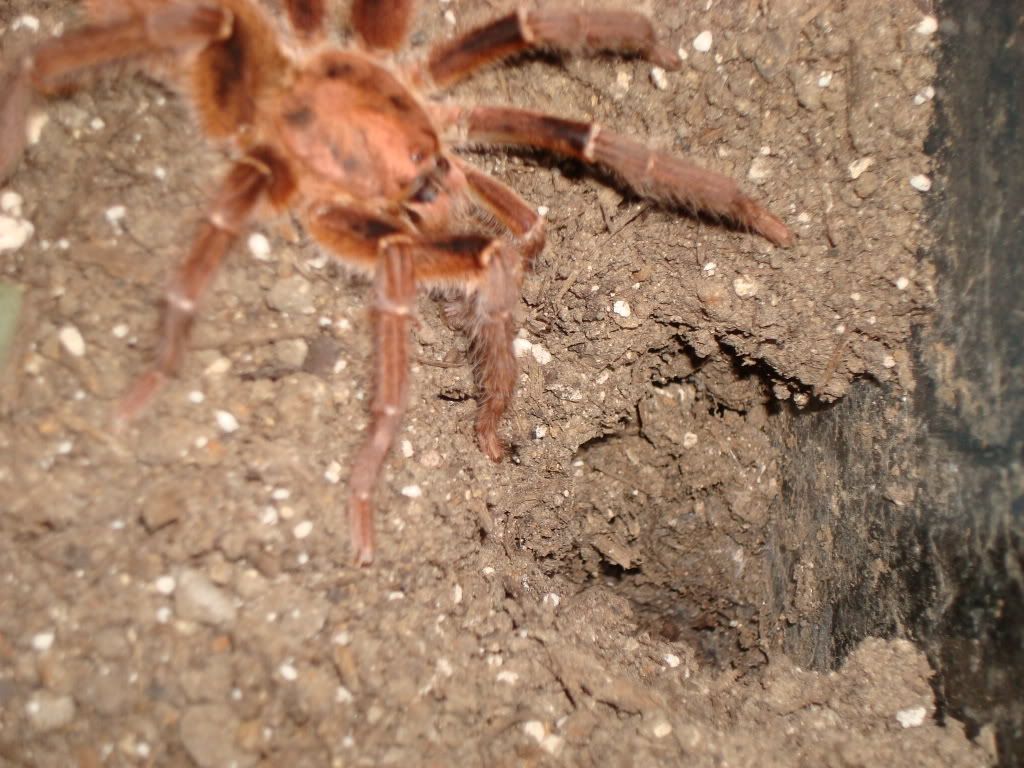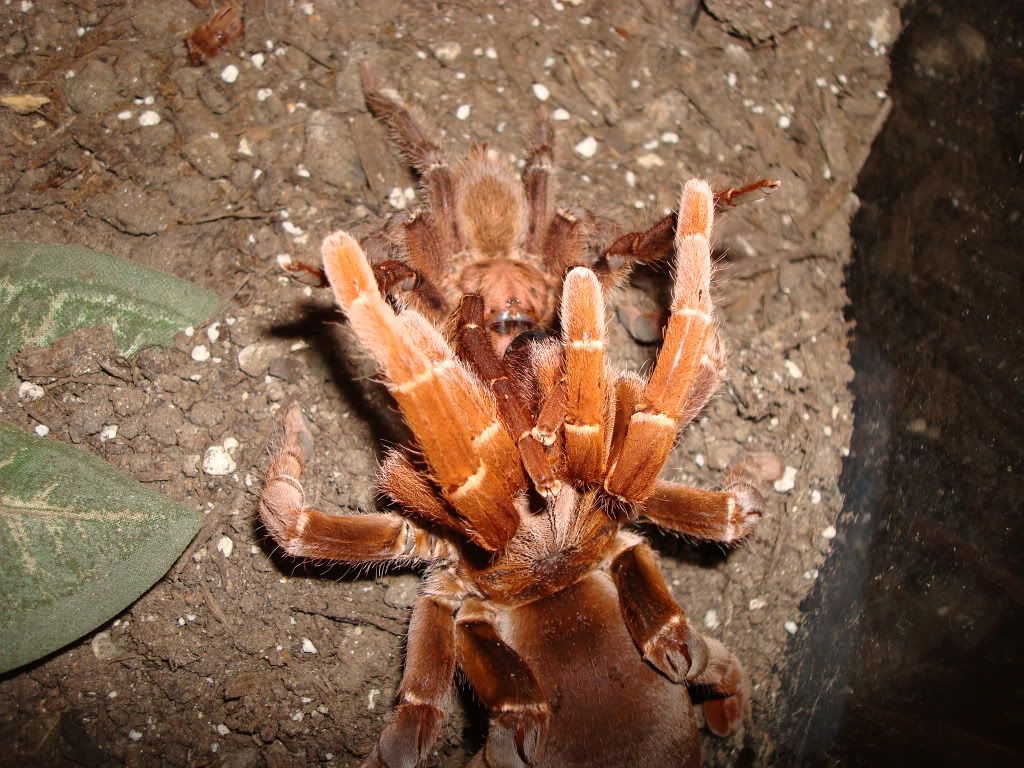 And the outcome: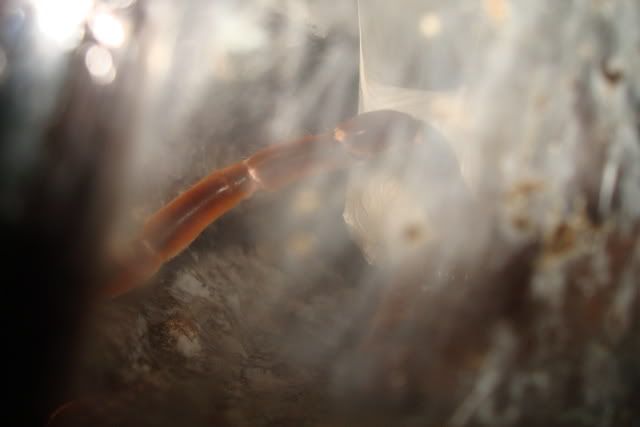 I will not pull this sac. She seems to be acting good, so hopefully I can get them to hatch!