Joined

Dec 8, 2005
Messages

901
I checked in on my new G. pulchra male and saw this. I pulled it out of there with tweezers and it fell apart into mush. This is fresh eco-earth that went through the oven to get moisture out, so it is not from the substrate.
I searched on parasites and got way too many hits to sift through.
Questions.
Is this a parasitic worm?
Intestinal?
From food items?
Prognosis?
Can the T come clean eventually?
Will it infect other Ts in the same room?
T looks healthy and appears active. Not skinny at all.
Vent shot in case it helps.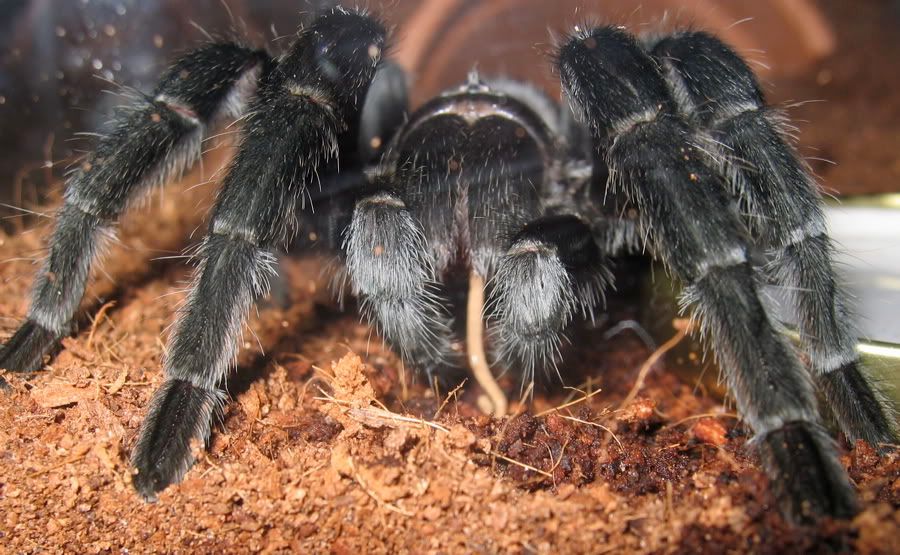 Last edited: