Joined

Apr 19, 2012
Messages

321
Last February I recieved a very large female Poecilotheria vittata and enclosures through a local sale. Today I'm finally attempting to rehouse her but she's got this ridiculous decoration in her enclosure that she lives in. I AM SO FRUSTRATED! I've spent the last hour trying to get her out. She sprinted out once and I was too dumb to think about closing up the other side before she ran back into it. Lesson learned. I'm taking a break right now to come up with a better option. Omg.
Here's what I'm working with: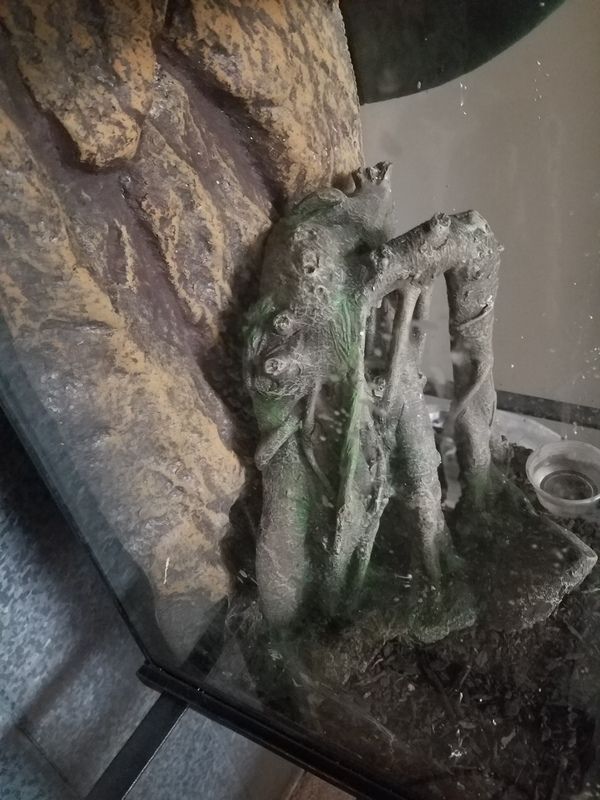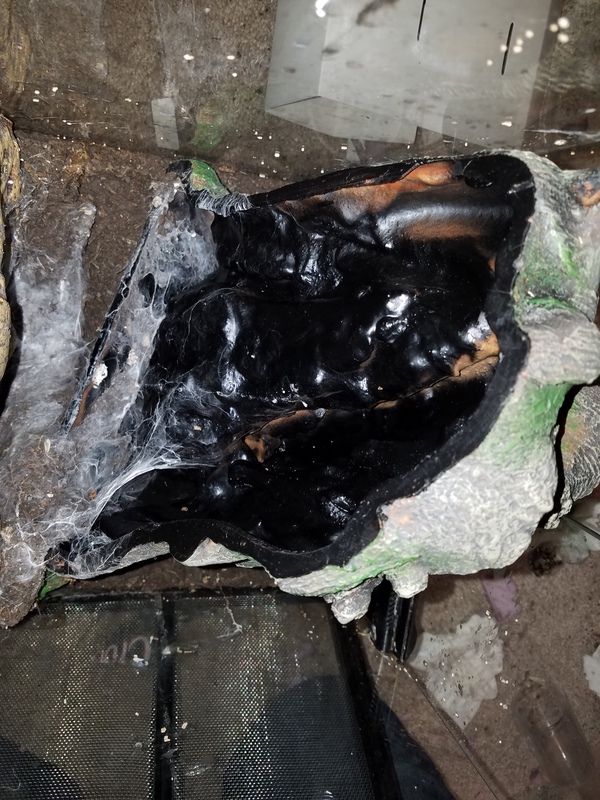 I've pulled the decoration out of the enclosure and have been trying to gently prod her out the other side, but it's got a bunch of nooks and crannies and I can't see her and she keeps smacking my tongs and not budging. I'm doing my best to not hurt her.
If you've got any good ideas, please let me hear em.
Last edited: