Joined

Mar 20, 2007
Messages

554
This is the 3rd time it has molted since I got it. All the other molts were great but this time it didn't go to well. Here are some pictures tell me what you think.
The first picture is kinda crazy cause most of the leg came out okay. The end didn't come out at all though.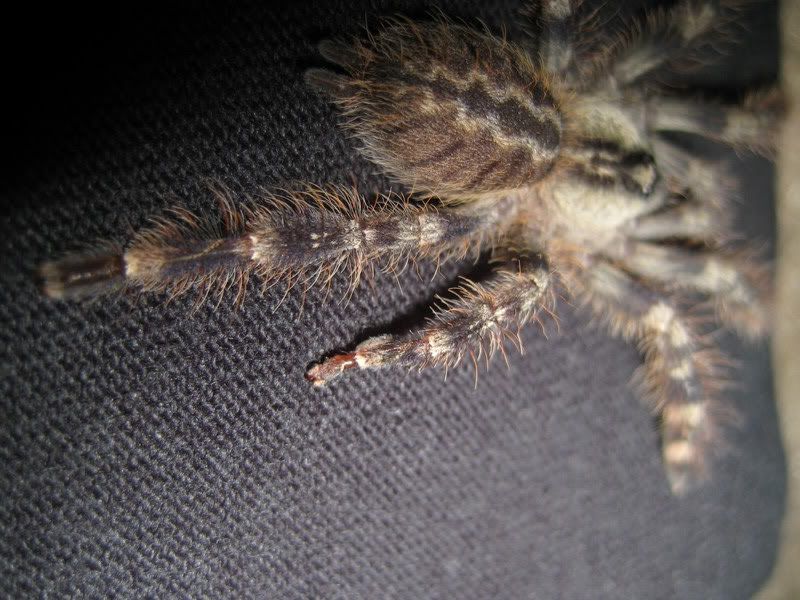 Second picture. Here you can see its missing its back left leg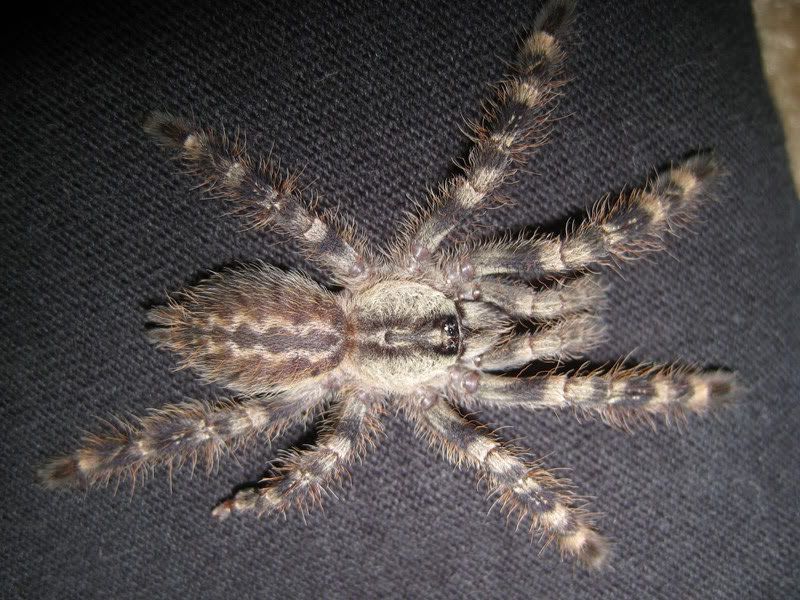 other then that everything went fine and its eating very well. i can't wait till it gets larger.. before it molted it was 2" 7/8"... so I'm not sure the size right now cause i couldn't find my ruler.
-bob
edit:
here is a close up of the end of the leg.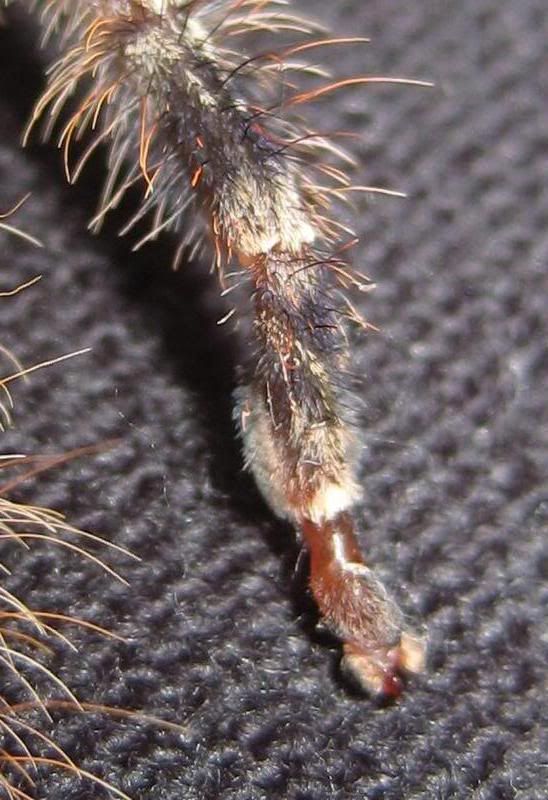 Last edited: