Joined

Oct 26, 2010
Messages

86
No one else seems to care much so I guess I will tell you guys
. My son and I were given 30ish hissers
I took some pics of them tonight and will take some of my son with then when he wakes up in the morning. I am trying to figure out what kind of hissers I have because there is a lot of variety. Its nice because they are easier to name.
The roach in the next 2 pictures is kind of neat because hits half black and half orangish.. split down the middle on his bottom half. its name is chimera. Anyone know why he looks like this?
This is a black one.. Have a few of these..
is it a hisser?
I really like these 2.. are they tiger stripped hissers?
Some of them have these white dots on thesideincluding chimera)
I think this one is a female dubia? Could it be pregnant? If im might i will need to get rid of it because I am not ready for babies of this species yet.
is this one a dubia or a hisser?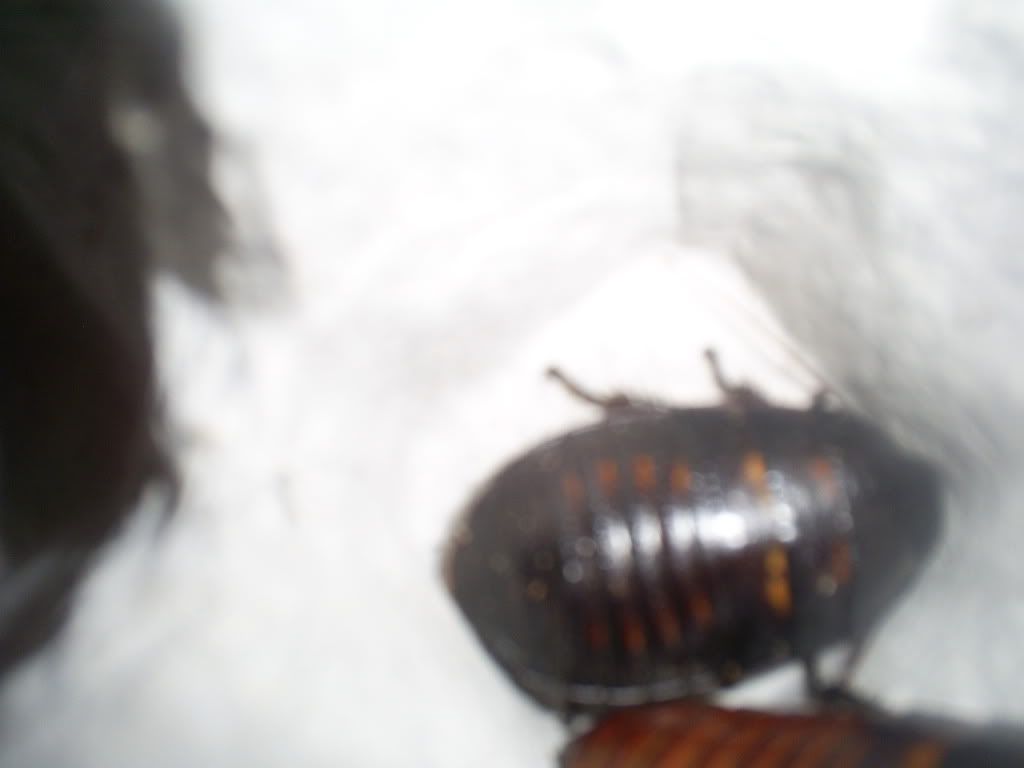 here is the biggest.. his name is handsome mouse isnt he beautiful?
here is hissy( he is always hissing!)
is this one a female? how long do you think it will be until it can breed?
Last edited: