Joined

Oct 21, 2007
Messages

1,387
sooo I rehoused my E. Murinus today and came to discover a scab on the underside of her abdomen and looks kinda fresh.. I'm thinking she took a fall and busted open her abdomen at some point or rubbed it raw and is now healing?? what also bothers me is that one of her feet has lost part of its pad as seen in the first pic sticking out in the top right... I'm pretty sure it will be a quick fix with a molt though.. doesnt seem like it could be mites or anything even though she is wild caught. She molted out with no problems a while ago and have not seem any funky things crawling around or abnormal. Plus this is the first time I have dealt with this kind of thing before..
Any experiences. Opinions. Worries
Thanks,
Kris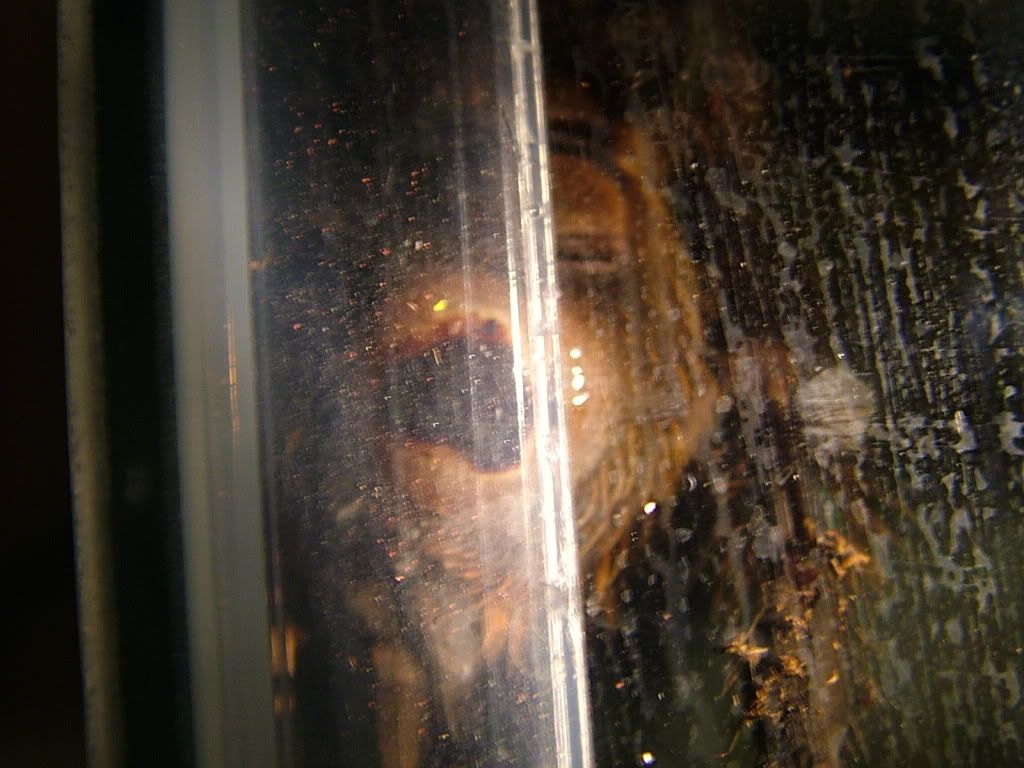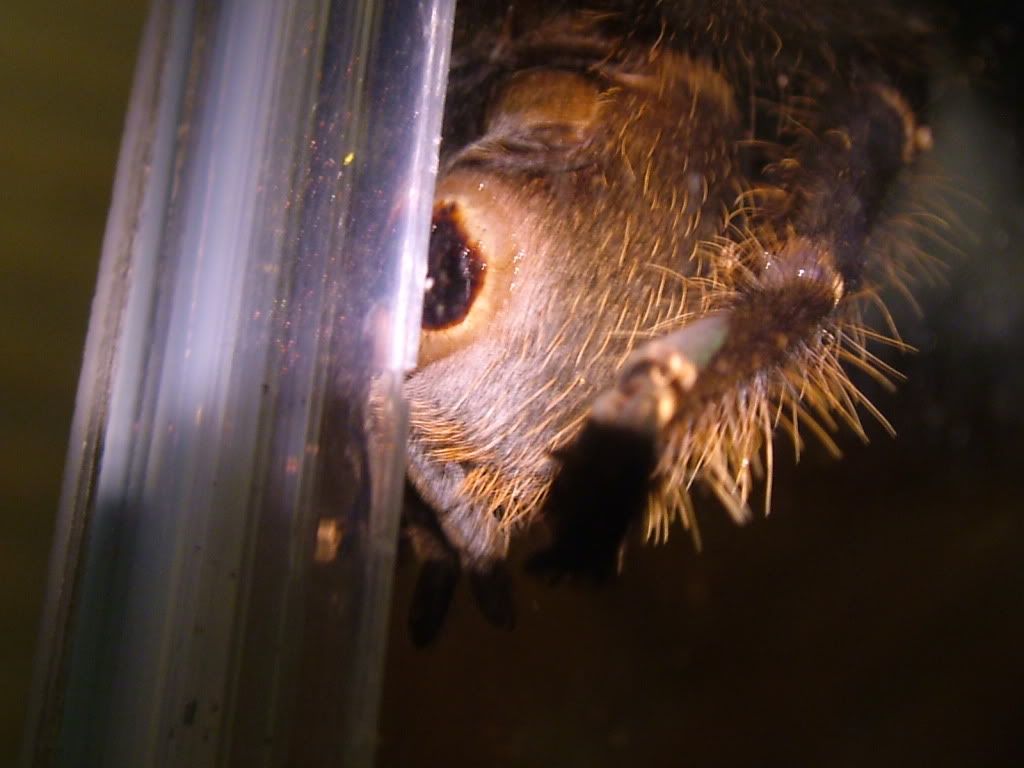 it's wet because I had to mist everything..
Last edited: