yeah... so i went back to arizona for a week. didn't find as much as i wanted, but i did find some really cool things. not too much in the invert department... some amblypygids, a few tarantulas, scorpions, and a giant centipede. the rest were verts. my lense on my camera broke so it was REALLY difficult to take descent pictures so i apologise for the poor quality of some of them. so... here we go
first night there we found this big ol' dude
the next night we found a bunch of baby diamondback rattlers, a tiger rattler, some amblypygids and a few tarantulas.
the next day, we headed down to the southeast portion of the state where we spent the rest of our time. we stopped at a gas station and saw lots of longhorn borers.
there was one group of beetles that were piled into some big beetle orgy or something. was kinda funny looking.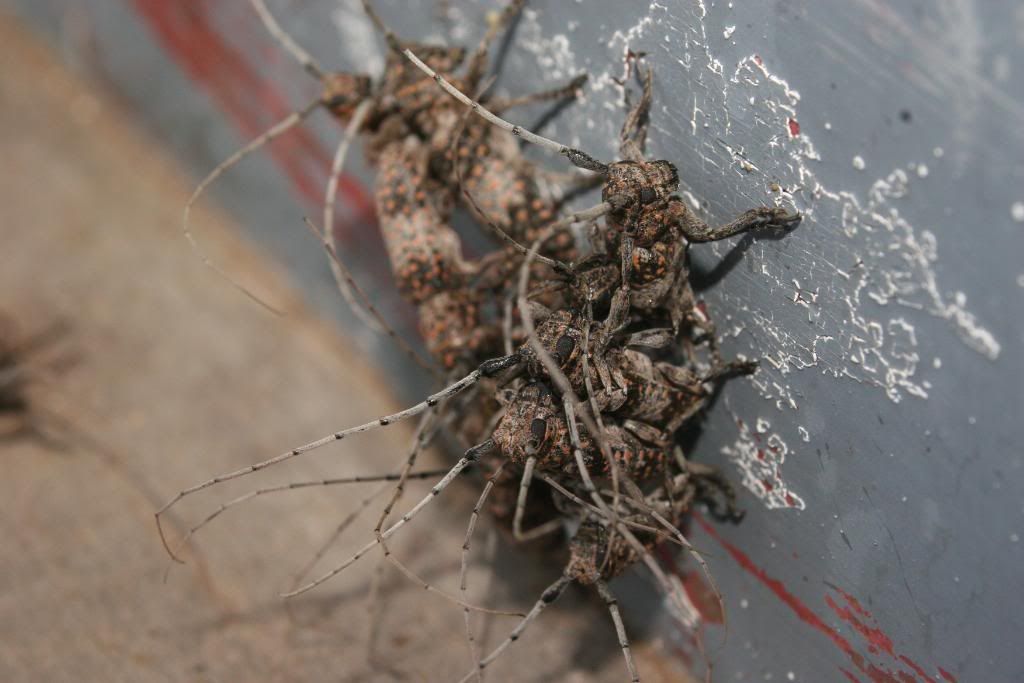 didnt see many inverts at all. very few actually... but then, i didnt spend much time looking for inverts. i was in snake mode this trip. here is a wandering male cochisei however.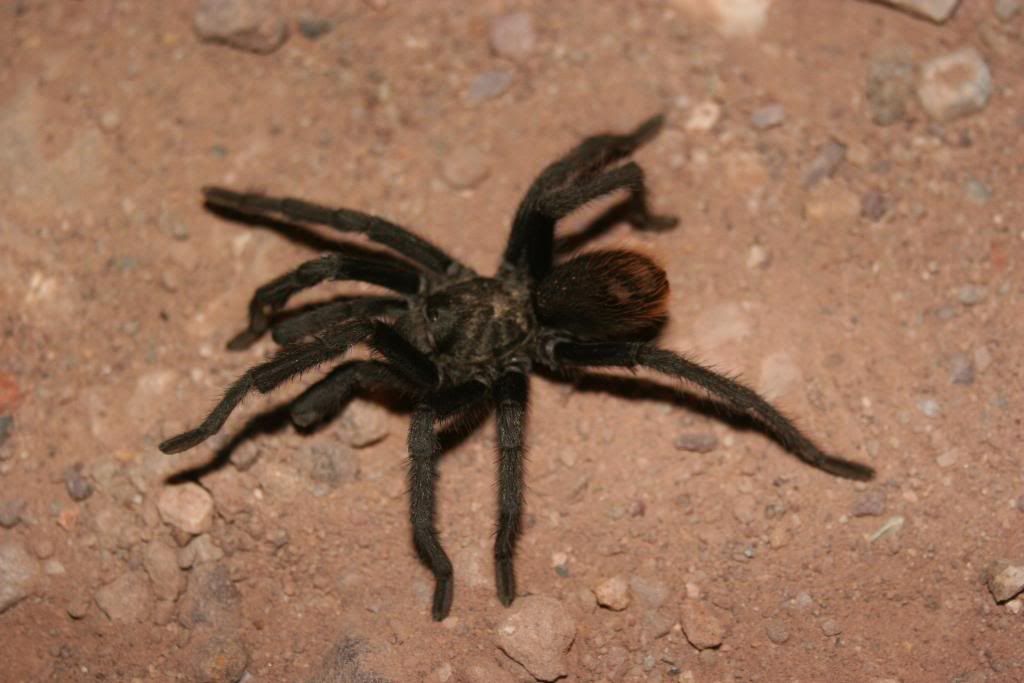 and here is a sonoran mud turtle. not an invert, i know
didnt see much anything in the first mountain range we stopped in which is really odd as this mountain usually produces a lot of animals. so we headed east to near new mexico. we spent a lot of time road cruising and saw a few wandering male tarantulas, but more snakes than anything. here are some road pics.
this mojave was on the road and i chased him off the road and he immediately turned and couled on some grass. perfect for pictures.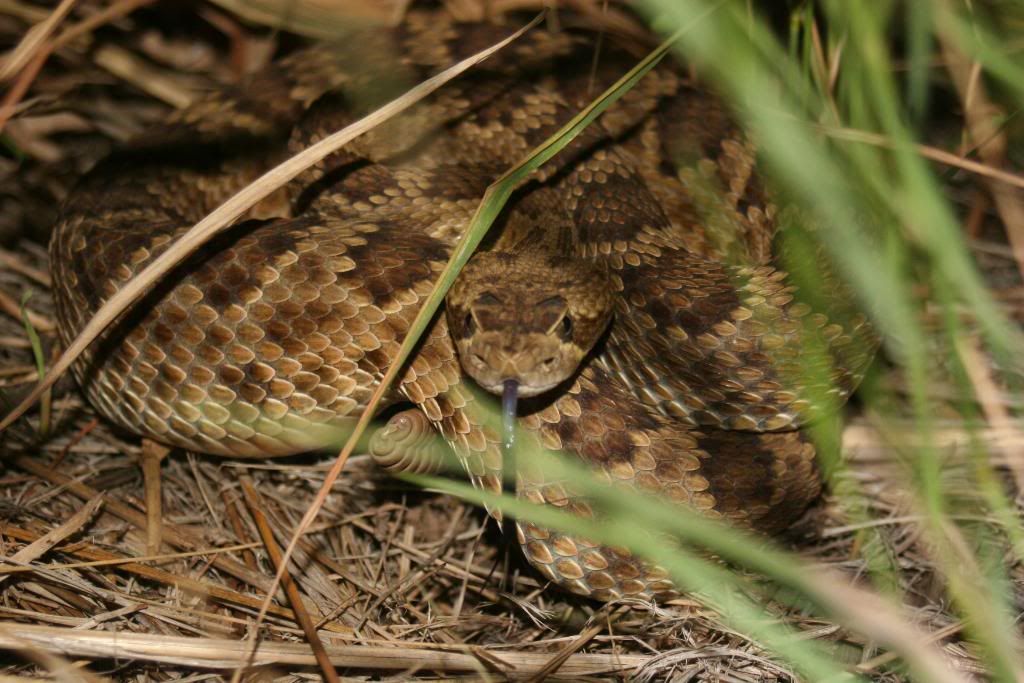 here is a glossy snake found in the road.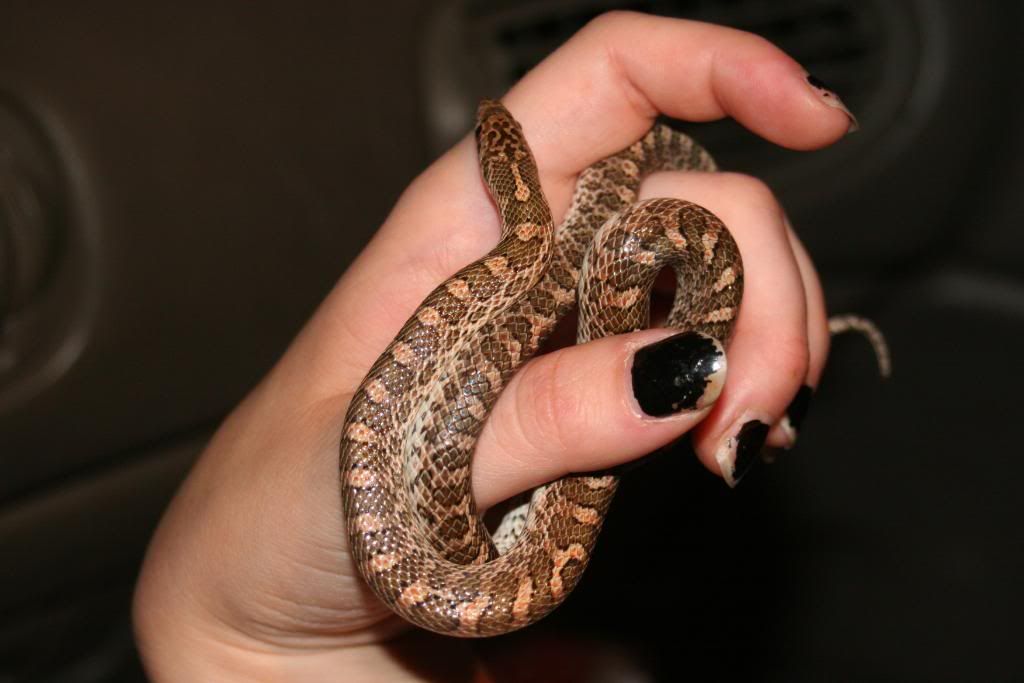 this guy was sprawled comfortably in the road. this snake was surprisingly red. unfortunately, the flash washed the color out. it was unbelievably red.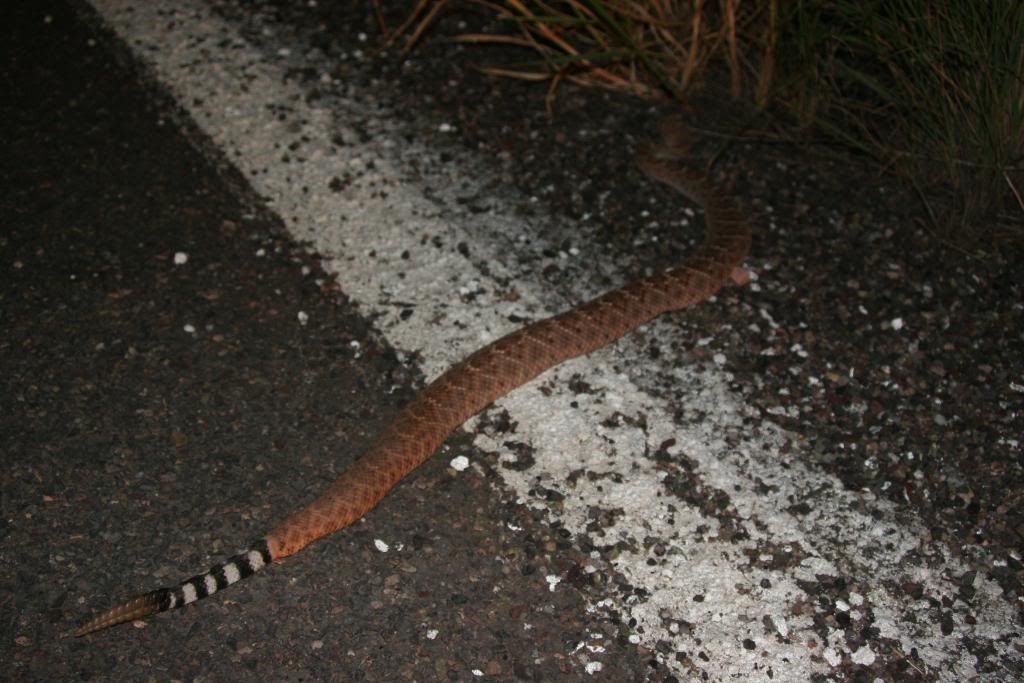 he did not care of my presence at all and wouldnt move, so i gave him a little tug on the rattle. he still didnt move. a few more tugs on the rattle and he slowly coiled up to strike this fancy pose.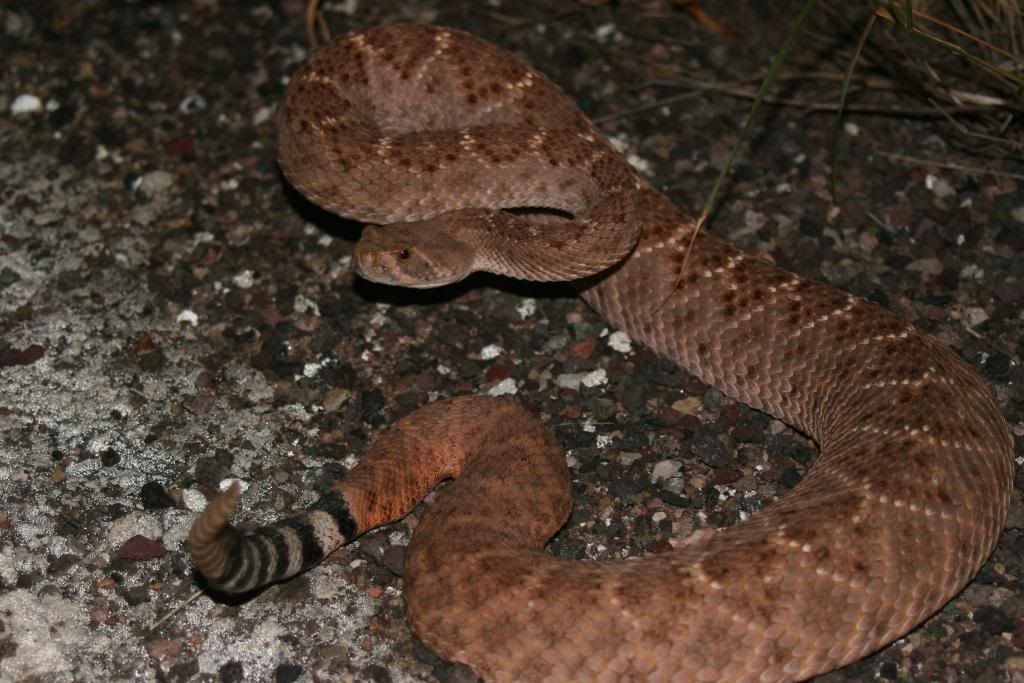 this snake was very calm. in fact, most of the rattlers encountered on this trip were very calm. even this mojave was very calm and posed very well and let me get fairly close for a good pic.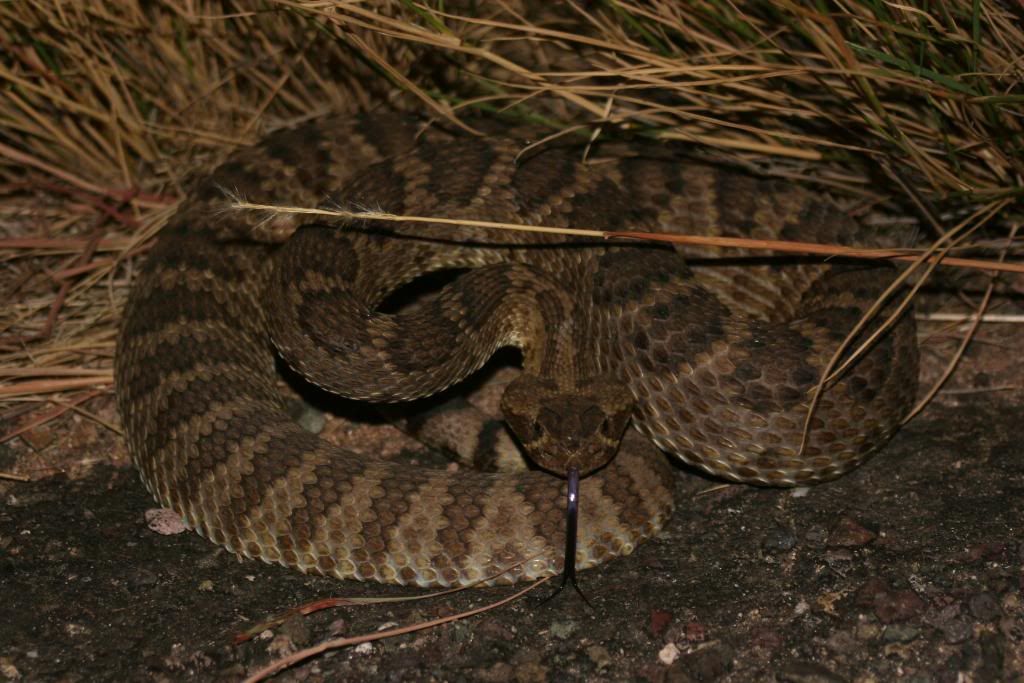 we then headed to a near by mountain range to set up camp. here is the area we set up camp.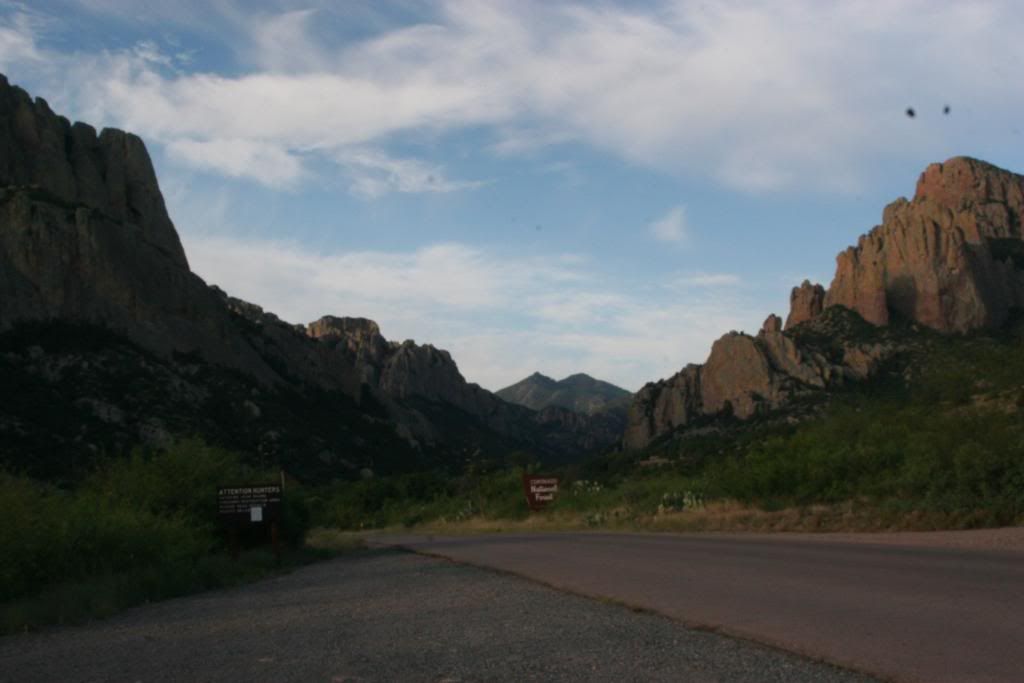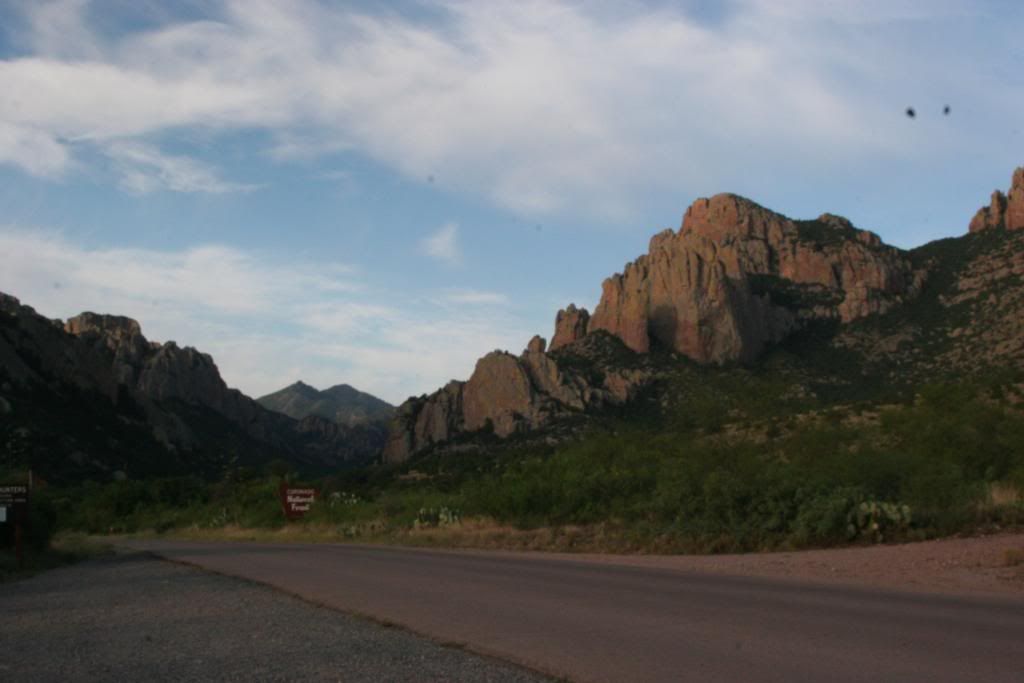 the next day, we did some rock flipping along a dirt road. didnt find a whole lot.... though we did flip these 2 BEAUTIFUL animals
first snake flipped
and how i found it
second snake flipped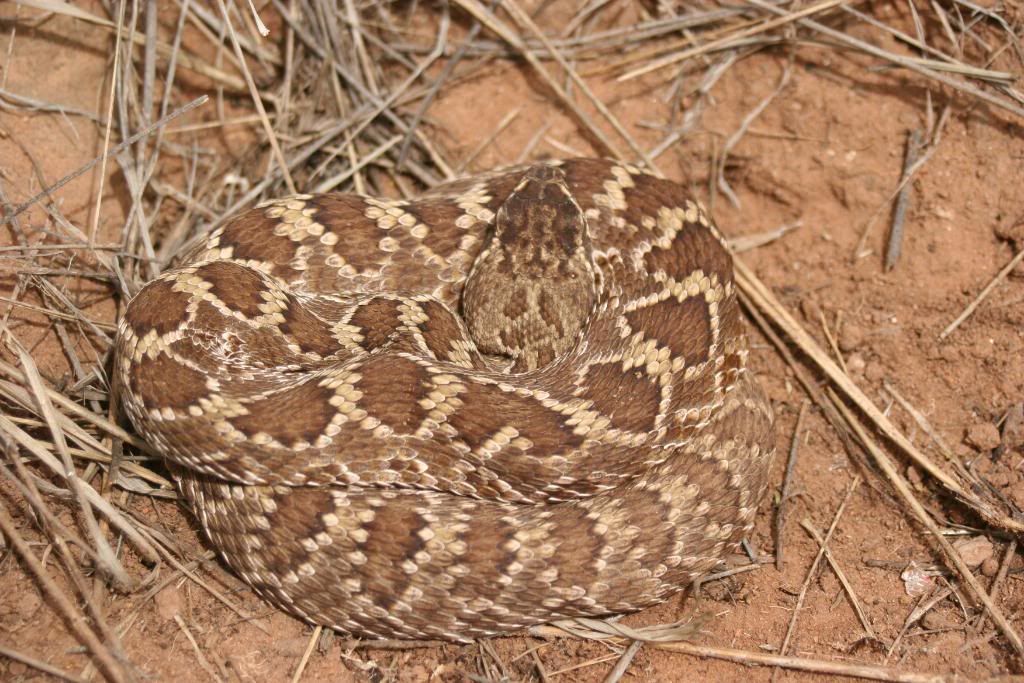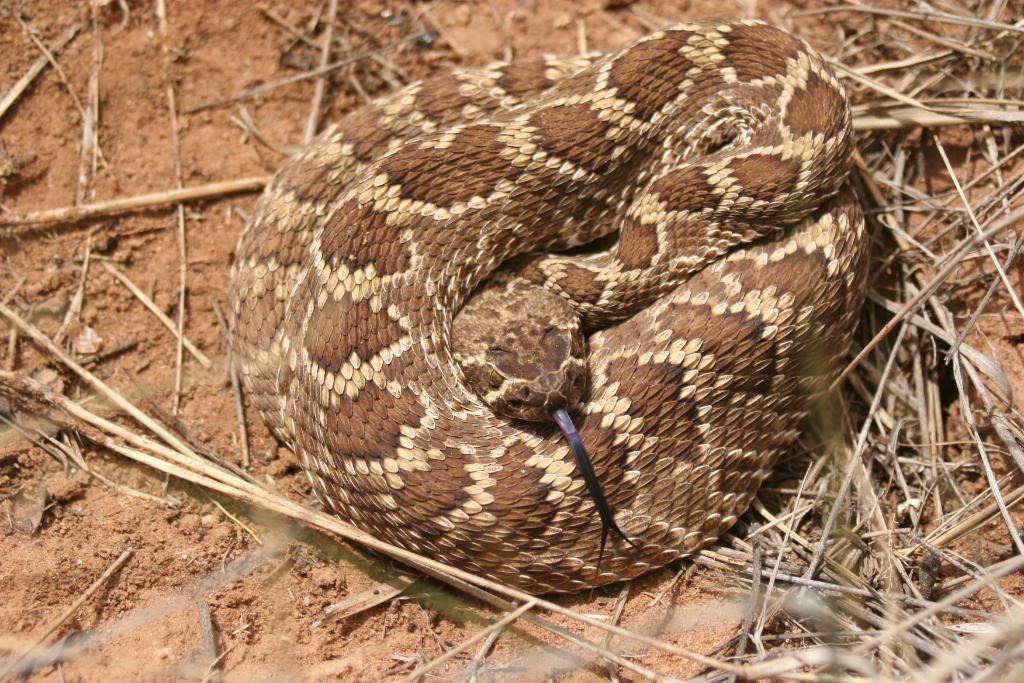 and how my friend found it.
we also found a black necked garter snake
the next night spent road cruising turned up many more rattlesnakes and other snakes as well as a few green toads (bufo debilis) and too many couch's spadefoots to count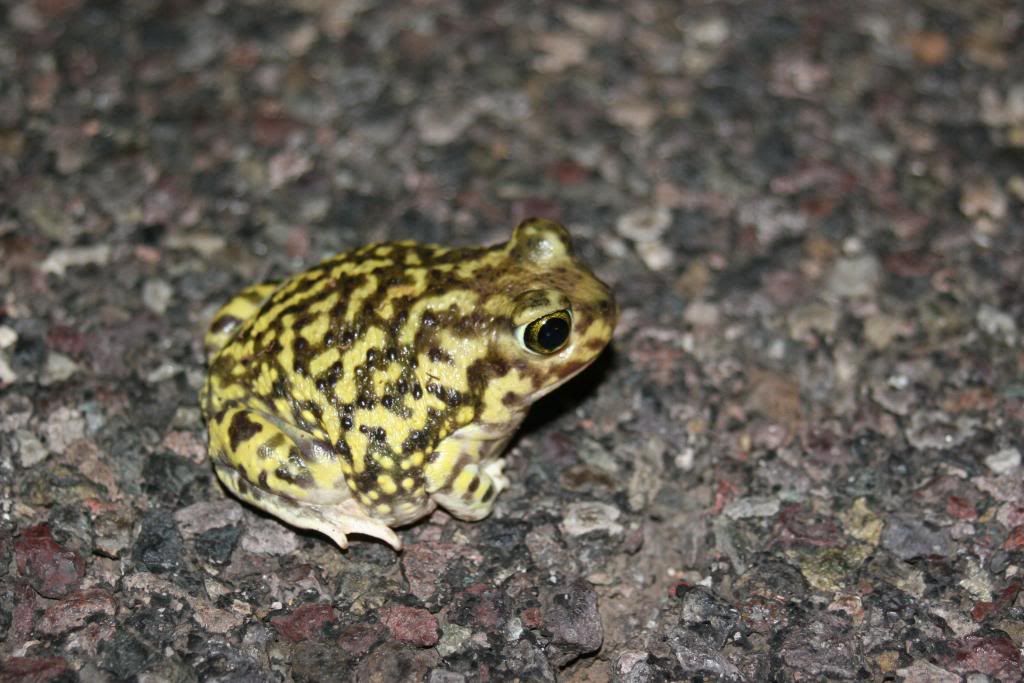 the highlight of that night was this however.... im sure you can figure it out
i stopped for a snake and got a centipede eating a snake. go figure.
so the next day, we spent a little time hiking and found some vinegaroons, met a really nice girl from germany that was studying hypoponera opacior (a ponerine hunting ant). i have been fascinated with ants since i was a young child, so i had to help her find and collect colonies. then we headed off down the mountain and headed home. on the way out, we saw some guys stopped on the side of the road and they had a really nice sonoran whip snake. we stopped and took some pictures.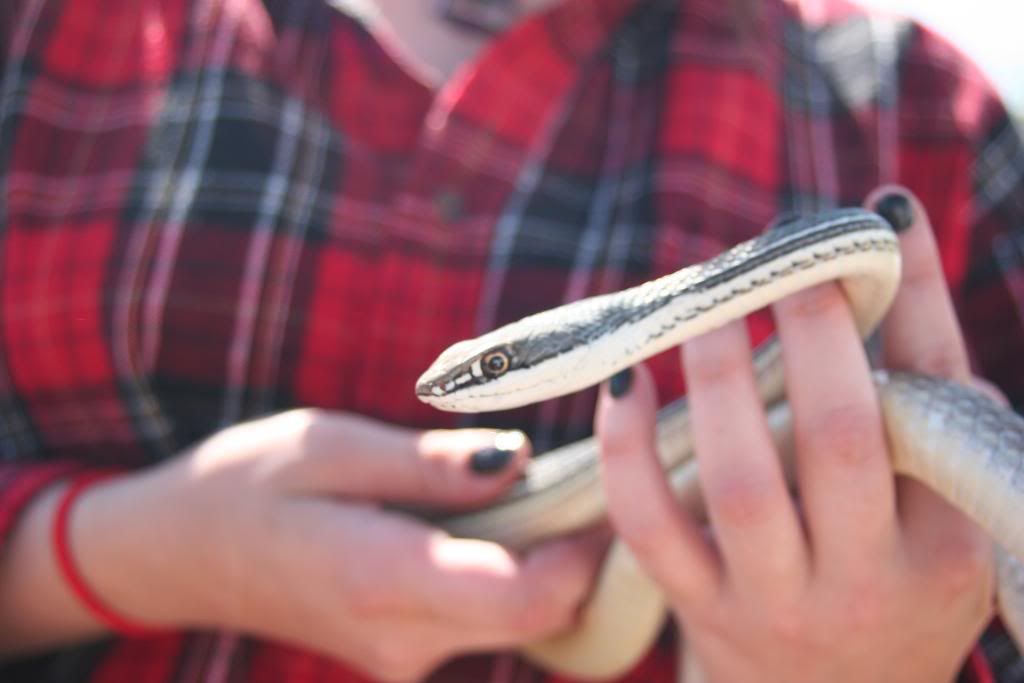 we then headed back to phoenix. we spent anotehr night road cruising and it turned up a few rattlers and this little guy. a baby night snake
over all, it was a good trip. not the best, but good. cant wait to get back down to the southwest next year.
-josh
Last edited: