This is her story:
Yesterday i get a call from a co worker saying that her "son" (son being her dog) started to dig up a tarantula and she doesnt want the T to bite her precious Jack Russell so I have to go "get rid of it". lol. Needless to say i didnt expect it to be alive by any means at all by the time i got there. But to my surprise when i got there she was!!! My co-worker had put a bucket over the now demolished burrow so the dog wouldnt get to it thus saving this beautiful girls (and apparently her dogs) life..
..She also said that i was lucky i got there before her husband (a known and convicted T squisher)....phew..
Here she is!!! (I believe its a Aphonopelma sp. but im not 100%)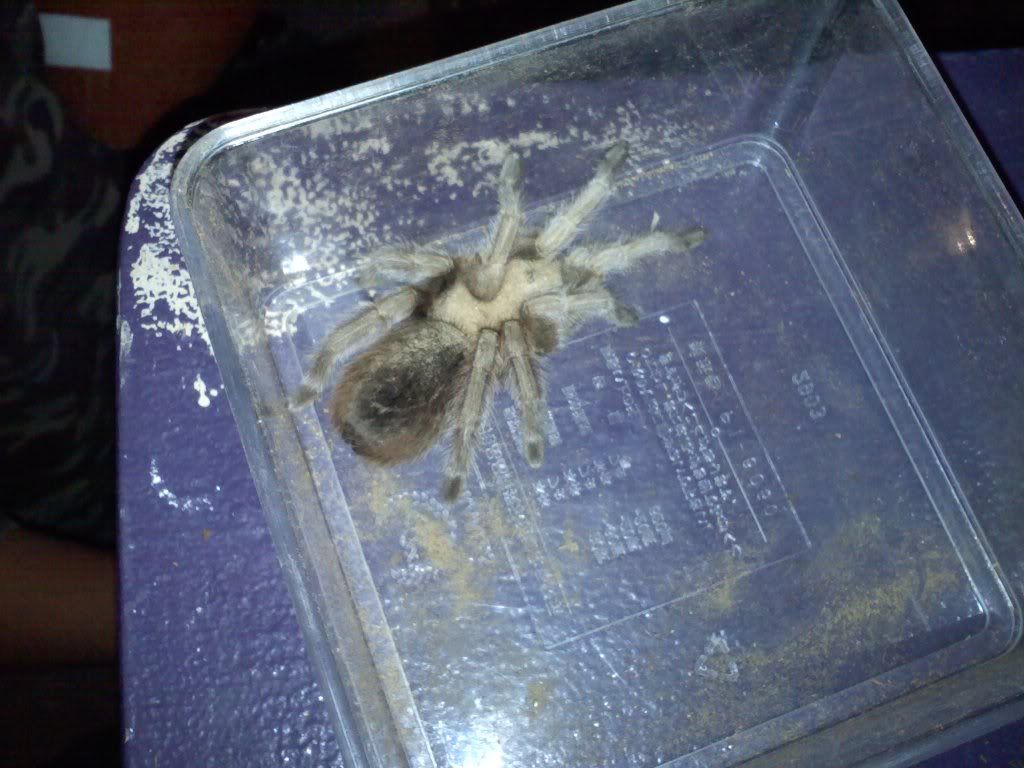 And her new home..
Thanks for looking!
Luke