Picked this king baboon up today, toughly three inches or so in legnth, and a very pretty brown/ brick red colour.
He/she came with it's enclosure which holds a top layer of coir and three inches of vermiculate, I'll be picking up a taller enclosure tomorrow and filling it with coir, hopefully it will make a nice ling burrow as it seems to have just dug a small burrow in the corner. I had to poke it to hear it do it's thing, pretty cool, a welcome addition at around $35 USD.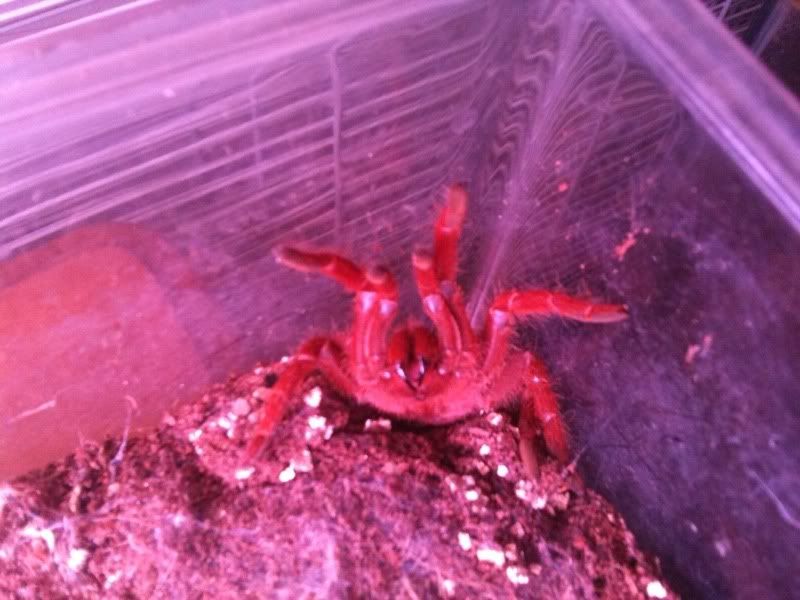 http://www.youtube.com/watch?v=vwCeOaWlFC0
I'll get some more when rehousing tomorrow.
Cheers
James
Last edited: