Joined

Jun 9, 2010
Messages

25
So Sunday was the KC Reptile show that I had really been waiting for. Last show in July had a ton of T's so I was excited to pick up a pokie or five. Unfortunately my grandmother has become ill and had to be hospitalized so I didn't get a chance to make it. On the flip side one of my closest friends is a herp nerd so I gave him some cash to pick me up a P. regalis or P. ornata, told him to call me when he found a booth with some T's.
So I got the phone call and he explained there was literally one guy with about 6-7 T's in the whole place. I was kind of pissed but he then told me he had one delicup labeled "Indian Ornamental" with about a 3'' specimen "sitting with its legs all weird" teheh pokie stance! I told him to ask what species it was for sure and I heard the vendor say "I'm not sure my boss just told me its an Indian Ornamental....I hate tarantula's they scare me" blah blah blah. So I ask how much is the guy asking for this, what I am sure is a P. Regalis going by common name and he says $20 bucks..3in + so I'm like hell yes! Pick it up for me.
My friend arrived at my house w/ my new specimen that night and showed me his newly aquired bumblebee ball python as well. I took a look at what was in the delicup, pokie stanced, and it was definitely not a pokie haha. It's a stromatopelma species for sure. Well I already had an enclosure made for a 3'' pokie so I transfered it in, quite a docile specimen really I poked and proded at it for a while to get it into the new enclosure and never even gave me the slightest threat pose, just keep scrunching down in the bottom of the deli. Its definitely quick though..like OBT teleport quick.
So I guess I've been tricked. I'm kinda feel let down a bit as I am not too interested in Stromatopelma genus but for $20 bucks as a 3''+ I guess I can't complain as I saw a 3"' in the For Sale for $80 bucks. Does anyone have any special info on these? I know their bite sucks real bad, I will not be attempting to touch this one and it seems to be more flighty than fighty. I ran a search and didn't find to much. Anyway any comments/suggestions on this species would help me! Heres a few pics...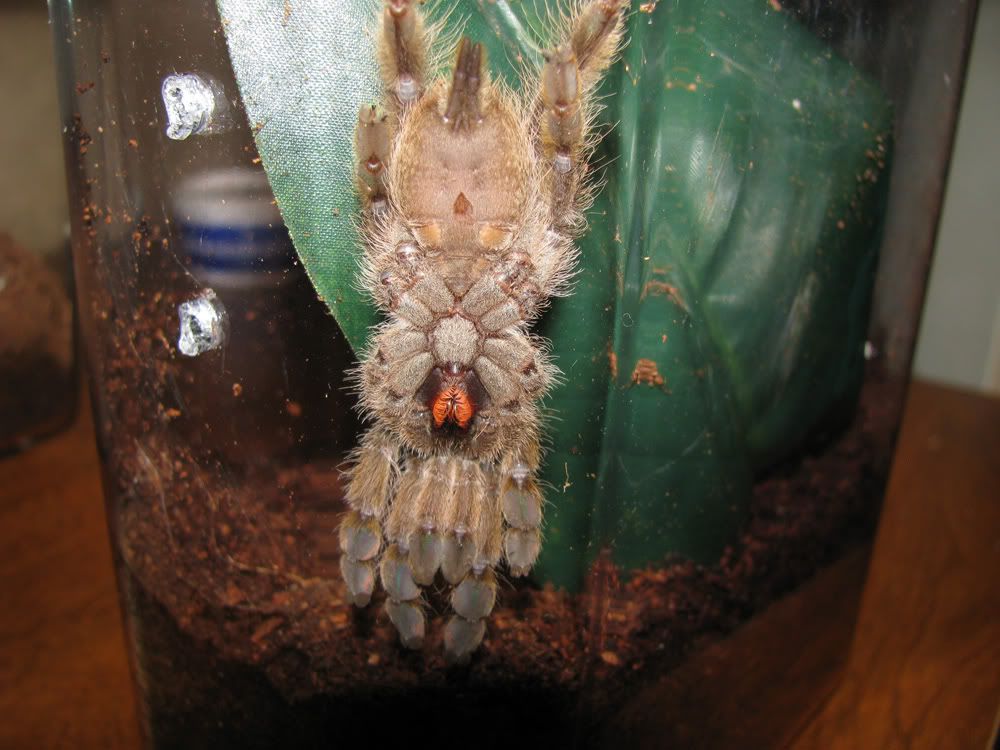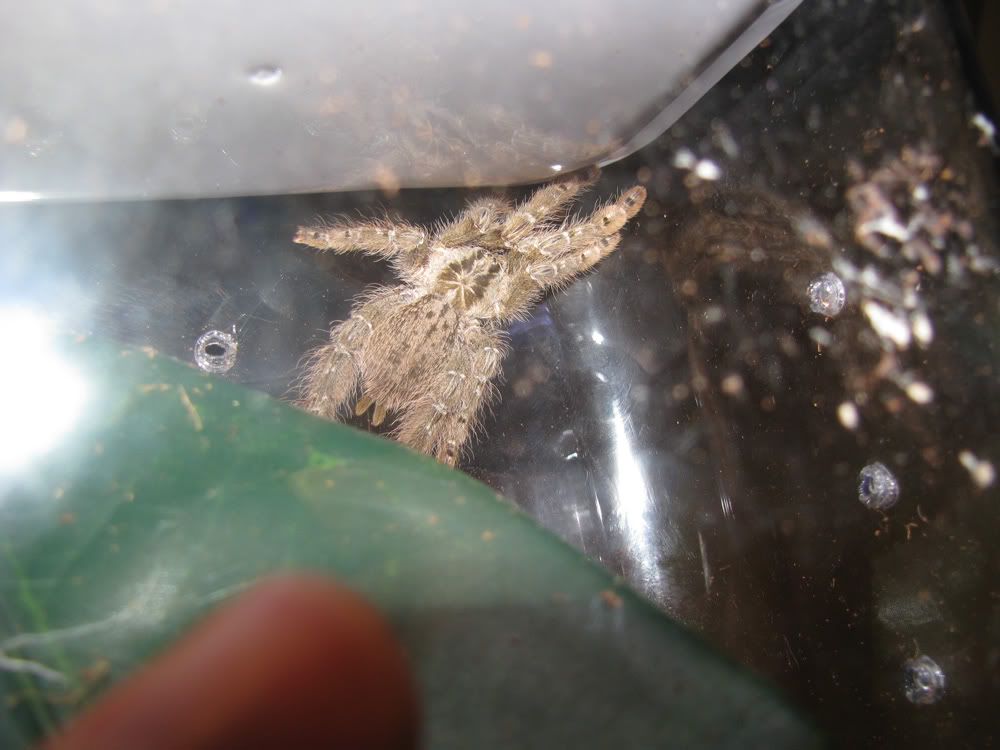 And BONUS my minatrix molted last week and is lookin good