So my planted 3-way split is coming alone nicely, with the only problem being controlling the temperatures in the tank. I have cats in the house and im forced to leave all my Ts in the study, which gets rather warm at times. Im using 100watt fluorescents as the light source.
Here's the picture of the overall:
I'll be filling in the middle slot first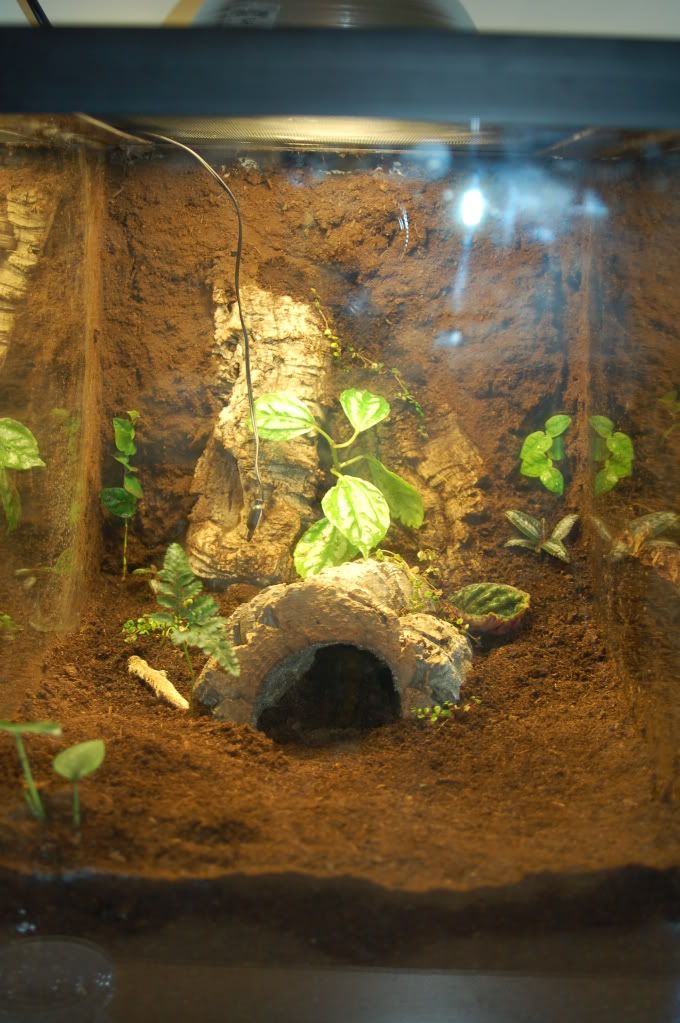 currently the temperature in there is 80 (ground) - 84 (air), but when this room gets too stuffy it goes up to like 88 (air temperature anyway, floor level stays at about 85). Im looking to invest into some way to cool this room but as of now.. who would be a better candidate to go in there?
A geniculata (7inch) or a T stirmi (5-6inch), which one prefers/tolerates higher temps? Or is it just a horrible idea right now to put anyone in there?
(maybe i can do something like.. leave lights on during the night instead of day since they don't really care about the cycle?)
The hide is rather small and its the only thing i got right now, i know the genic really doesnt care about going into it but the stirmi does. It can fit in there no problem but its fairly tight and i dont want him to molt inside etc.
ok sorry for the long post, and thanks for the feedback!