Joined

May 14, 2008
Messages

1,147
I just got this new puppy, he's a chihuahua, born first week of September.
I've never had or even thought of keeping a chihuahua. I've always liked bigger or furrier dogs,
but a situation bought this puppy into my life.
He was born from a litter of two, where the other, born before him, did not make it.
He and his mother were in the animal hospital overnight on IV.
His mother because of massive blood loss and he to stay alive.
This all happened on the day he was born, due to complications.
Well I decided to post this thread not only to share but also to discuss breed specific factoids
and get dog food recommendations/warnings.
What's good/bad/completely out..?
He won't be with me for another few weeks, but I am getting together what he needs.
Food, crate/bed, kennel for vet visits, toys, bowls, clipper, styptic, doggy first aid kit,
leash, collar, baggies for walks, advantix for prevention of parasites, and doggy shampoo.
Plus a few other things here and there.
I mainly want breed specific info (what don't I know?) and experiences with these..
feel free to share.
I'm really worried about giving him the right kind of food though. Have a bag of "Nutrish"
on the way, which was already recommended to me, and was reading up on Science Diet.
Also, have some concerns about him being the only puppy who survived.
What happens when they miss out on those crucial first weeks with litter-mates?
I'm sure he will be fine, since Mama also teaches him, but it's a concern.
I have a 3 yr old and he learns not to bite hard or at all primarily from litter mates...
Thanks in advance..
Here he is, his name is Desoto.
The picture's horrible but it's all I have.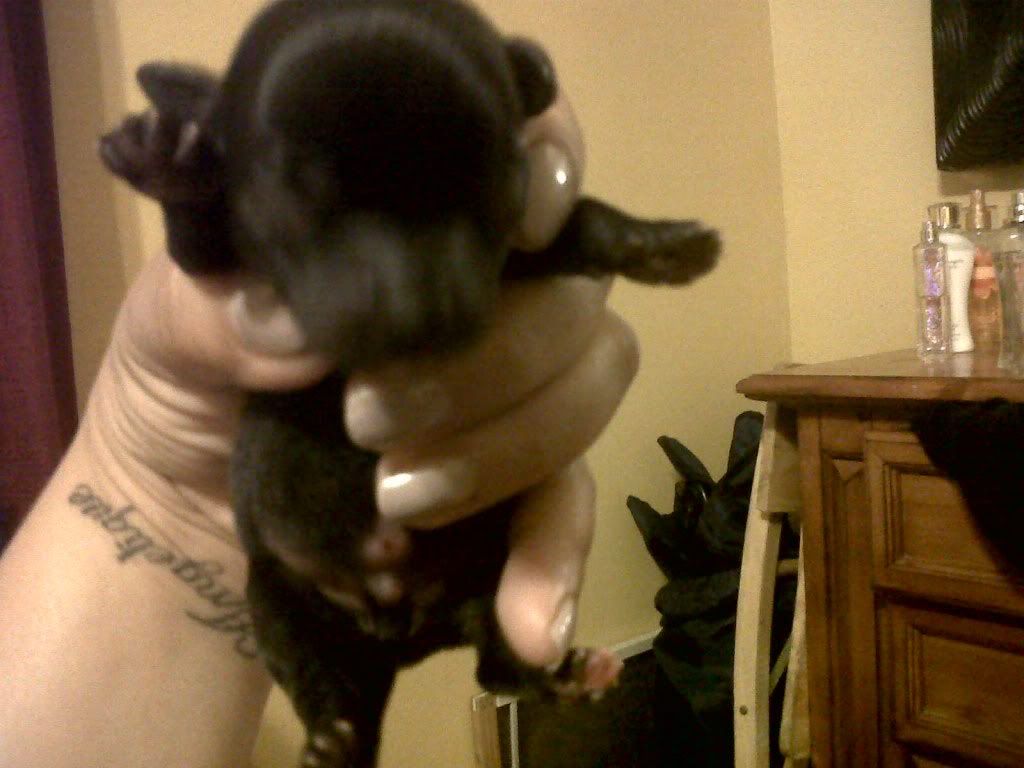 Last edited: