Joined

Jan 23, 2005
Messages

355
A few of you may remember that a couple of weeks ago I caught an approximately 4ft Texas Rat Snake and brought it home. Well, look what I found under the water pan today.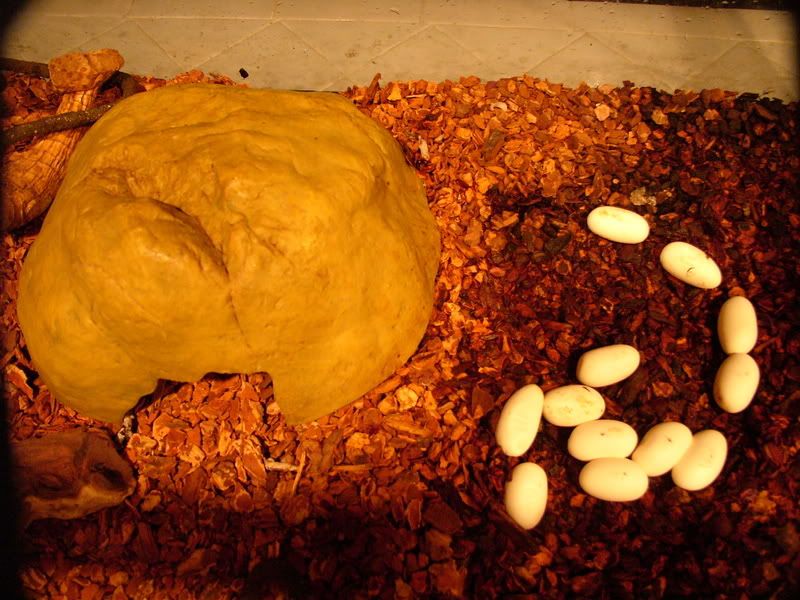 Now what? Am I gonna be a daddy or do they not ahve a chance? If anyone knows what I need to do to give these a chance to hatch (and then what to do with the kids) I'd surely appreciate it.
Heck, I think it's kinda cool even if nothin happens.
Mom's under the rock in case anyone was wondering