Well, I am fairly new to this forum, but I do have some Tarantulas I would like to show to everyone here. They are both Rose-Hair Tarantulas, one female, one male. For now I have no plans to breed any Tarantulas until I get enough proper research and understanding of these species first. I do plan on purchasing more Tarantulas in a month or so, which should be fun.
Female, named her Rosy, I purchased her in February of 2010:
Male, I recently purchased on Tuesday (Dec. 28th, 2010) and named him Kratos: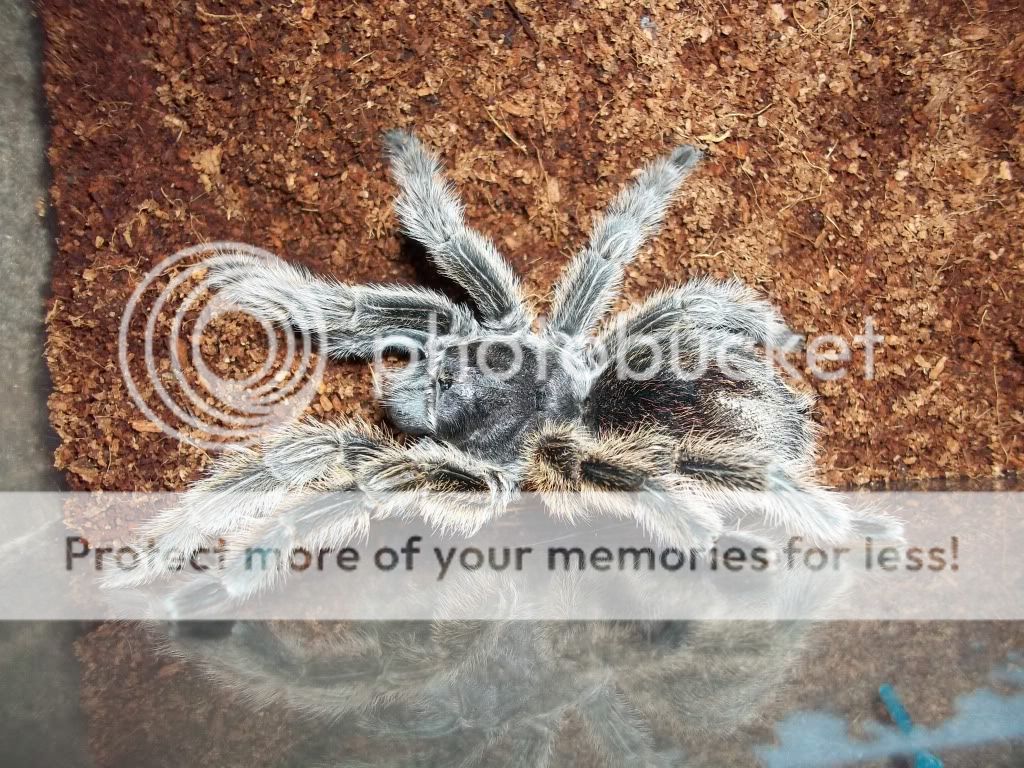 Hope you enjoyed!