Hello Arachno-world!!!

Just got this beautiful little GBB sling from Paul Becker of Petcenterusa yesterday! I just thought i would share, these were the first arachnid i ever liked once i got over my fear of spiders! So this species has sentimental value to me..(sappy moment sorry...) but ANYWAY the sling is smaller thani had prepared for so the following photo shows what he is in until i get a deli cup tomorrow..
.

(Cell phone shot..sorry)
And here are some "future nostalgia" shots as well:
(came right outta the vial)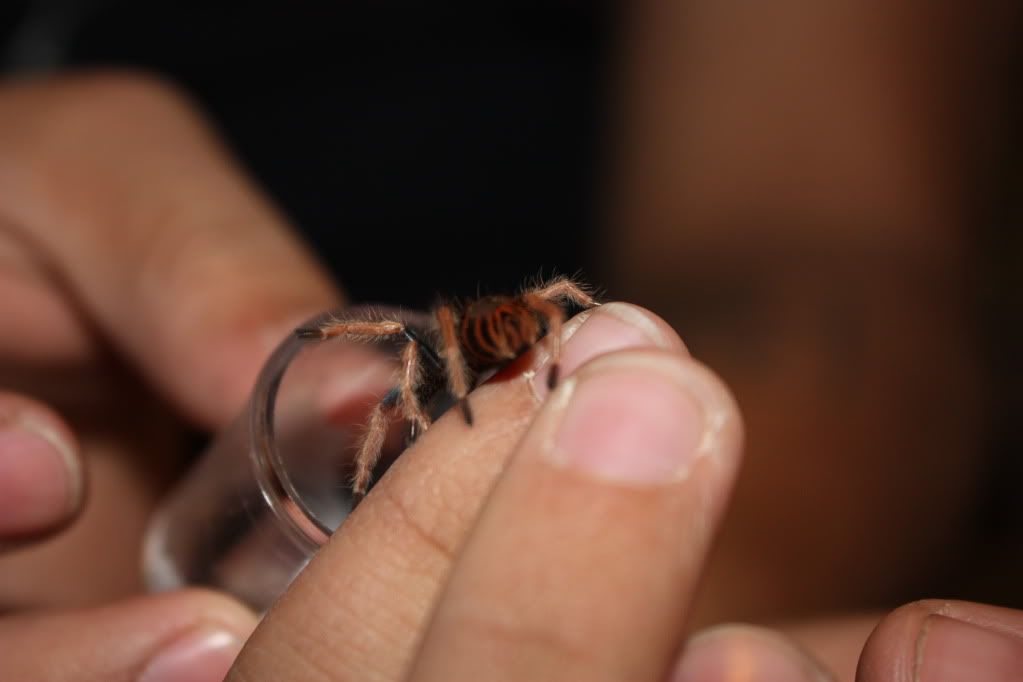 Ain't she purdy?
"Future Enclosure" at about 2" or so..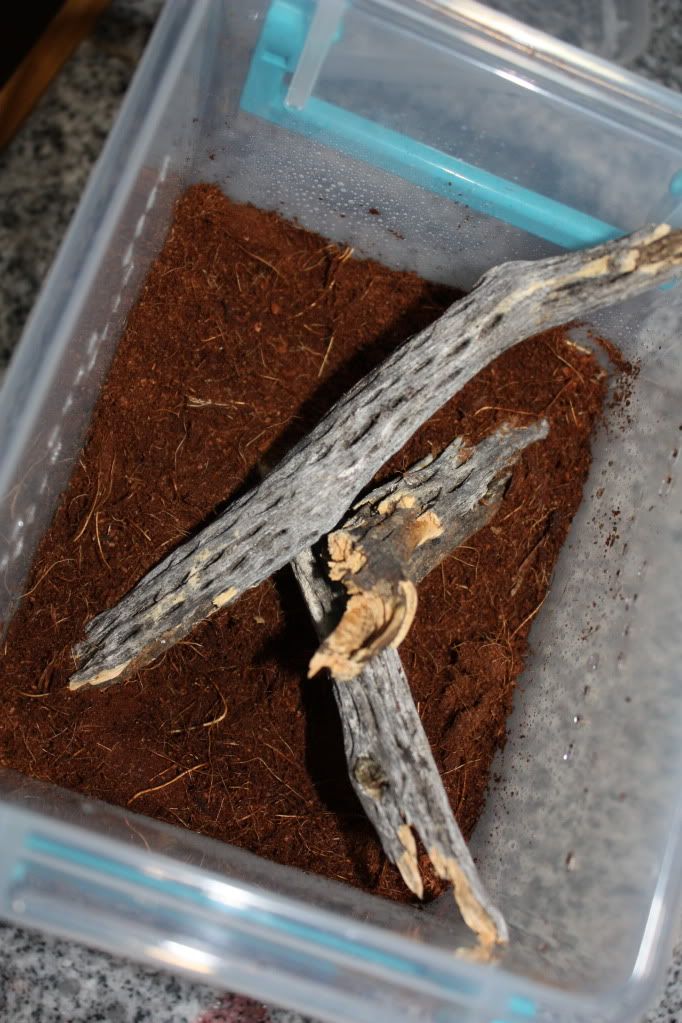 And Just a quick question concerning humidity, I know as adults they need like a bone dry environment but i cant seem to find a whole lot of clear info on the necessary humidity requirements for slings..does the soil need to be slightly moistened (how i have it now) or what?

Thanks For Looking!!! And Thanks especially if you answer my question!!!