Hi all, Here's how I organise my T's at the moment.
Just wanna share with all here....Enjoy.
Here's how I store all my slings.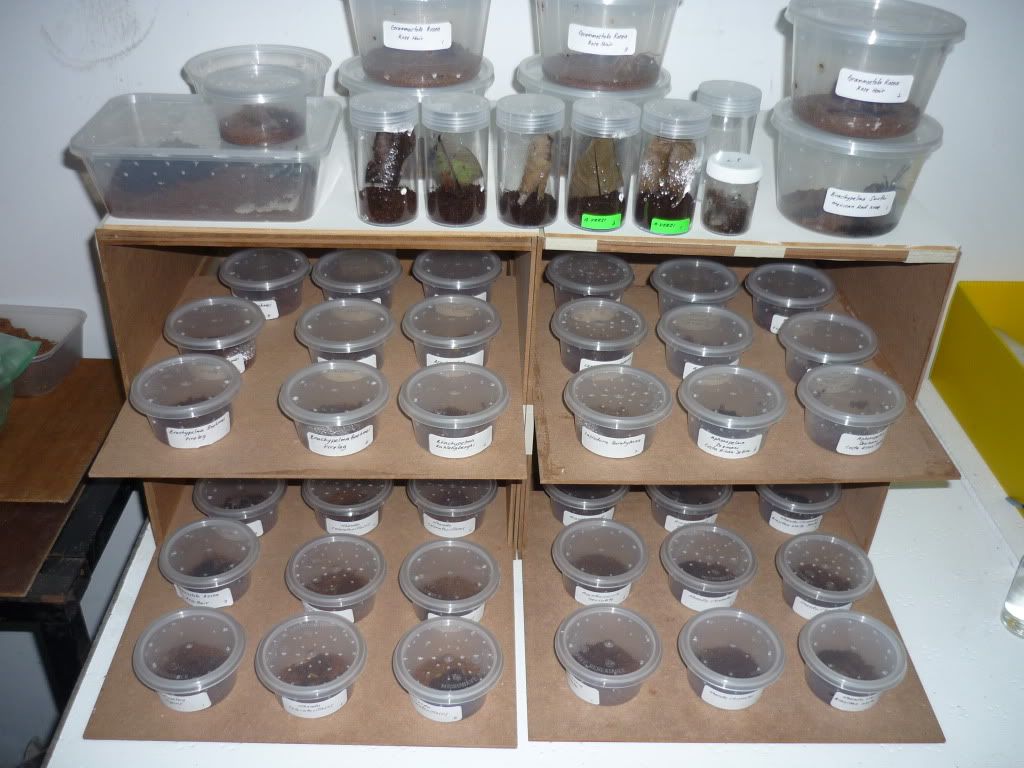 And here's some new arrivals need to be organise.
Notice the aquarium at the back? That's a Aphonopelma Seemani 5" female.
Here's some of the Juvies I put them in the bookshelf..
That's a 5.5" female Brachypelma Smithi in the terrarium.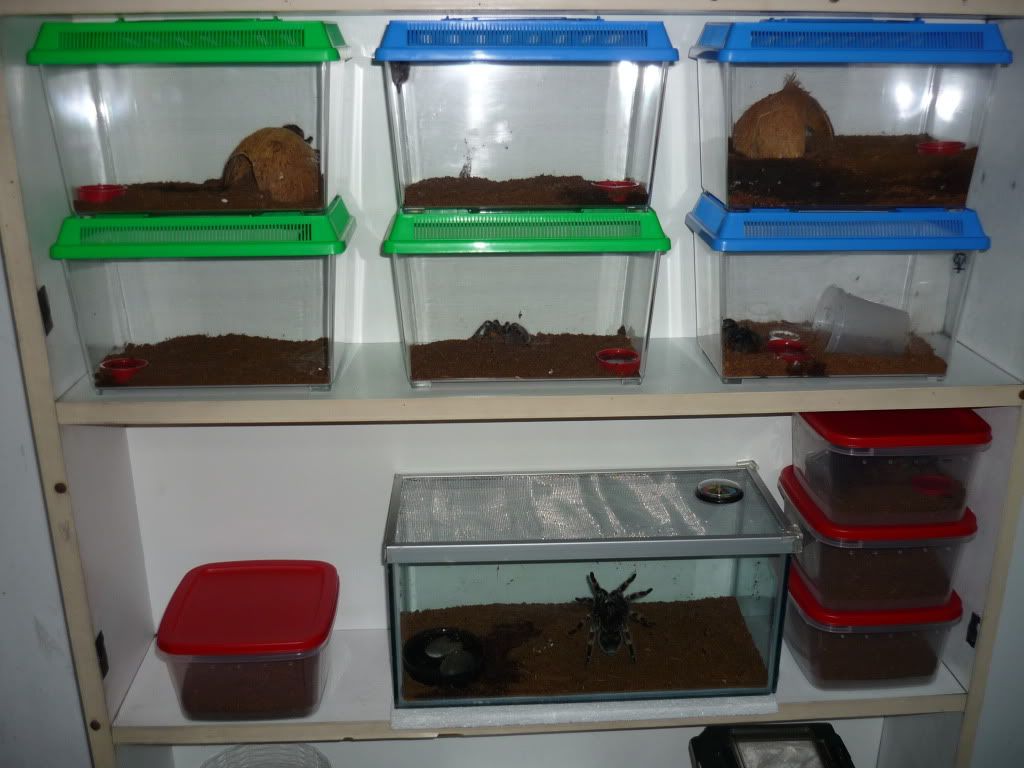 hopes yall love it.