Joined

Dec 2, 2003
Messages

841
Thought this would be a good place to post pics of my ranch in Goldsmith, Tx. For those who are interested, it sits right on the corners of Andrews, Ector, and Winkler counties in West Texas.
HERE
is a county map of Texas that shows roughly where the ranch is located.
We have alot of tarantulas out there, I once found (with help of MrEd and Eric Weintraub) 22 tarantulas in a 50y area. The species we have are the Carlsbad Greens and anther that is tentatively IDd as Aphonopelma steindachneri.
Now for the good part. PICS!
The burrow of a female Carlsbad Green: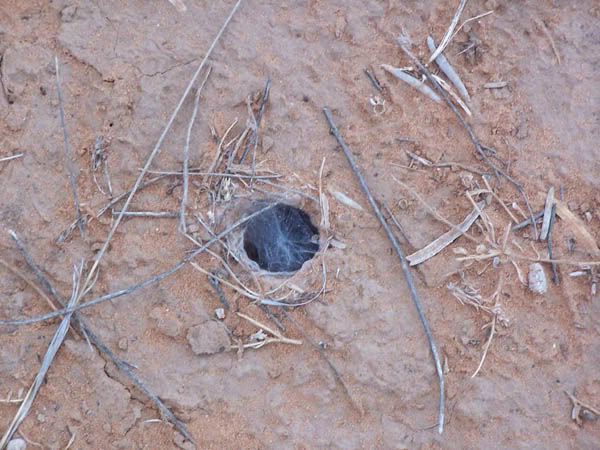 After flooding her to the surface. After I get them up like that, I slide my trowel into the dirt at an angle that shuts off their burrow so they cant retreat. Then I just have to lift the trowel with all the dirt and the tarantula. Its a very quick and easy way to catch them if the soil is right.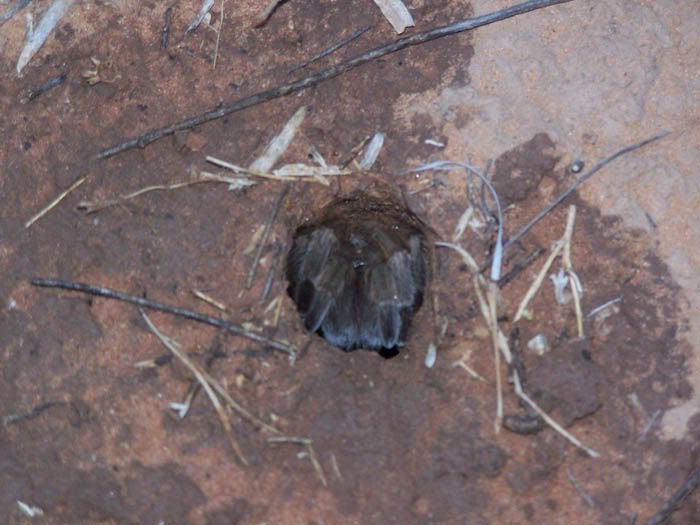 And here is the big girl after I had cupped her.