Joined

Feb 27, 2010
Messages

31
just thought i'd share this.
managed to get this for a bargain - exo terra 18 x 18 x 24"(h) for about $47!
it's for a hobby night that i host - and we've been dying to try out a larger arboreal setup with live plants.
the hide is a hollow 'trunk' made up of 2 pieces of driftwood.
biggest T we had on hand was a 5" immature male P rufilata.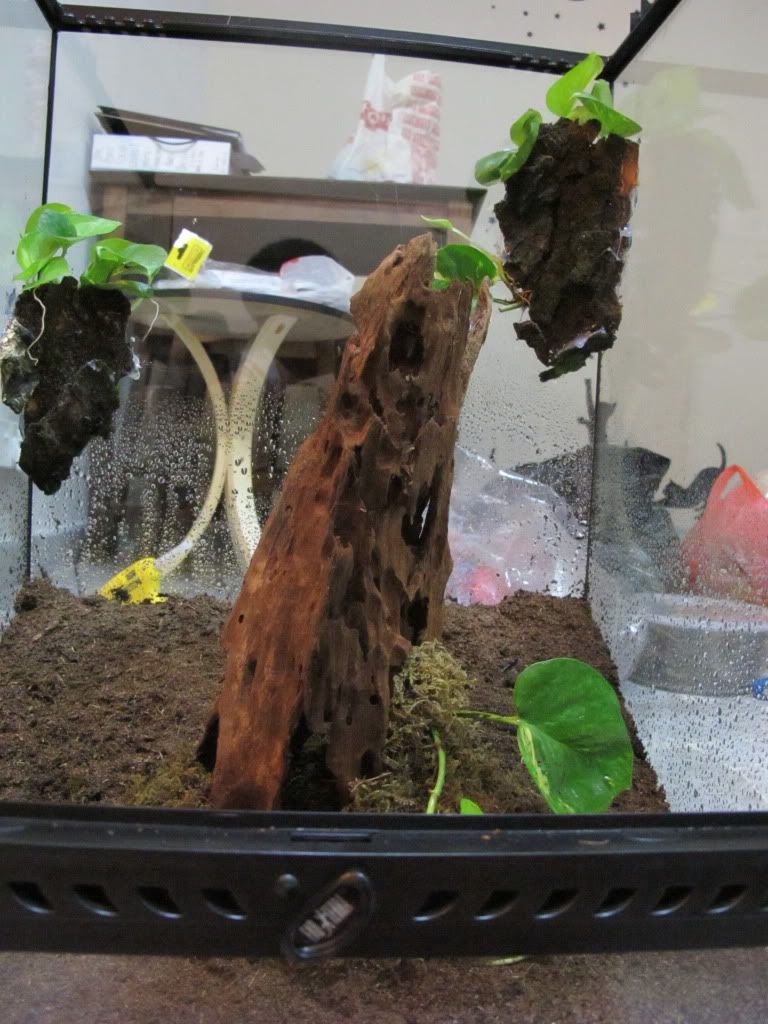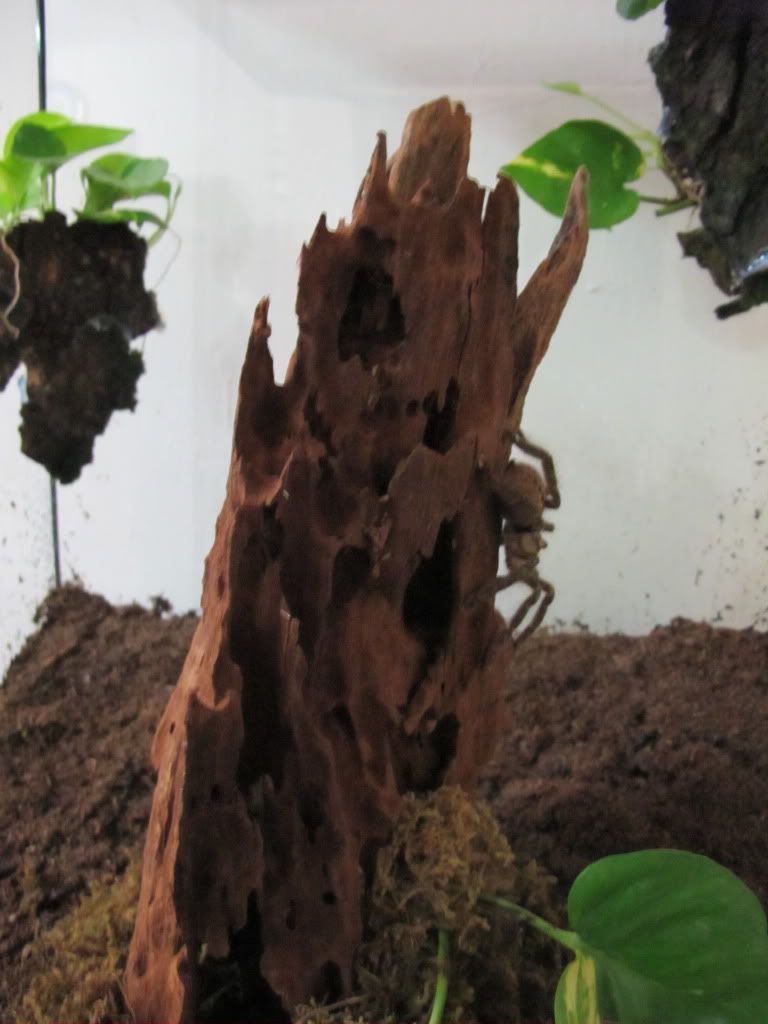 especially liked these 'airpots' my mates came up with - using the bark to make pots for the plants.
hopefully the plants will crawl down and forward, towards the light.
unfortunately the lil blighter has taken an unhealthy interest in the upper right 'pot and i suspect will make it his home.
didn't budge when i watered the plants earlier... but it's early days yet.
Last edited: