Joined

Jul 7, 2007
Messages

61
Woohoo, for my third Tarantula I decided I wanted an Arboreal. I really enjoy my Terrestrial Ts, but they REALLY enjoy their burrows.
Well, a little A. versicolor arrived at my house yesterday. I'm so happy with him/her. I keep walking by the kritter keeper just to get a glance. I can see him/her EVERY TIME! No signs of a silk burrow yet, he's just chilling on the side or wood.
Here are some pics. He/she is about 3 inches.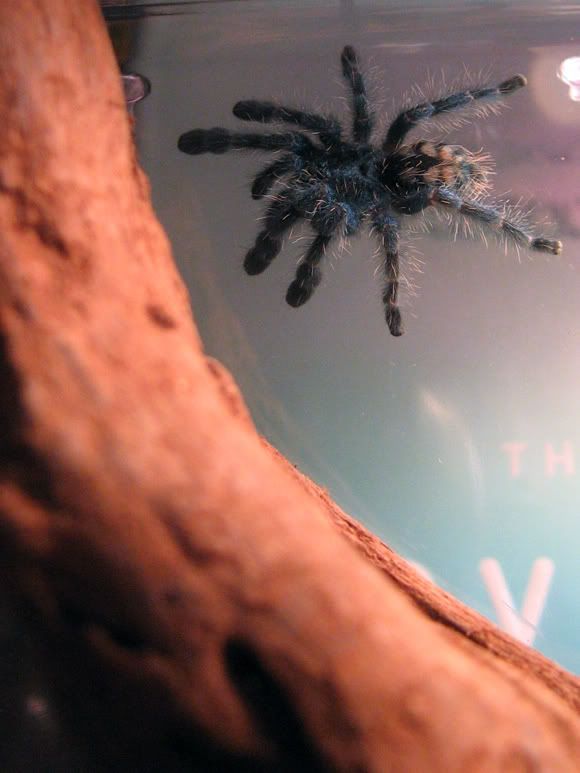 I'm not sure if sex is even determinable at this size, but I do have some ventral shots. I'm slightly embarrassed to admit, but I'm not sure which section in the sexing section to post these in.
So here's some belleh
I've been lurking here for awhile, and I can't believe some of the amazing close up shots you guys get! I may have to upgrade my camera or my light source. Amazing stuff on this site!