Joined

May 7, 2006
Messages

1,272
Here is my new bug torture box, many of the torture "instruments" have just arrived today and are in rough shape, so don't judge me too harshly.
Anyways this box consists of, my carnivorous plant garden, in a 20 gallon aquarium using a four bulb Aquatic Life T5 HO fixture with four 10,000k bulbs.
The soil is one part play sand, to one part pure sphagnum peat moss. The aquarium gravel acts as drainage and provides a visible water table.
The water used is distilled water, and RO water, anything else will kill the plants.
The plants contained are six venus fly traps,(Dionaea muscipula) cultivars which are two wild types, Akai Ryu,(Two variants) one Royal Red, and one B-52.
It also contains two, possibly three sundew species. Drosera rotundifolia, Drosera intermedia, and one I don't know for sure.
And a few random stowaways which may or may not eat insects.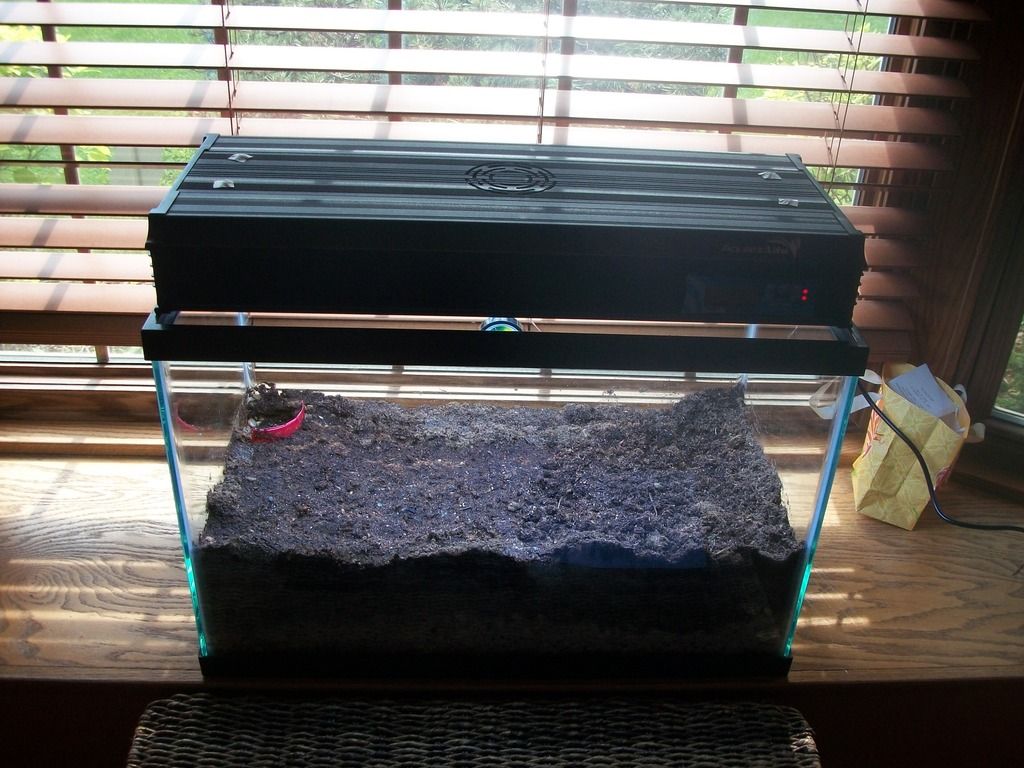 Awaiting deliveries. The red cup us the watering area, which will allow me to use the "tray method" for delivering water to the "delicate instruments".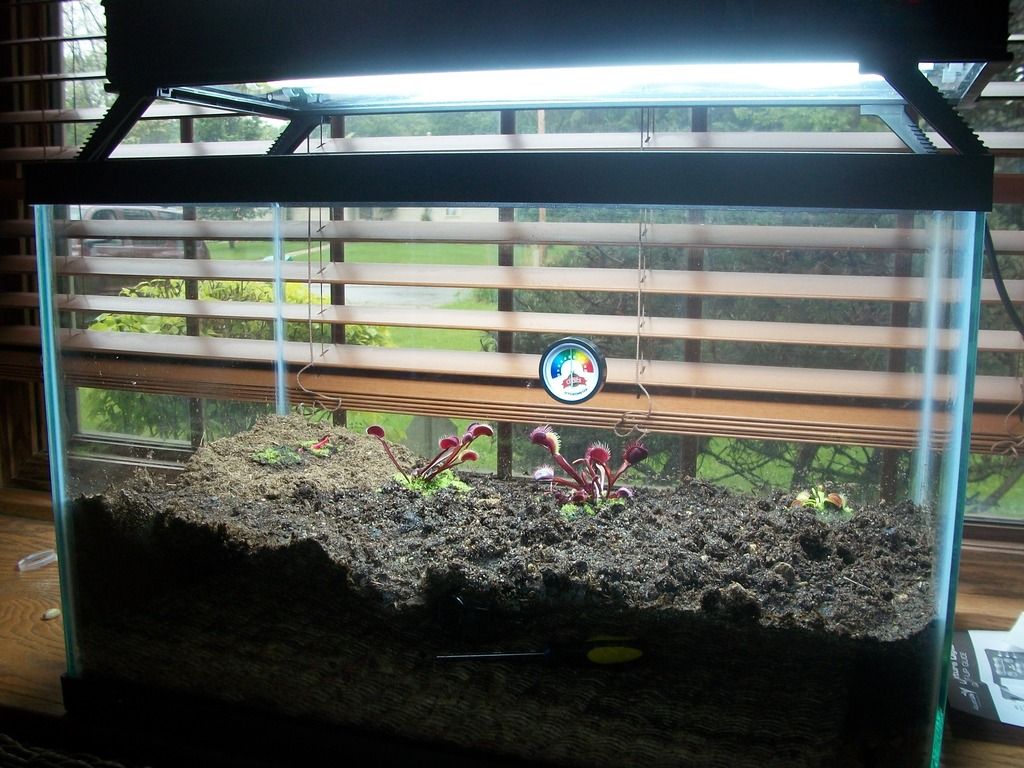 The first batch has arrived, yesterday on the 3 of June.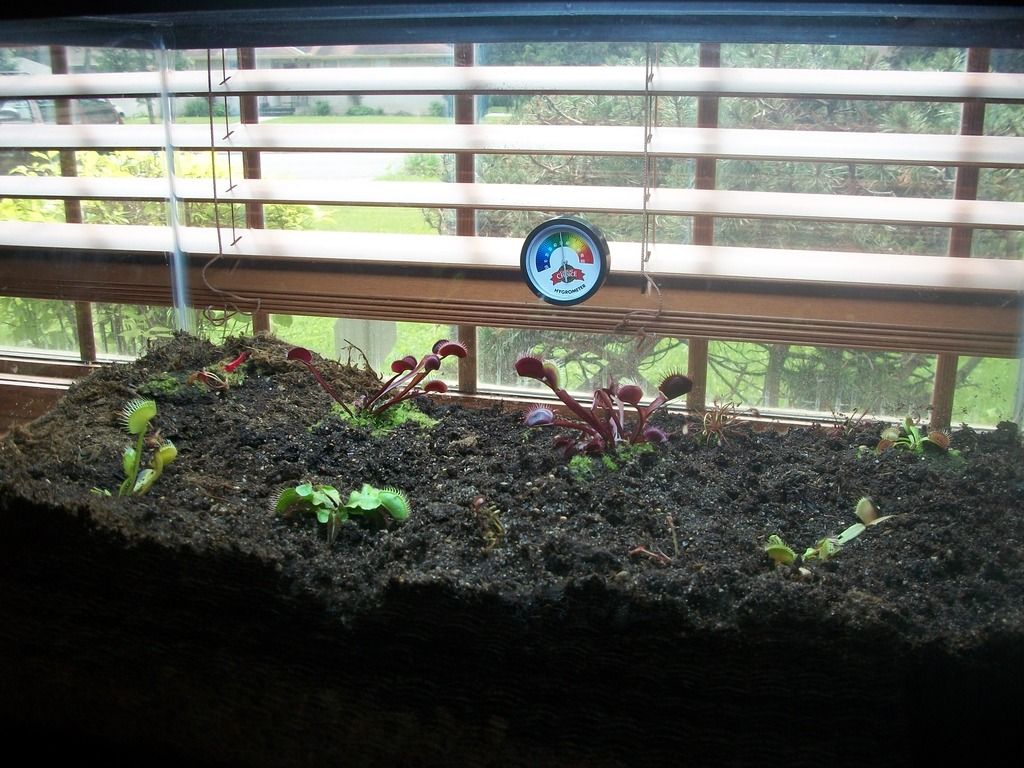 The rest arrived today on the 4 of June.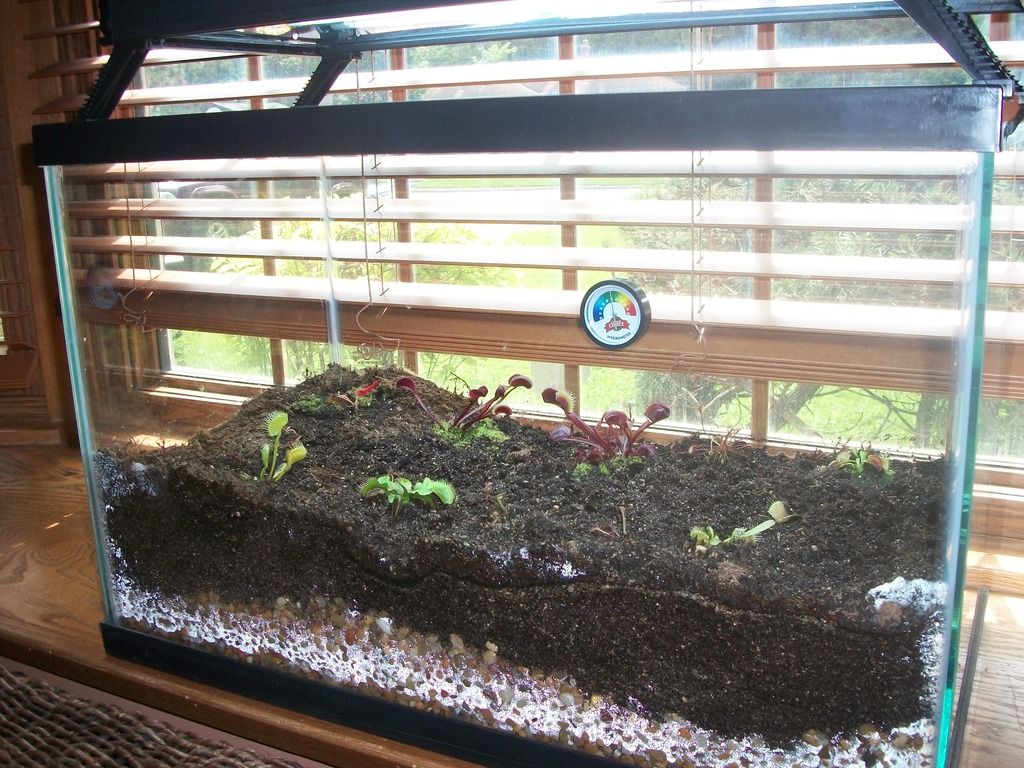 Now to the fun part.
Unknown sundew that snuck in with the VFTs.
Same stowaway.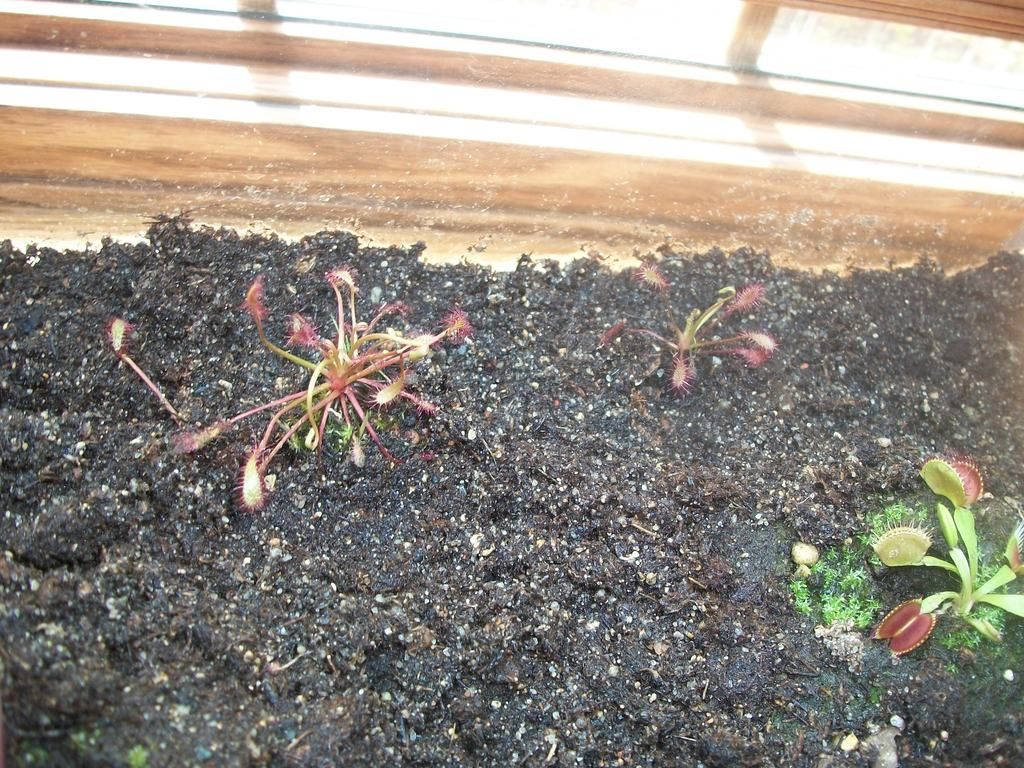 Drosera intermedia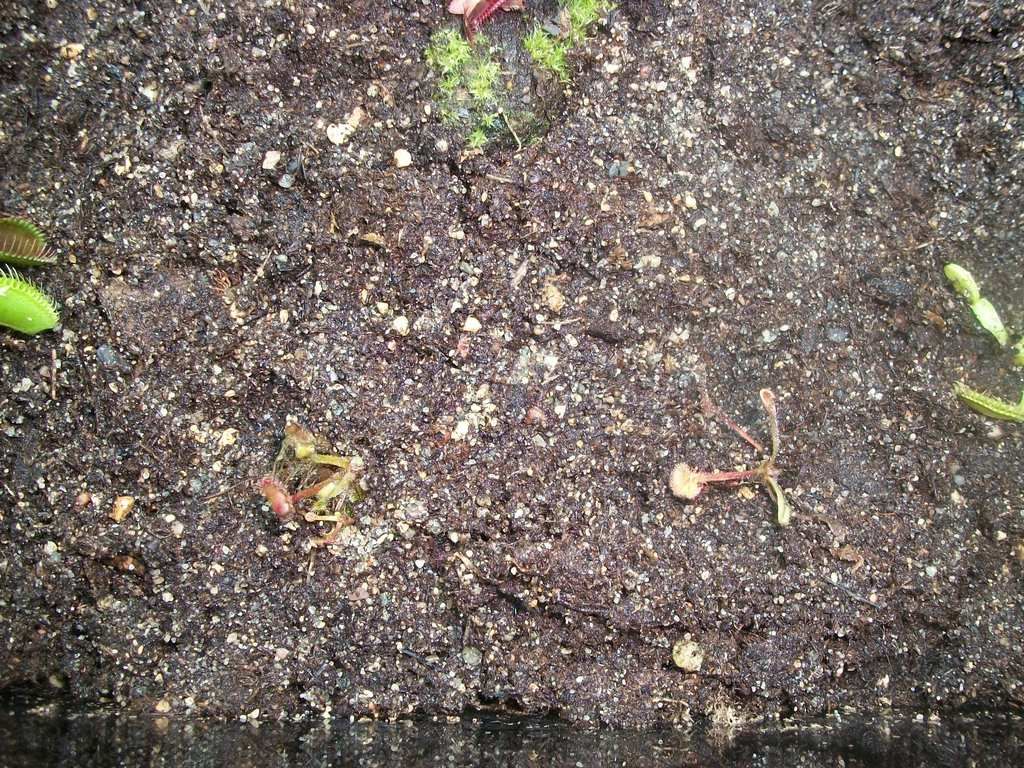 Drosera rotundifolia, yes I know they look horrid, but they are not out of the fight just yet. (And I have a green thumb)
Wild Venus Fly Trap. (Dionaea muscipula)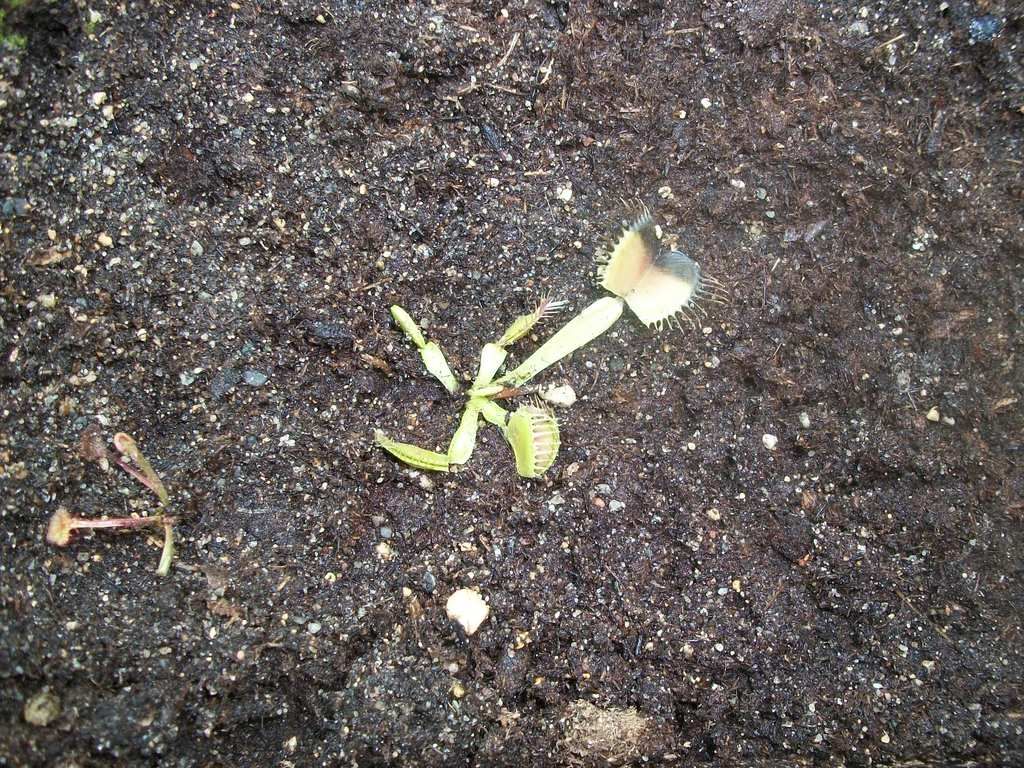 Another wild type.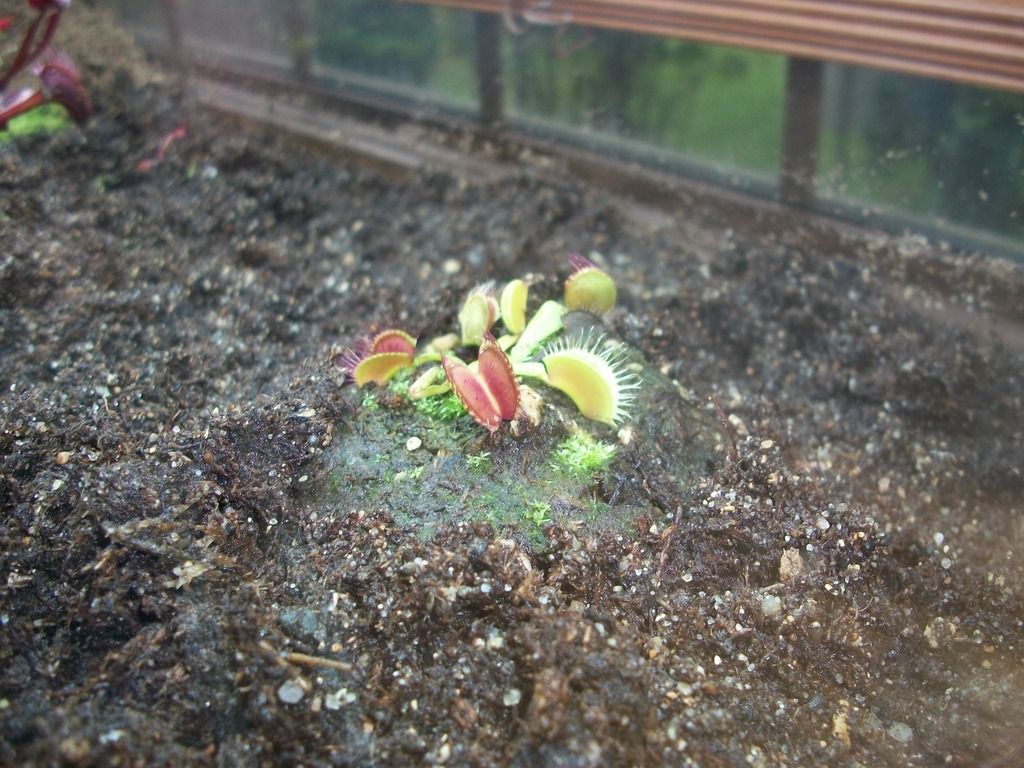 B-52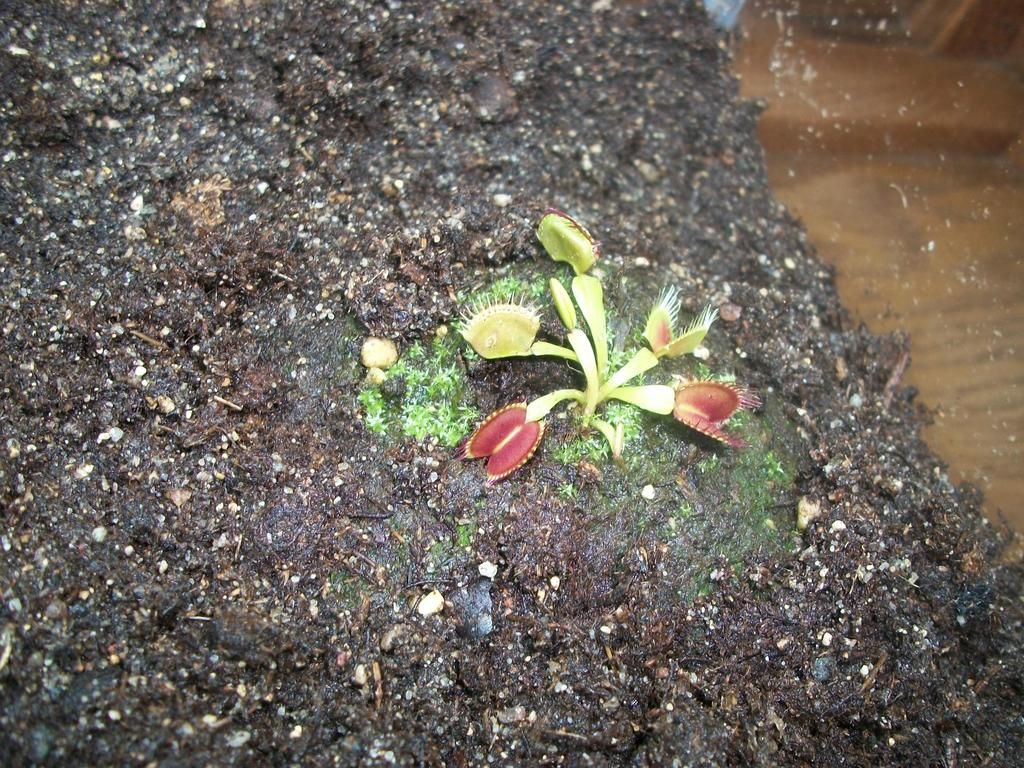 Same B-52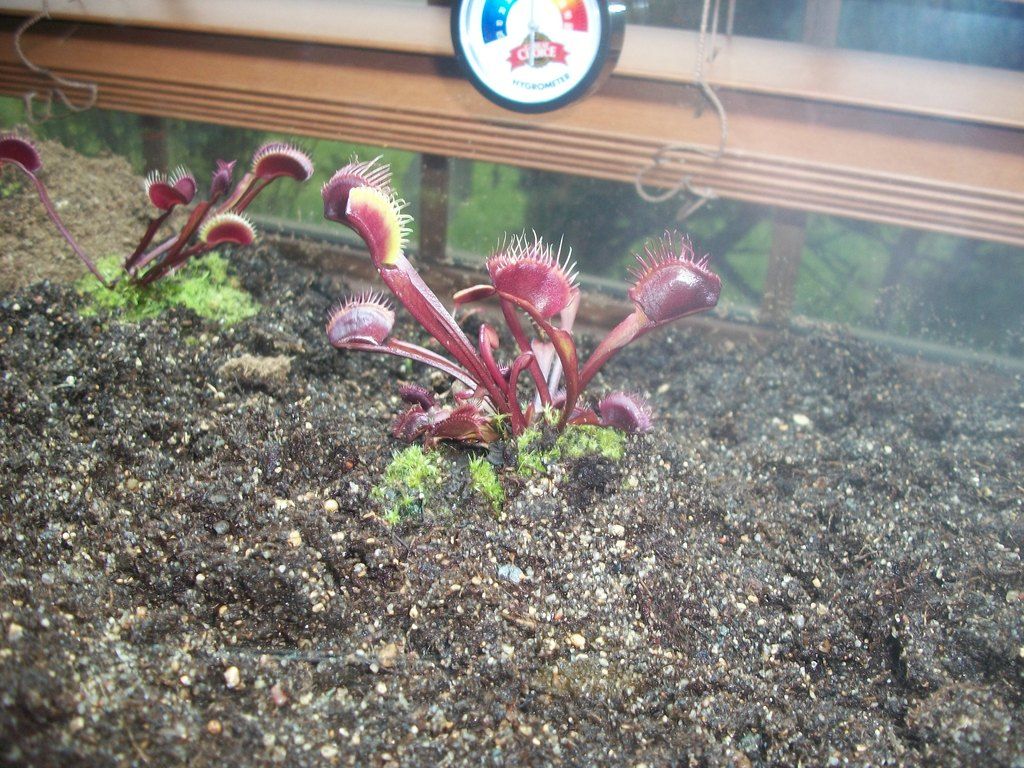 Akai Ryu, with Royal red further back.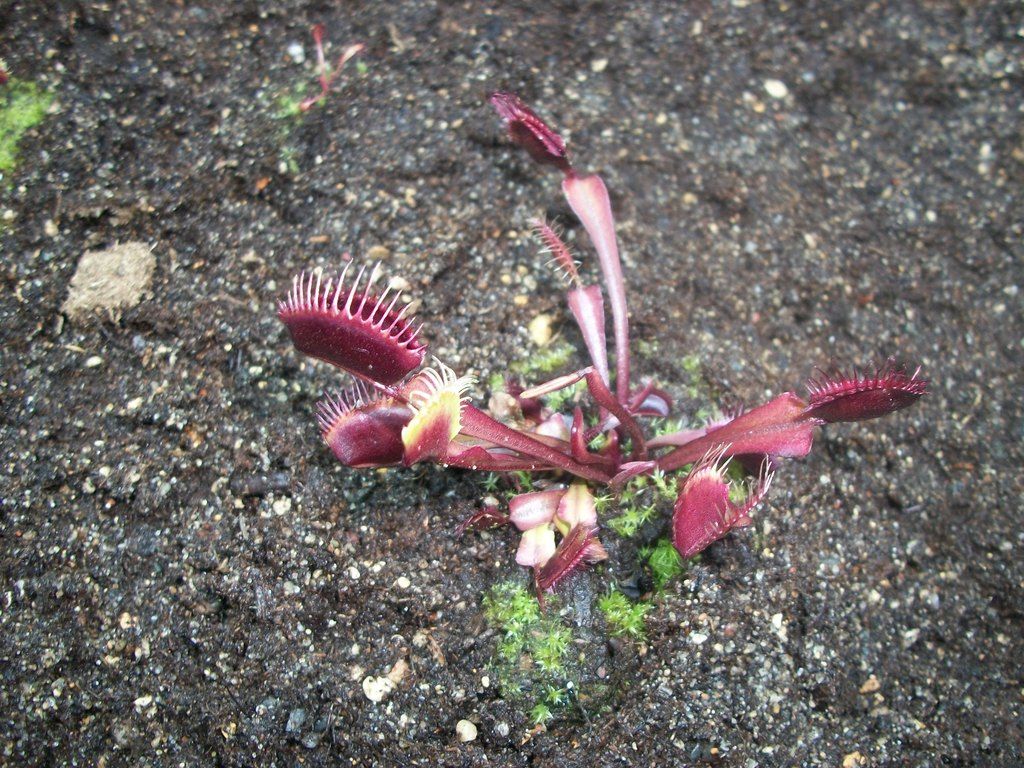 Same Akai Ryu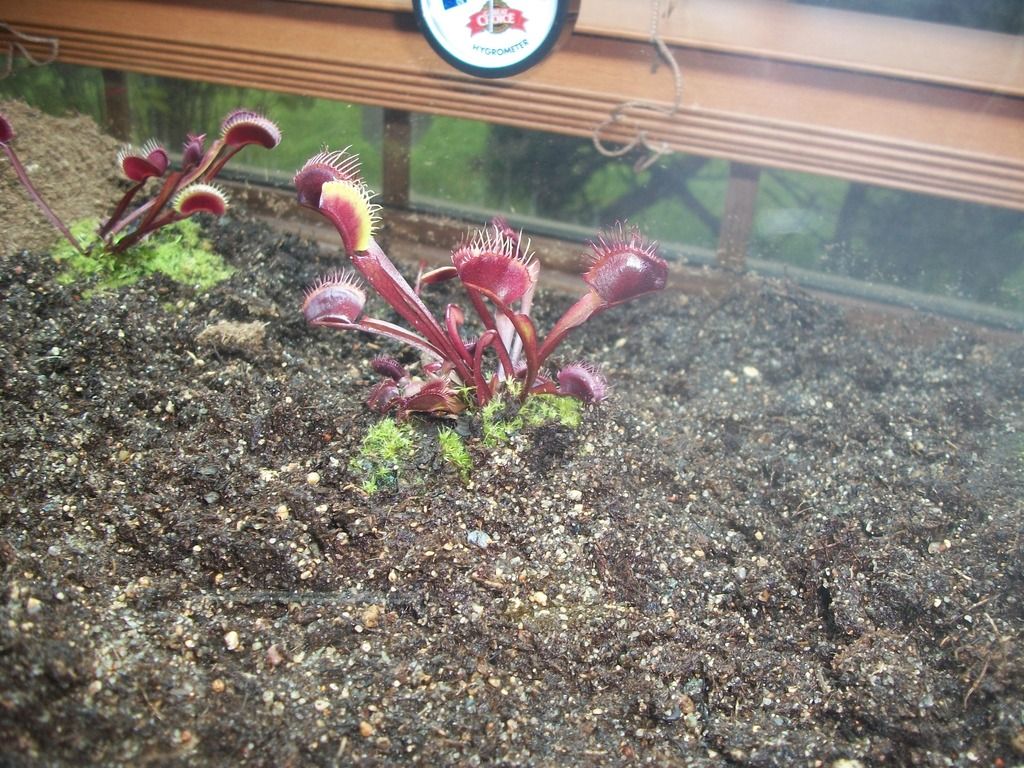 Akai Ryu with Royal Red in the background.
Royal Red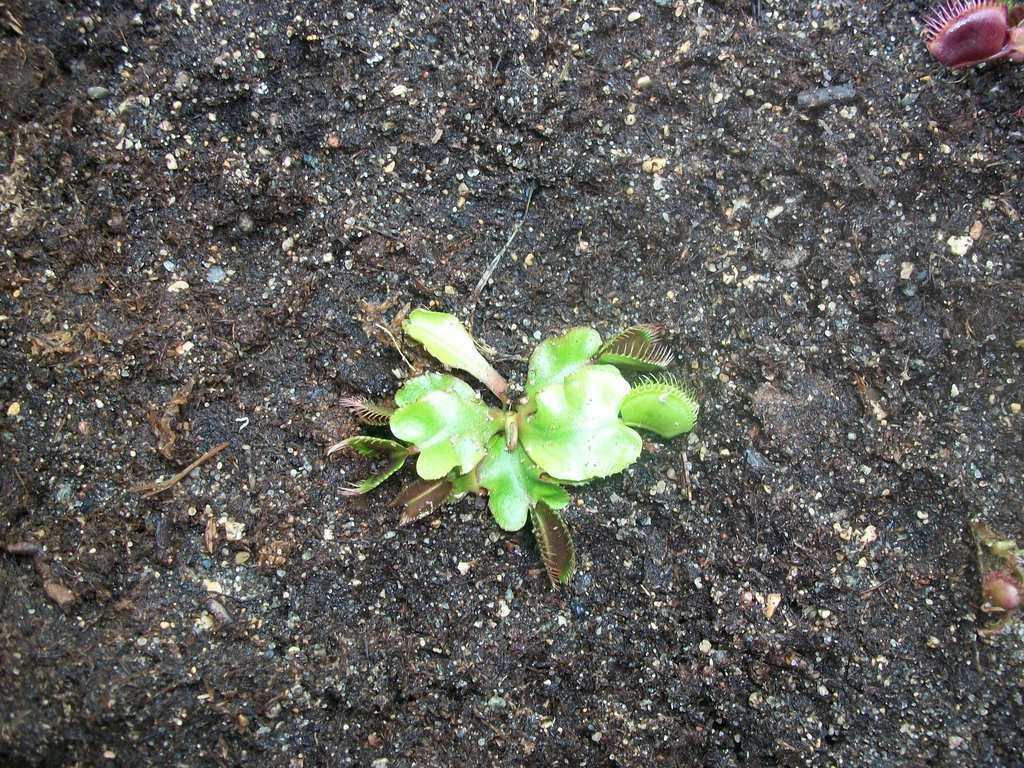 Akai Ryu, this variant will have traps with green margins, the base plant will turn red in time.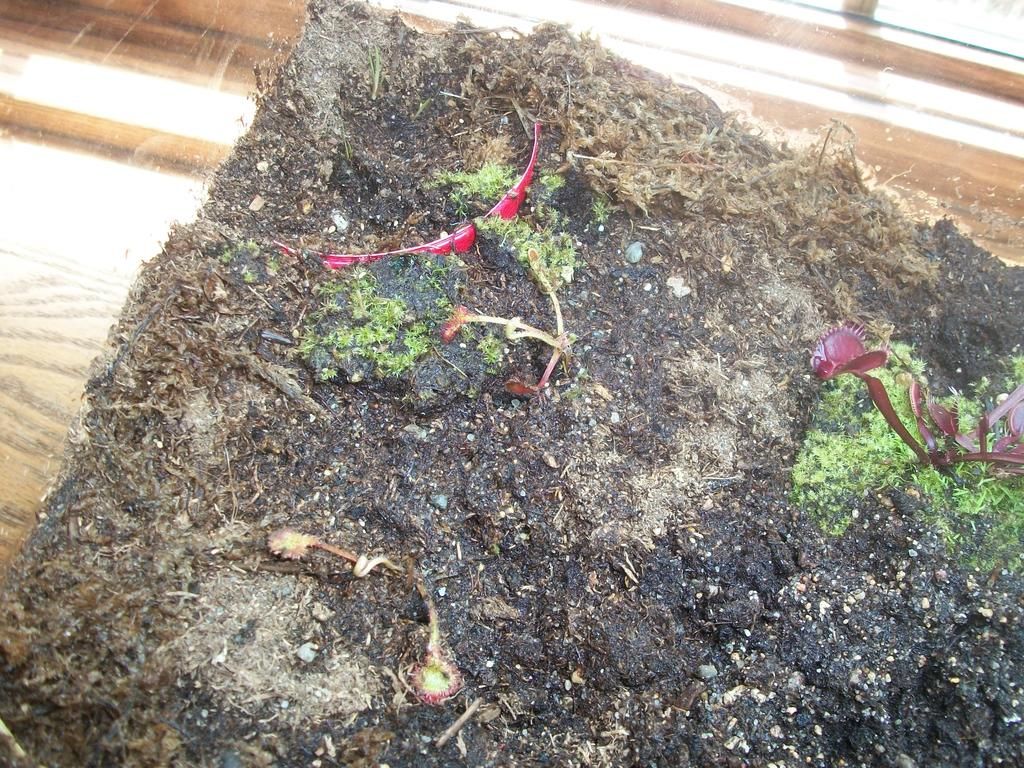 The watering area, this also has the random stowaways, inside the red cup, that may or may not be carnivorous. You can also see two Drosera rotundifolia.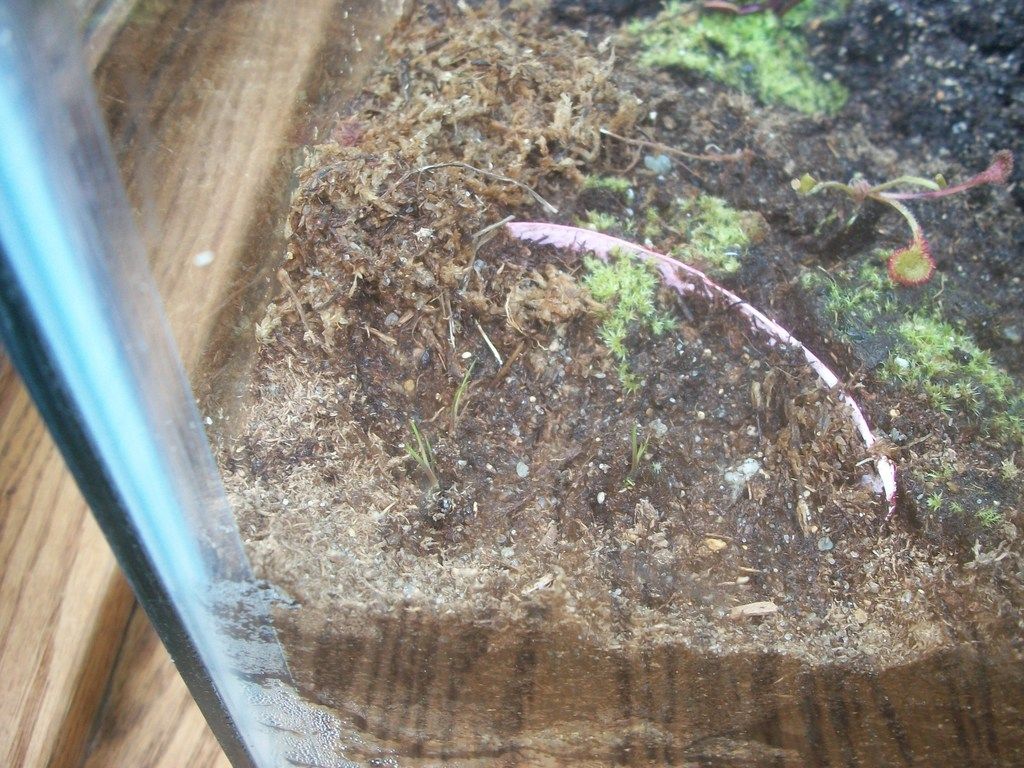 Random Stowaways.