Joined

Jul 28, 2007
Messages

1,139
I mated my Big Brachypelma boehmei girl and today she dropped the sac. She wasted no time. She mated and recieved three full insertions. (I did not film this) and two months later has a sac in her grasp.
She used her cave to lay the sac after making ditches in different spots. She also webbed a bit in those different spots of the ditches but she kept changing her mind. She went to 3 different spots before choosing the cave. These are the best pics I could get with her holding sac.
More pics. When she first enclosed herself in her cave.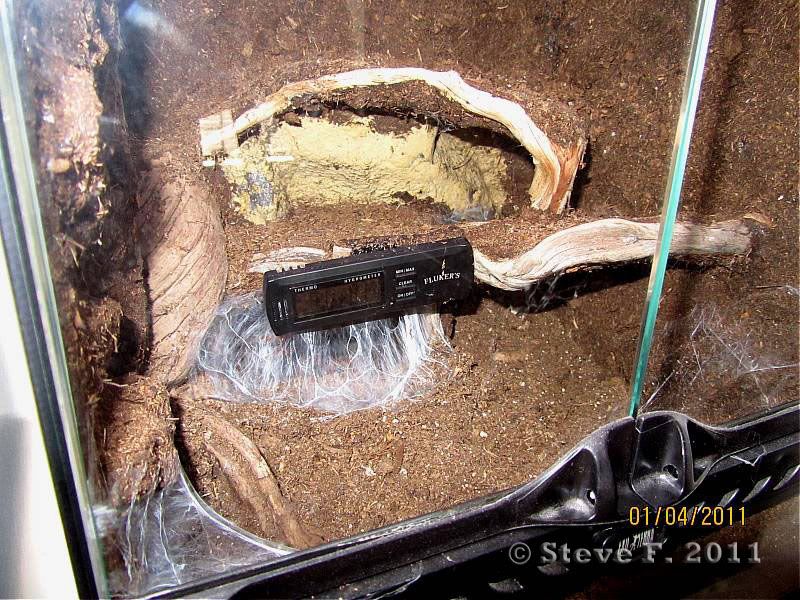 While laying down the final silk over eggs.
And before she layed sac. I took this pic 3 days ago.