ok, so it started out as one centruroides exilicauda with babies (2-16). then another girl came out a couple days later (2-18).
well, now a THIRD girl has come out with a load of babies (2-25).
i took the opportunity to take pics of all 3.
mom #1: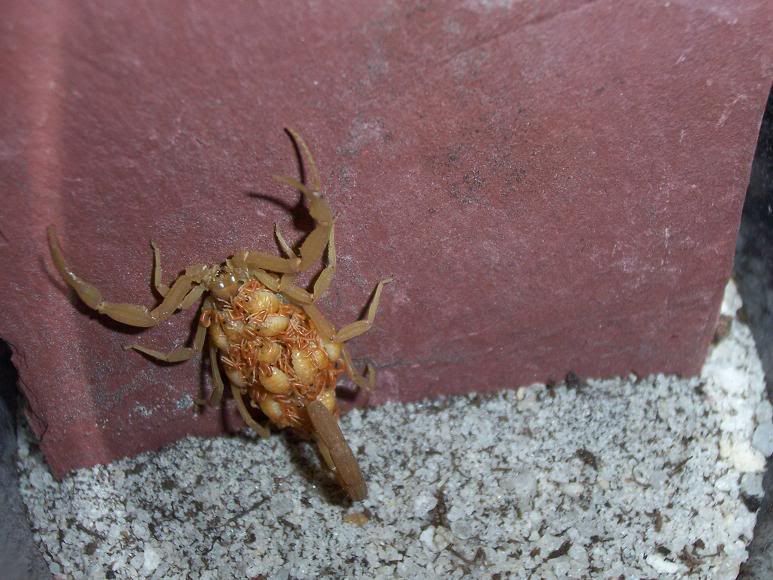 mom #2:
mom#3: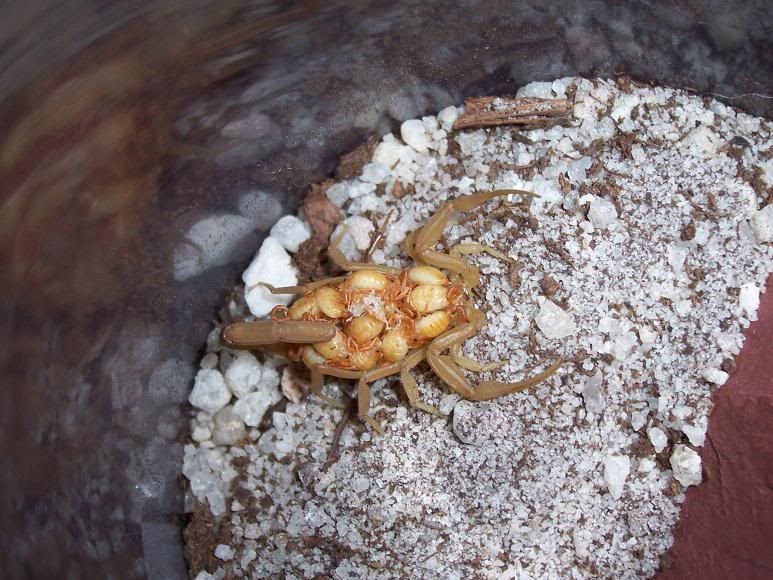 i'm going to be up to my eyeballs in babies!!!