Hi I have a
Brachypelma vagans "Wuzzy"
about 7-8 years ago I raised from a sling.
Just yesterday I found it was molting. It might have started over the weekend but I don't know exactly because I keep it at work. It was in this position yesterday too. I poked it carefully today with a small brush and there was no response or movement. What should I do?
In photo, old exoskeleton is to the left side and touching ground. Wuzzy has emerged partially, with her head and legs free but thorax still not done I think.
Thank you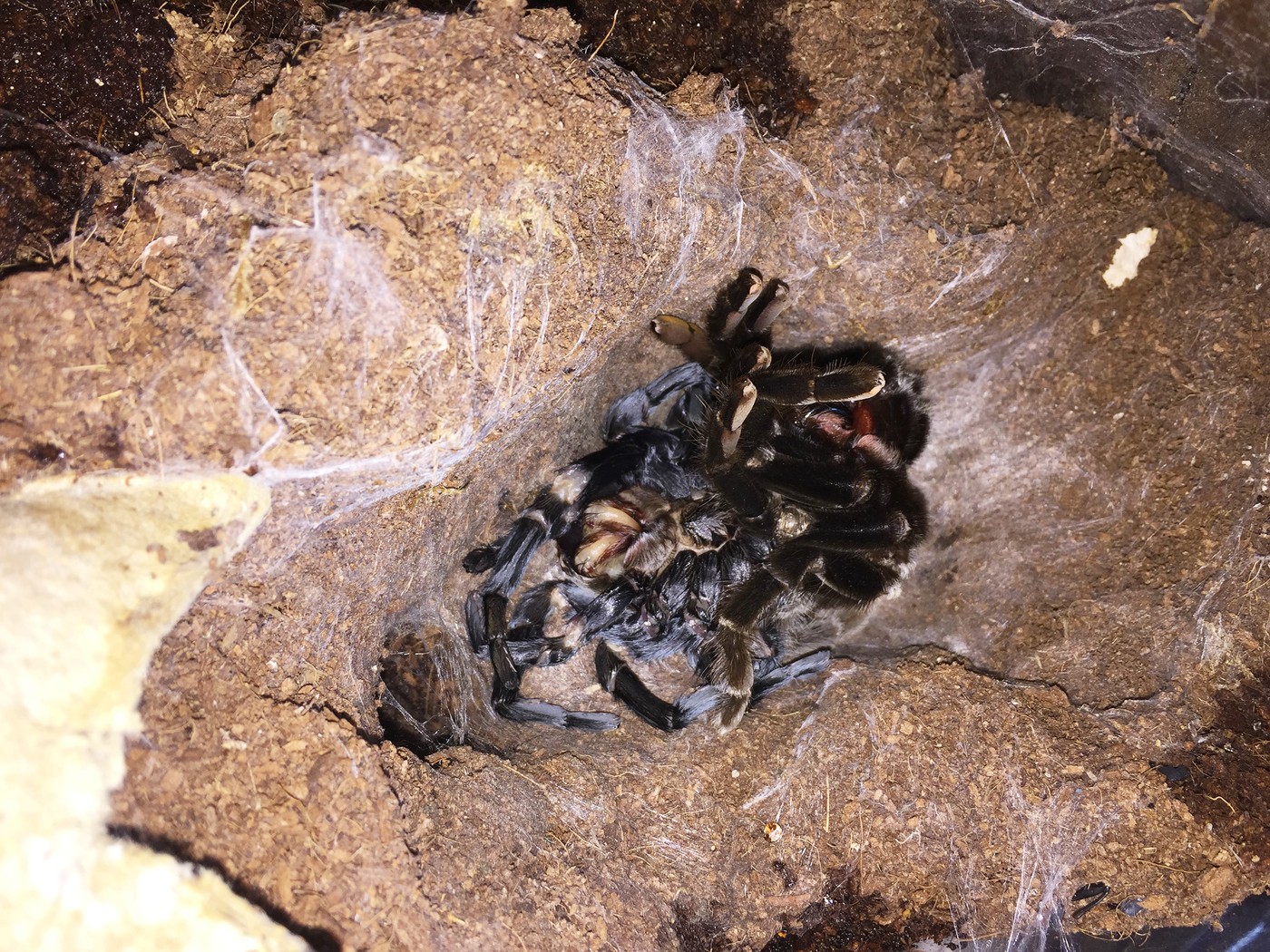 Last edited: