So my A. metallica sling molted last weekend, and I took some pictures while it was out looking for food the other day. And then I got inspired to make a thread!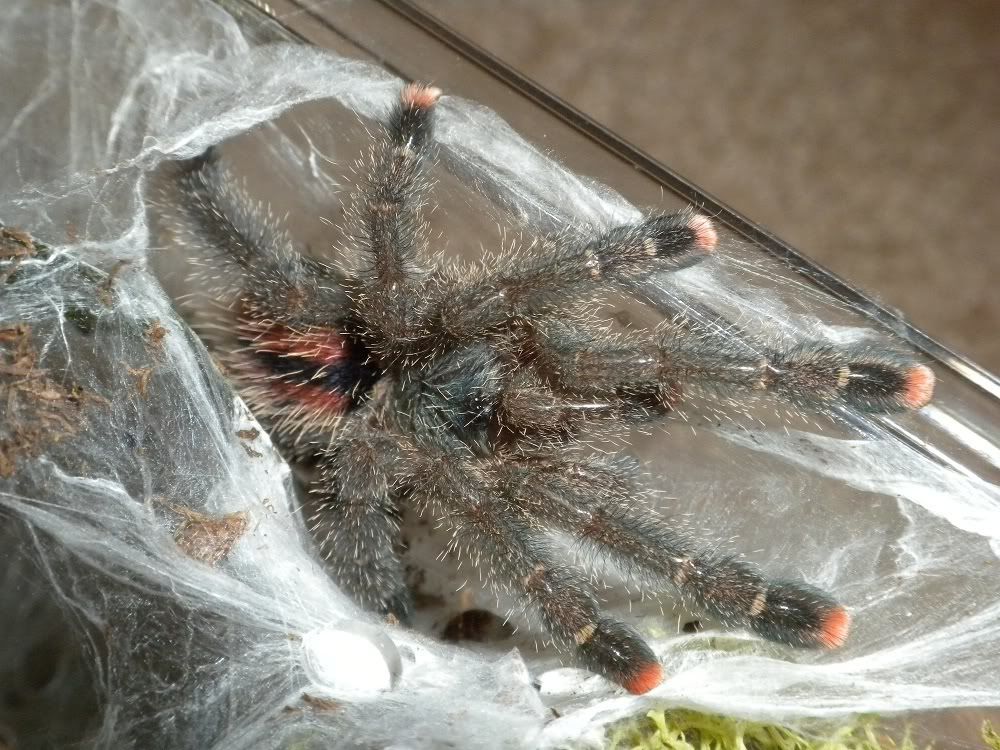 I took a short video too, while it was stuffing its face with crickets
I don't normally give two at a time but it was happy to have them. This sling is a machine!
http://www.youtube.com/watch?v=UibdJDDTL58