Joined

Jan 16, 2014
Messages

195
A while back I asked
@viper69
about inverted AMAC boxes. I decided to follow his advice
I used the top method opening for my P.metallica, when fetching a molt I accidently snapped one of her legs. So this is currently the top opening enclosure and this is horrendous. I am keeping her in this slum box until I get a full size cage from Jamies.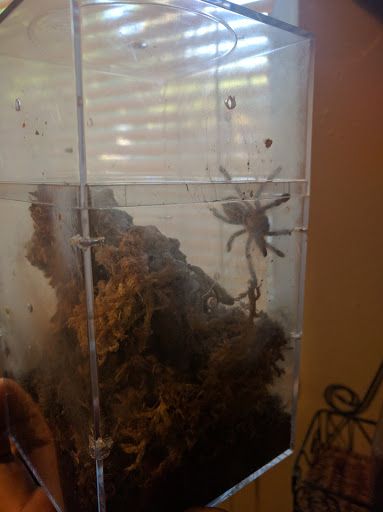 After following the advice of viper69. This is what my girl and I made together.
A.metallica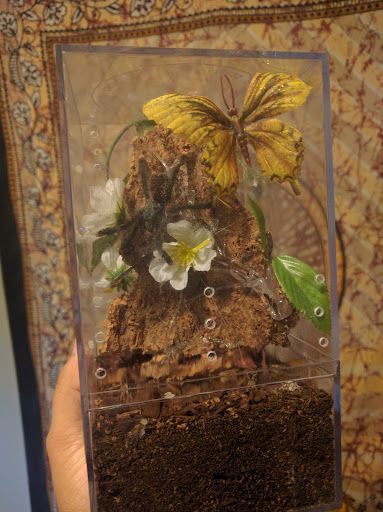 A.versicolor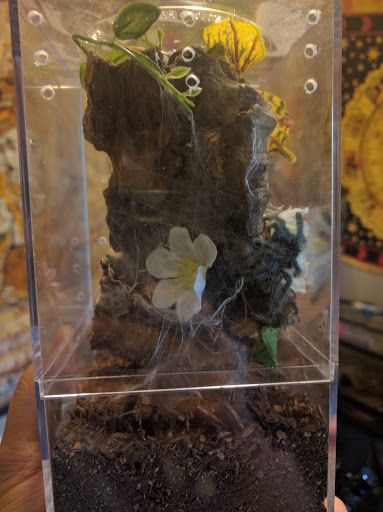 these cribs be pimpin' yo.
So I definitely recommend the inverted AMAC for your arboreal T's. It's looks pants dropping attractive, easier maintenance, safe, and while I can't speak for my T's... I assume they feel pretty fly. Also soooooper dupes fun to makes.