Joined

Jul 27, 2009
Messages

2,208
So I was cleaning out my Pamphobeteus sp. "antinous" enclosure, and while he was tubbed I gave him a thorough once over...
In addition to noticing that it was actually probably maybe a male (
what do you think?
), I also noticed he had a strange looking scopula pad on leg II on the left side.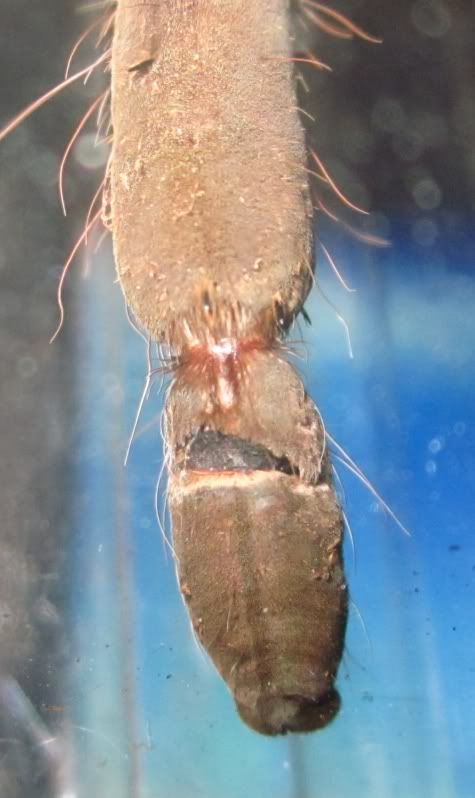 I didn't notice this before, though admittedly I never really looked since I first got him back in June so he could have had this injury all along (He is wild caught).
So to me, it almost looks like his pad had split, revealing his "new skin" underneath (
robc's penultimate blondi with the similar abdomen problem
immediately came to mind). I can see what definitely looks like an exoskeleton layer with a hair layer coming after it on the bottom edge of the "cut"....
It also might be that the scopula hair had somehow been ripped off the exo completely, and that's what I'm seeing here. Can that even happen?
Now, he's still eating, acting normally, and definitely not in premolt yet, so I'm just planning to let him be and hope a molt will fix whatever it is (without getting his leg stuck in the process!)
Have any of you encountered a similar problem, or know/have any suggestions on what this is, exactly?