Hey Everyone,
I've had this guy for a long while now... Almost a year I think. Sold to me as a "Malaysian Giant" centipede. It is not that, as it lacks the light greenish/brown body coloring, the red-tipped yellow legs, and the noticeably red head... It is around 8.5-9" and stocky. I have assumed for some time now that it is just a S. s. dehaani "yellow leg" but it has a unique body coloration. Though the pics may not show it well enough, it has a very very red tone to its body, with uniform color pretty much all the way through. I'm just wondering if someone can confirm that it's a dehaani... Or tell me it's something else... Either way, I'll be happy.
*Also, this is by far one of the craziest pedes here. Of the 30ish species I have, it is easily one of the most evil.
(Which makes it even better I think...)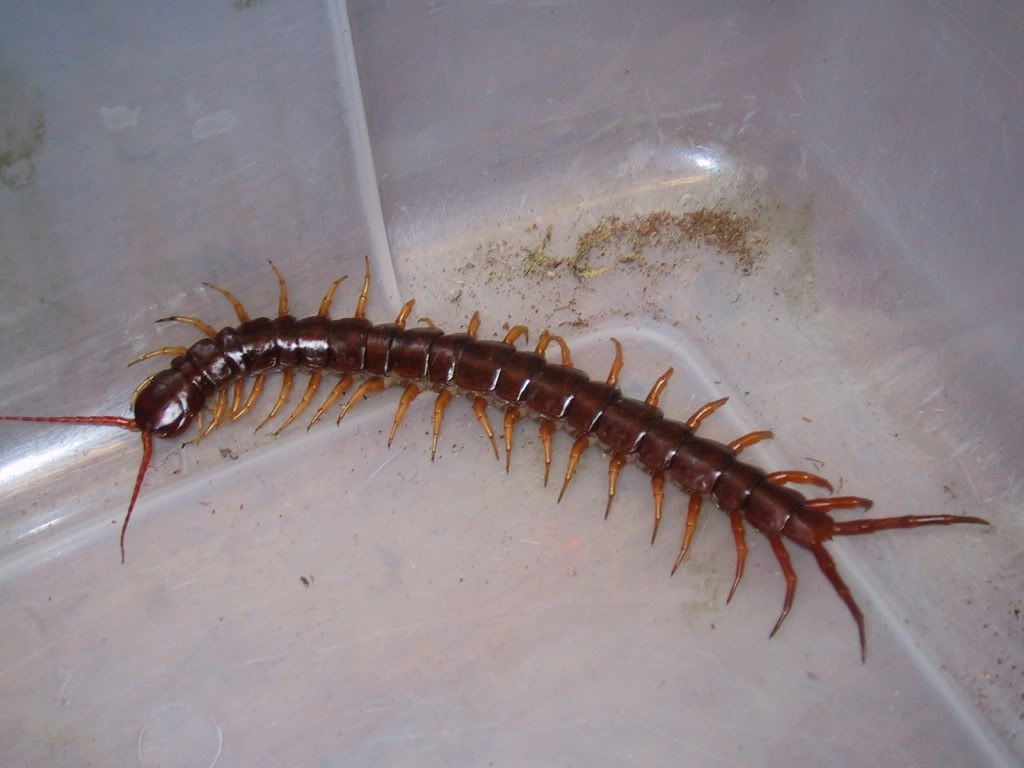 Thanks for the help!!
Evan