I know there are tons of care sheets already here, but still there are couple or so inquiries on how i keep mine. A friend suggested to post it here.
So here goes.
Temperature: Average 29-32C at day and 27-28 at night.
Humidity: 50-60%
Basically i use coco husk or coco dust for substrate and misting 2x a week. Remember not to mist directly at the scorpion.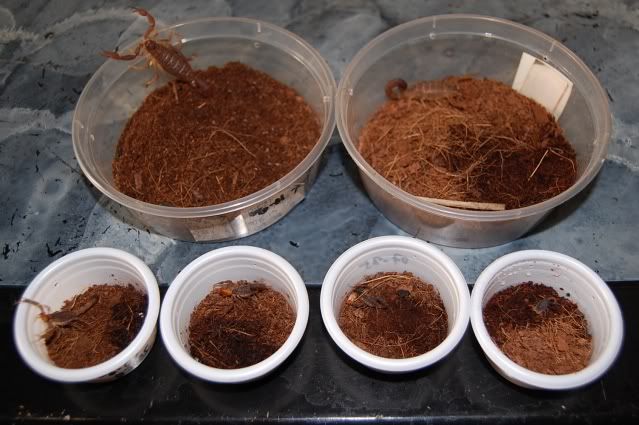 I also feed them 2x a week. Hottentotta hottentotta are very aggressive scorpion. The venom level is a 3-3.5 out of 5 and able to take down bigger prey.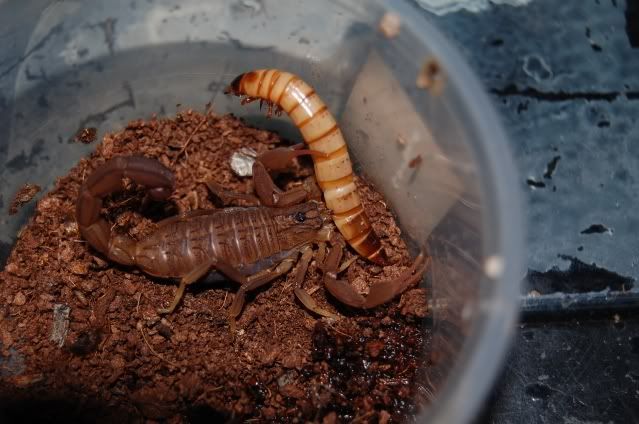 Hottentotta hottentotta are parthenogenetic. That means that a female of this species can produce off springs without ever mating with a male. Gestastion period every 3-4 months.
I started with one female and ended up with more then i can handle. So better think about taking of more 1-2, cause when they start popping there's no stopping them:razz: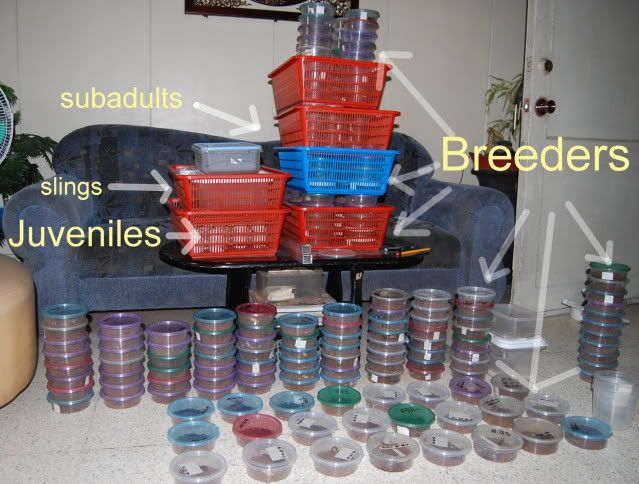 Now i keep in smaller container to save some space.
And kept some early instars in a communal setup.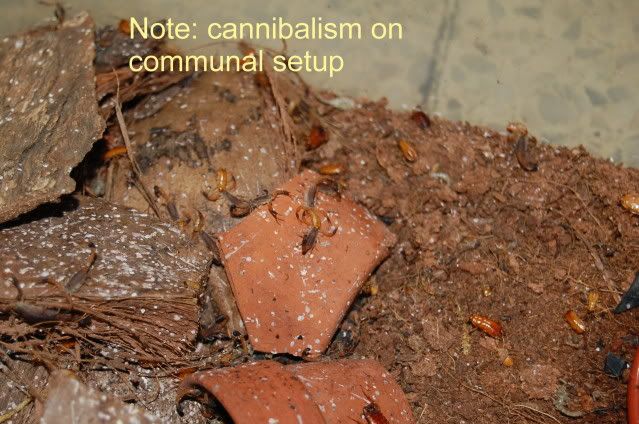 Here's some of the new batch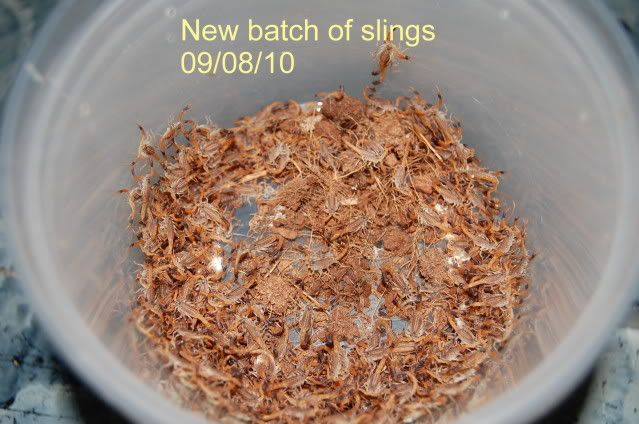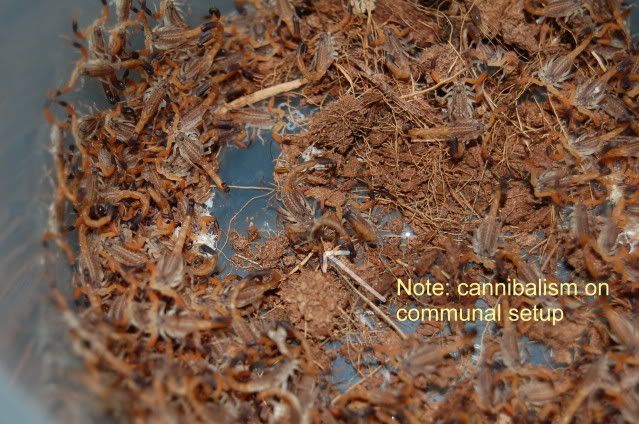 Hope these help.
Thanks!