Joined

Apr 26, 2017
Messages

0
Dear hobbyst's in the beginning - sorry if my English ain't too acurate it's not my primary language so sorry in advance.
My big concern lately is my newest addition H. pulchripes sling. I have it for 3-4 days and it's not eating. Well I'm in the hobby for about 10 years so normally I can recognize pre-molt and healthy admin etc. This time im really not sure, me and my friend bought slings from one dealer and his specimen is eating normally what made me nervous about mine. It's normal that spiderlings molt in different times and one grow faster when other don't I'm just bit worried and wanted to hear what You thin dear friends hobbyst's:
So about sling : his lifestage - 1st molt, humidity about 60-70% and temperature is about 27 Celsius (low 80 Fahrenheit) during day and 21 Celsius (low 70 Fahrenheit) during night.
I know the old world T's don't have very "plump" admin before molt but with this little "jewel" I rather ask anyone who may have more experience with this species - sorry for the quality of photo's but it's most i can take from my antic camera.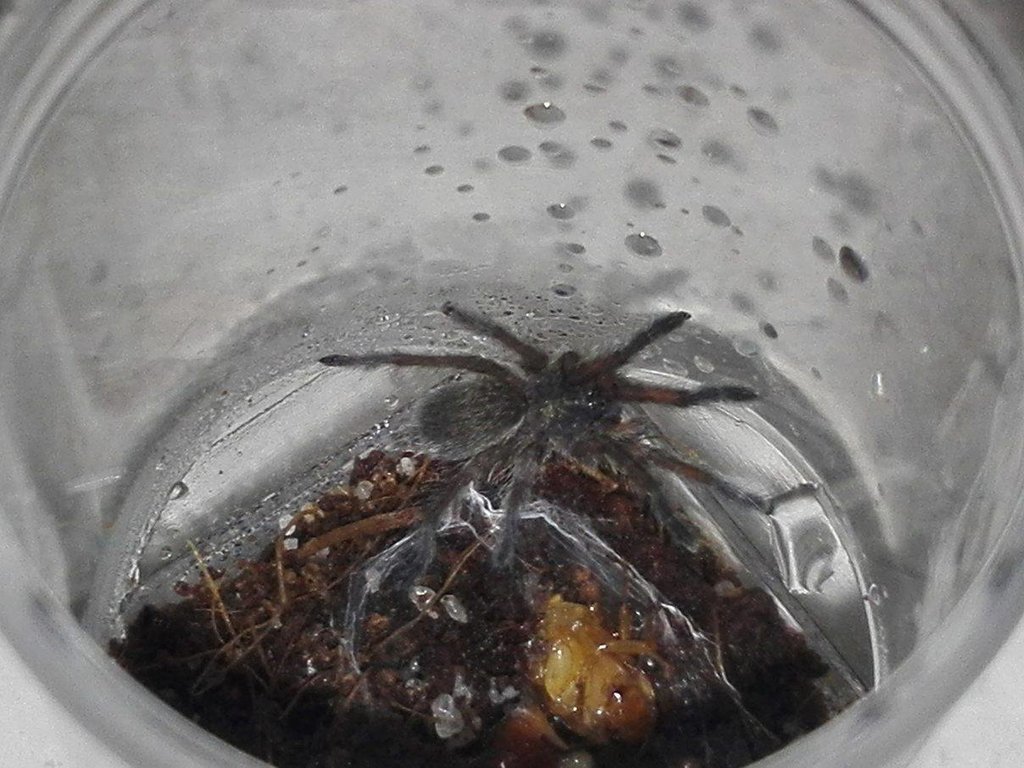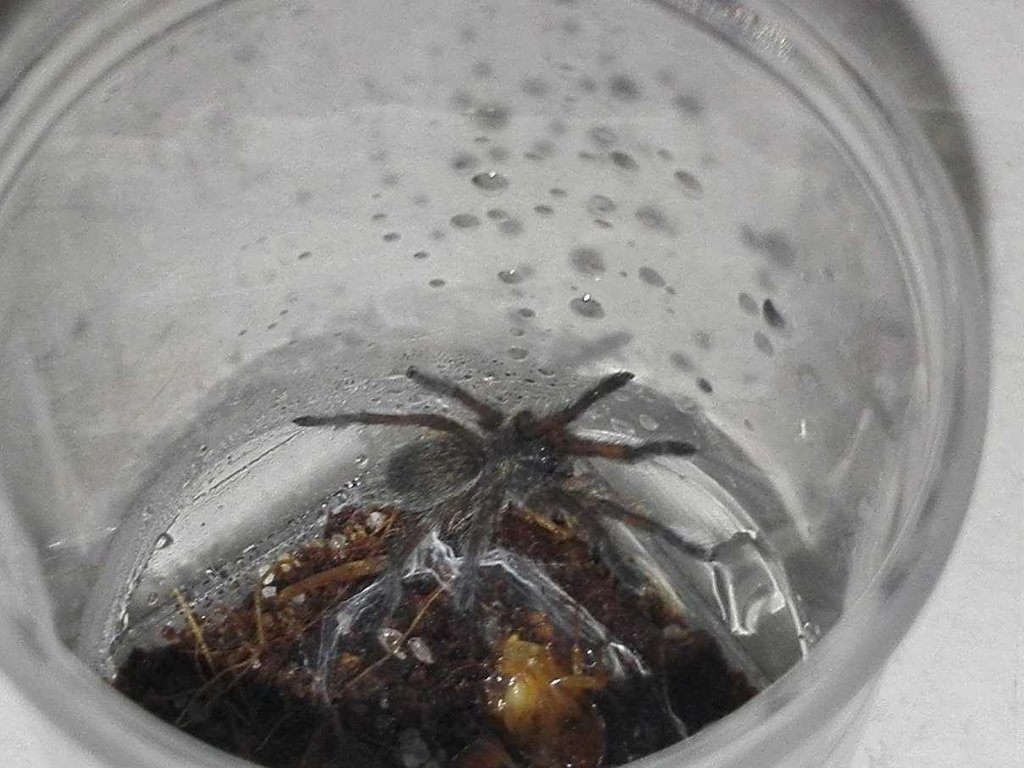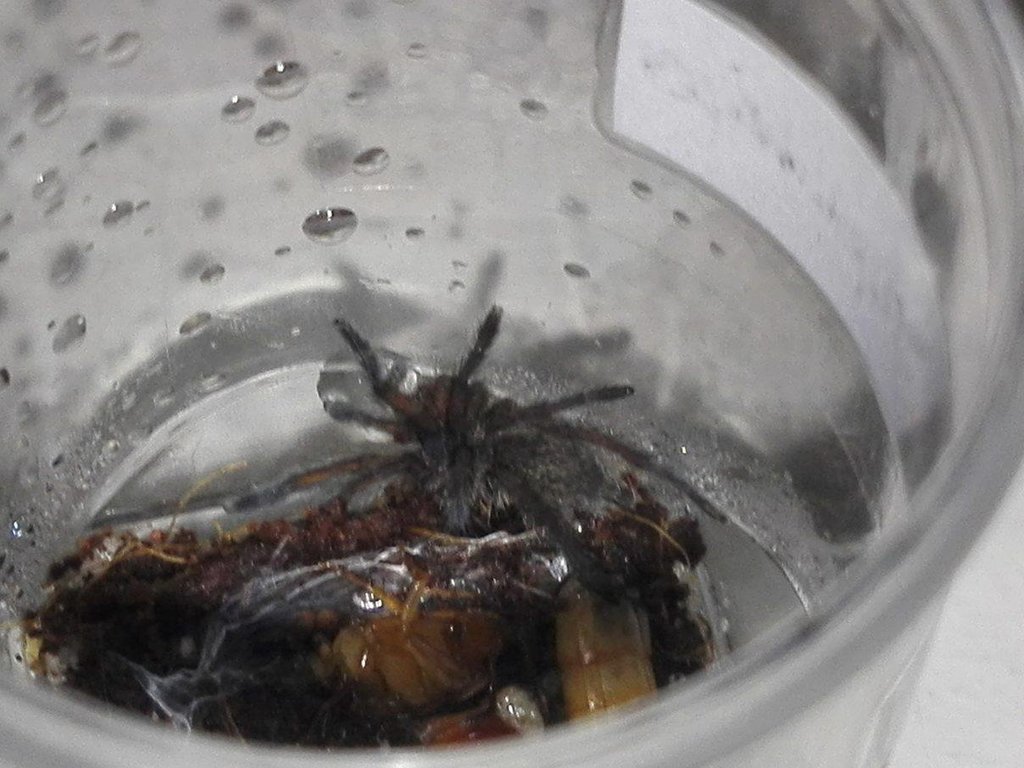 The "thing" on the photo near the T is sliced mealworm and a bit of lateralis wich i gave him\her right before making those pictures. I will take it out in the morning if she won't eat it again.
Thanks in advance for any help or for just calming me down.