Joined

Jul 31, 2006
Messages

838
I mentioned in a previous thread that I have a new Veiled Cham rescue kid with severe MBD issues... he's on liquid calcium 2x a day, probably for the rest of his life.. and I'm doing all I can to possibly reverse any of the damage ...specifically, prevent any further damage.
We've been taking advantage of the mild temps here and the nice sunshine that my front porch and yard gets, for the early part of the day. I hope the natural sunlight, along with his bulbs, are benefiting him.
Where's the Happy Hippy?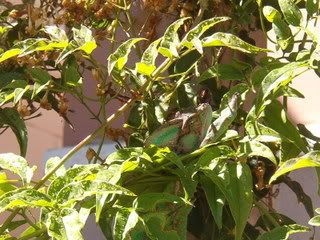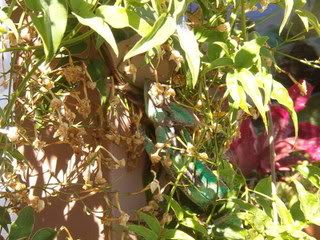 He likes to hang out in the freshly watered Jasmine vines. He's allowed free range for an hour or so, then goes back in his screen for hunting. He's supervised the entire time he's free.