Joined

Feb 27, 2010
Messages

31
i've got a H incei sling that's in bad shape.
first i thought it was just a simple case of dehydration, but after i took a few macro shots, this guy seems to be in really bad shape.
missing a leg, and the ones it does have are bent at odd angles.
it is mobile, and has eaten twice in the 2 weeks i've had it but i'm concerned.
you'll see that it's fangs are also fully out - i have not seen it retract them.
Temps at about 84F/ 29C
substrate is moist, not wet
humidity is at about 80%
any suggestions?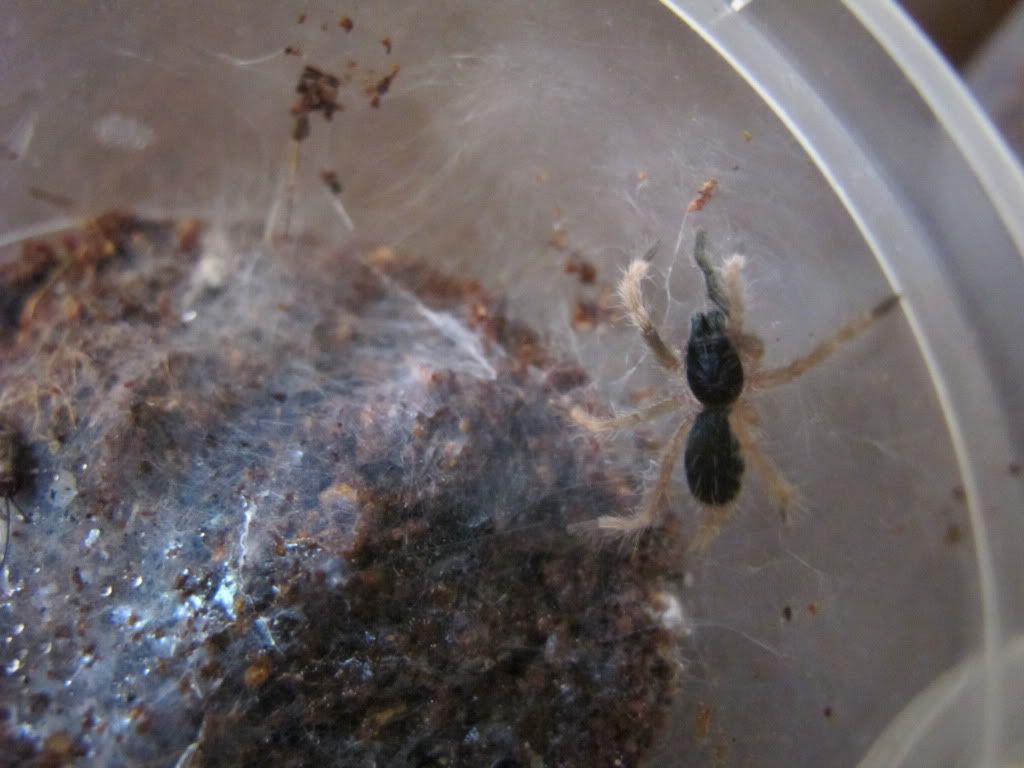 cheers
Last edited: