I got a breeding pair from G. Carnell (George) last Feb '07. The female was supposed to be gravid. This is the most beautiful heterometrus in my collection.
See related posts:
http://www.arachnoboards.com/ab/showthread.php?t=86619
http://www.arachnoboards.com/ab/showpost.php?p=750970&postcount=2202
Mated 09/18/06 Photo by G. Carnell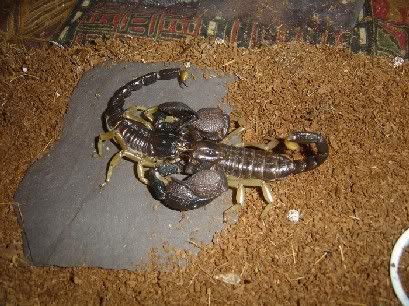 Female last Feb.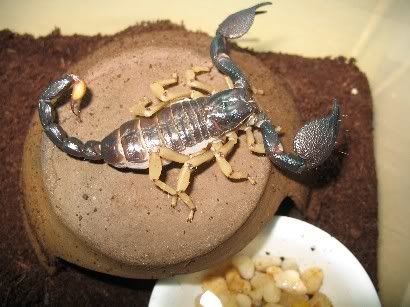 SUCCESS!!! Credit goes to George for a job well done.:clap:
Picture last 06/24/07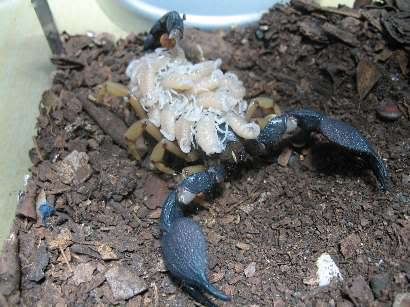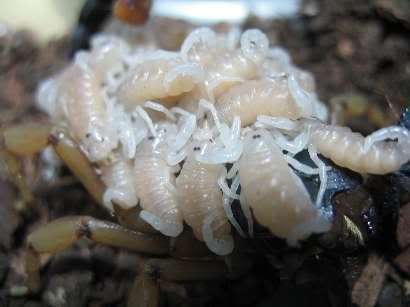 The scorplings molted to 2I last 06/30/07
exuvium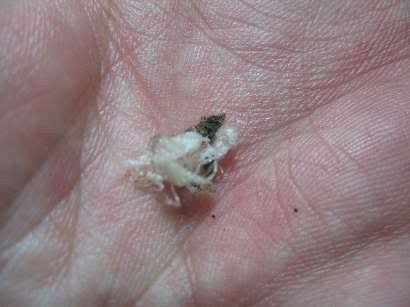 They left their mom's back the following day 07/01/07. So I took out the mom and gathered her babies.
Mom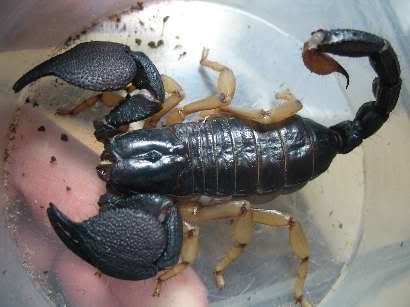 Babies! Total of 19.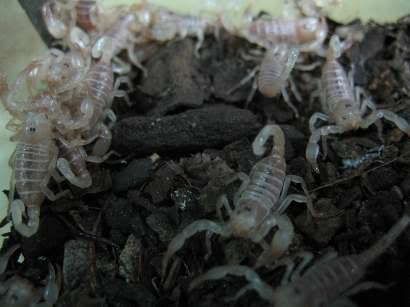 They already ate pre-killed crickets and are very active.
Here's the little bugger.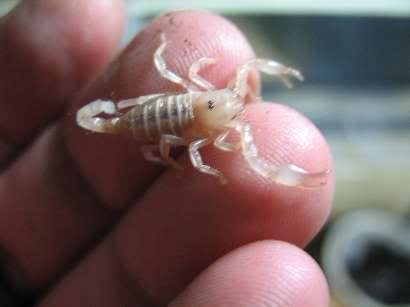 I'm not risking cannibalism so I am separating them into individual containers soon.
Picture taken today 07/02/07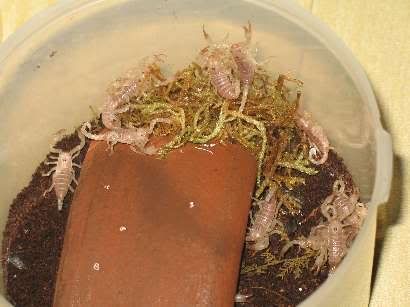 I will continue this thread to monitor their growth. I will post pictures for every successful molt.