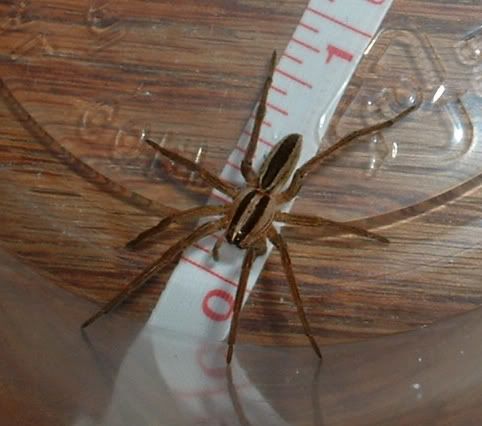 I found one of these at the train station today. She was a little stressed, but grass spiders probably shouldn't be on train station benches. I relocated her to some grass.
She was incredibly fast, and quite aggressive (I don't think she bit me but the assumed the threat posture on many occasions). What confused me though is that at one point she started jumping, and running sideways?
Are there any crab spiders that can be confused with grass spiders?
Agelenopsis spp.