Joined

Sep 25, 2009
Messages

160
On Sunday I spent a couple hours at the spot in NJ where I collected h. carolinensis. I saw lots of pencil sized holes in the sand, but I was hoping to find some turreted hogna burrows. No such luck, but I did spot this on the side of the road/trail I was walking along: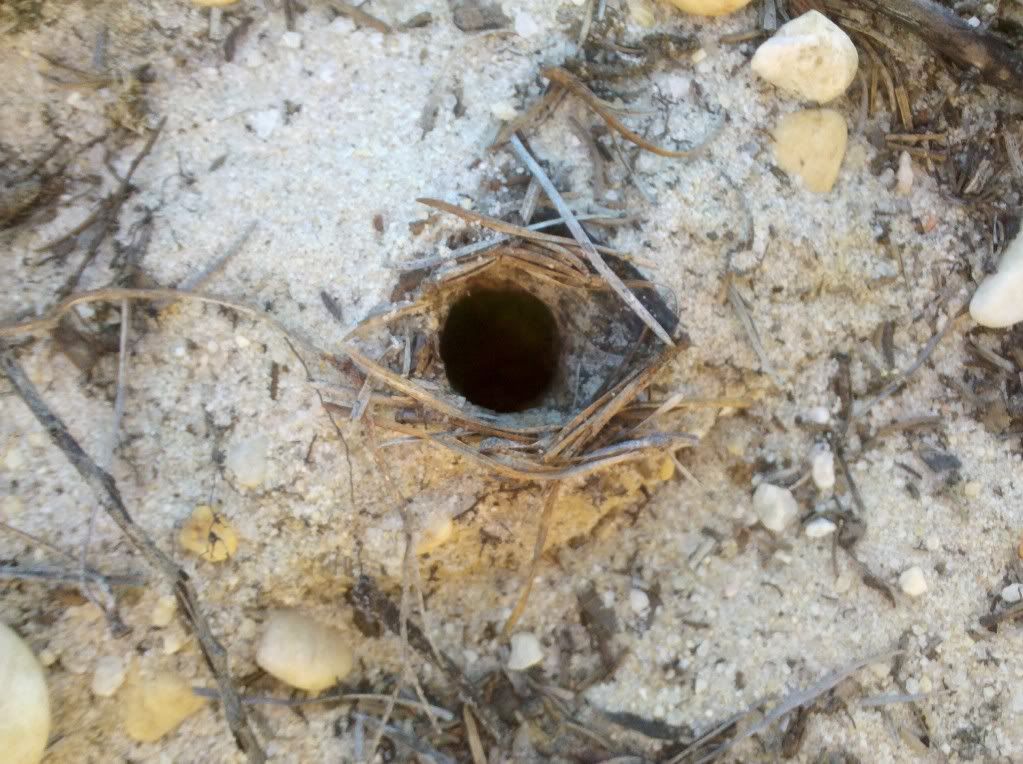 I thought it was a carolina burrow at first, but this is the first large burrow I've seen in person, so I wasn't positive.
I probed the burrow with a long thin piece of grass for a little while. My first glimpse of the spider was a quick peek at its legs. After some persistence, it finally popped out, legs raised, with its face covered in dirt! It was quite the spectacle. She kept up the defensive behavior until I finally got her into a vial. No measurements yet, but I'd say it's like a stockier h. helluo.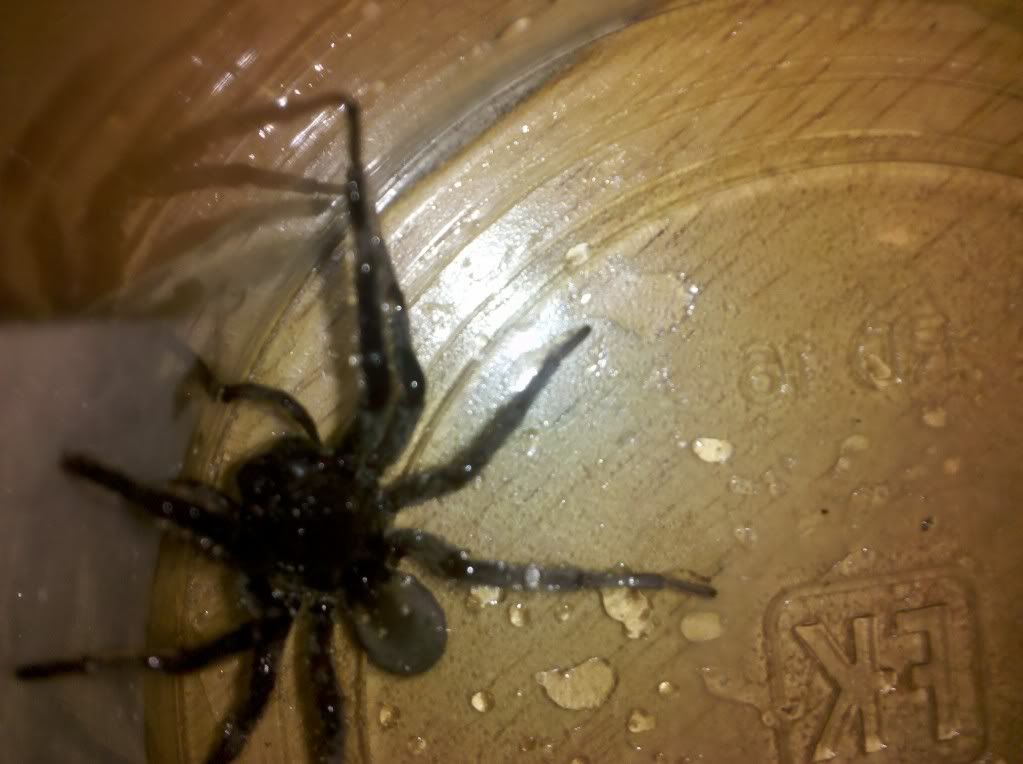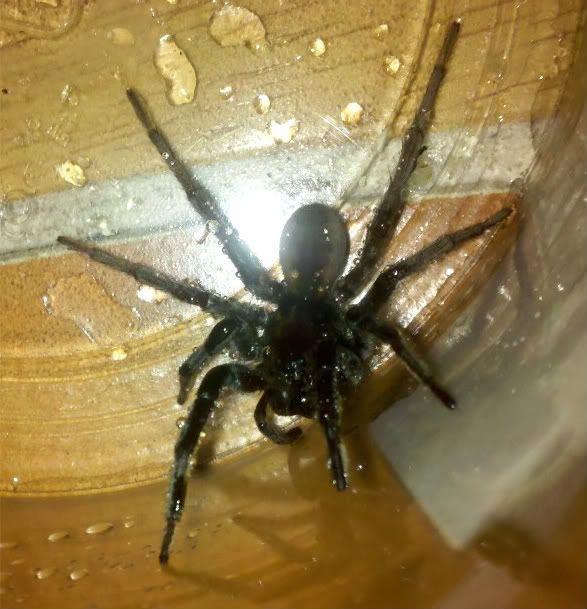 Apologies for the camera phone pictures. I'll get better ones when I'm able. Her throax is very stocky and a bit rounded. The chelicerae are very big, as is the whole "face". I was on bugguide a bit,and geolycosa looks like a match. Any thoughts?