Joined

Jul 31, 2006
Messages

838
I've decided to "cool" my girls early this season and put some more weight on. I haven't made a "smoothie" for the gang in awhile (usually just mash up whatever's handy, supp it up and add it to the SuperFoods). Well, you can't make Gecko Gourmet without a little help, y'know. I mean, it's time consuming to pick the best fruit and peel, slice, dice, etc. ..
So, Miss Lucille was my little helper today..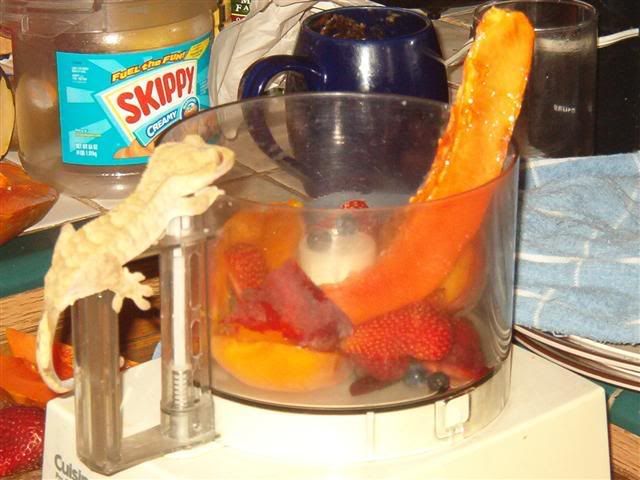 "Looking good, but we need MORE... "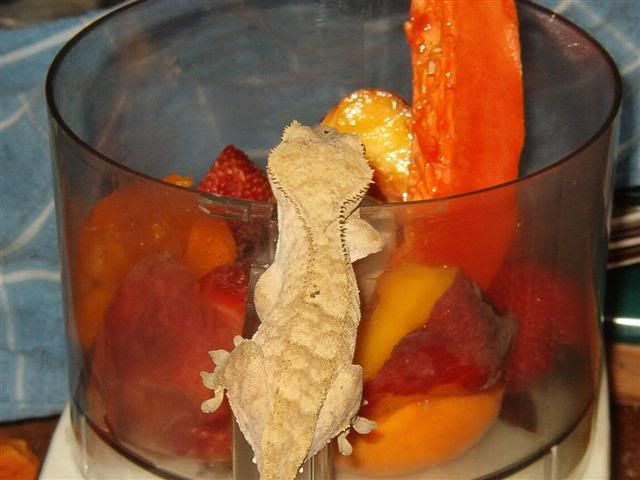 "Mmmmm.. smell the aroma! ...we're gettin' there."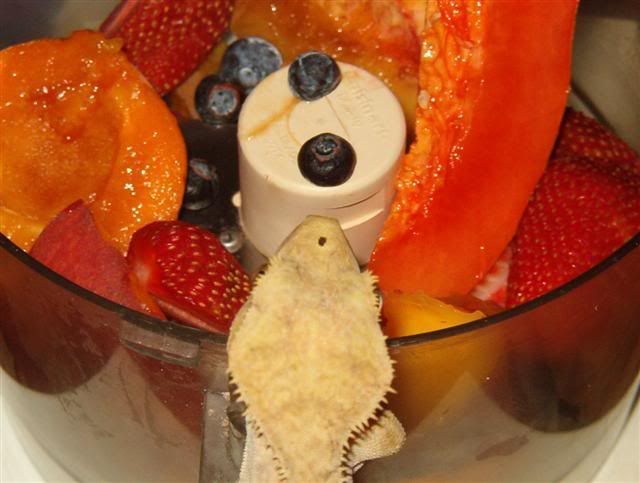 "Are those blueberries just for me?"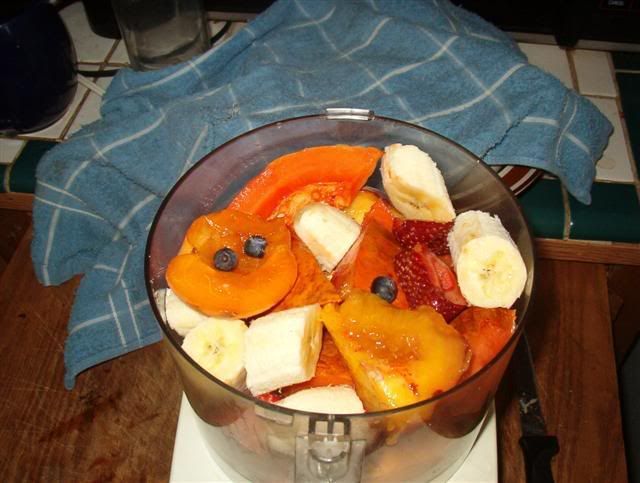 Just before I hit the 'pulse' button.. had to get Lucille back cuz we don't like gecko toes in our fruit smoothies