Well i had nothing to do, so i blew the dust off my old microscope and took out the digital camra and this is what i ended up with
this is a Pedipalp of a 1" lasiodora parahybana sling, Notice the claw, Most likely for digging, or maybe holding prey.
this is the metatarsus of the first leg beside the pedipalp. Notice the huge claw(s) there looks to be 2.
this this the Pedipalp of a 1" OBT notice there is no claw, i looked at 2 seperate molts from 2 differnt spiders and found no claw on either Pedipalp.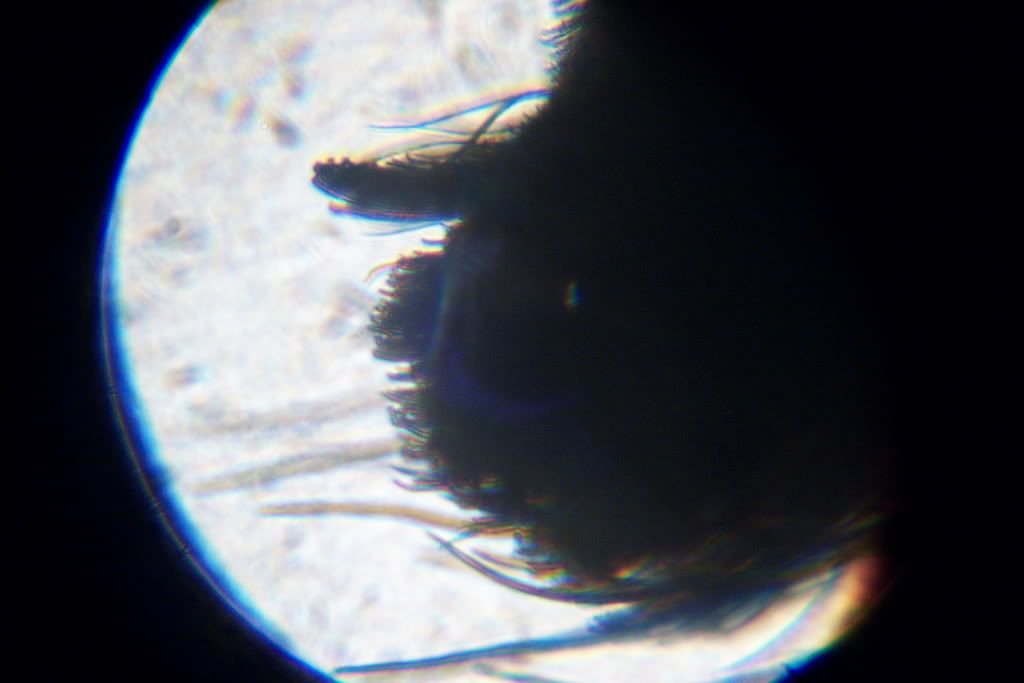 This is the Metatarsus of the leg right beside the pedipalp, the claw looks worn/broken. The other Claws on the Metatarsus of the other legs seems to have the same wear and tear.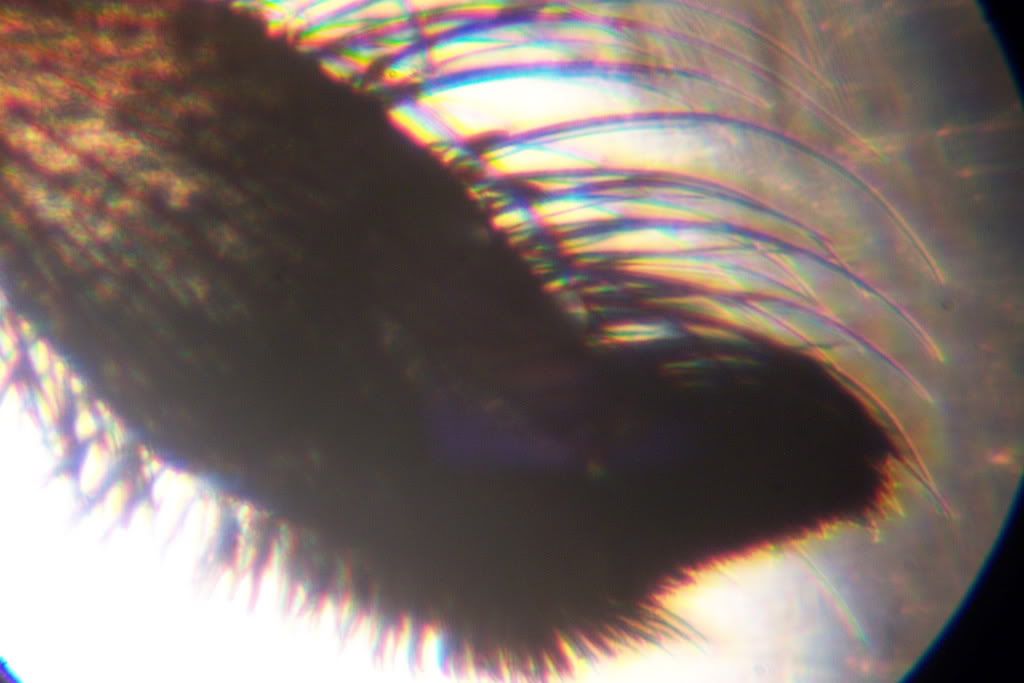 This is the Pedipalp of a 1" A. Avic, Notice there is no claw, but its a cute lil foot! Lol
this is the metatarsus of the fist leg beside the Pedipalp, i couldt see a claw here either so i took a closer look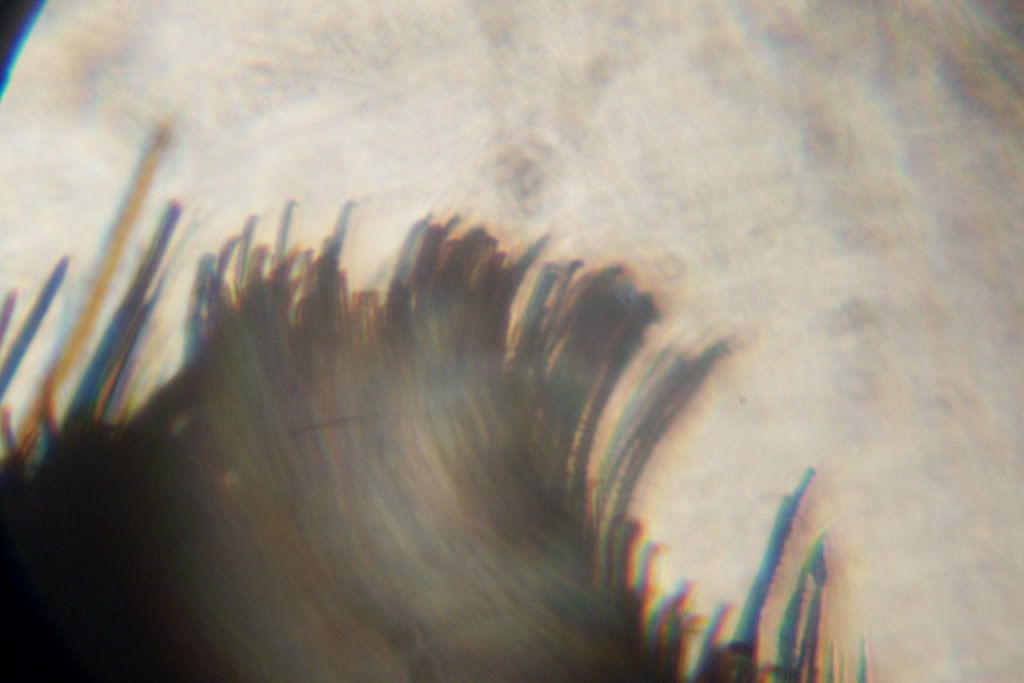 this was my closer look, there is no claw retracted, i used a needle to move the metatarsus to try and produce a claw with no luck but what i did see was thousands of tiny hook shaped hairs. I Also looked at the other leg on the other side and the same thing.
iam not en expert, i took these pics for you to enjoy and look at. I used a 15 year old microscope so there not the greatest, but what i found was not what i expected, tell me what you think and ill work on better pics or what youd like to see.
well maybe ;P