Joined

Feb 2, 2008
Messages

789
I'll post some pics of my last field trip that I've made with a friend. The area was picked specifically to look up
Theraphosa blondi
, a species that I always wanted to see in the wild. Years of reading about FG made me have great expectations, which I must say most were fulfilled in this trip. FG is an amazing country and I've never seen anything like it. I look forward to my next visit there. The area of Brazil I went is also a very interesting area; unfortunately I had very few days to explore Brazil, which lead to explore less pristine areas. But it was also a great experience. The trip was for almost 1 month and went great. We met very good people, which made the trip better than expected in many aspects.
My intention is to write about the trip and publish it in a spider magazine. I also want to make a special writing about my
Theraphosa blondi
notes...which I think would be interesting for those that want to know about this sp. and breed them in captivity.
A special thanks goes to Martin Gamache (Tarcan), who helped me make this trip possible with his great advice.
I hope you enjoy the pics. I don't have much time to add info about the pics...but feel free to ask me and I'll answer what I can.
Some interesting amphibians...
The gorgeous
Dendrobates tinctorius
, one of the animals I wanted to get pictures the most. It was very hard thing to achieve!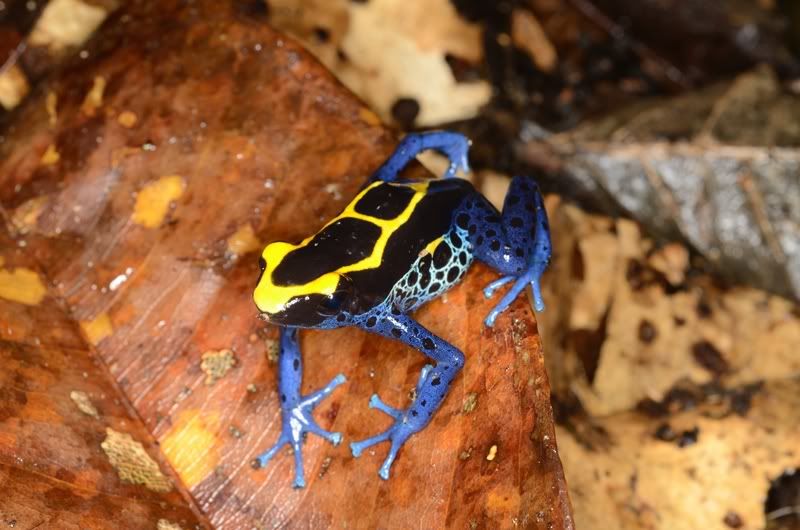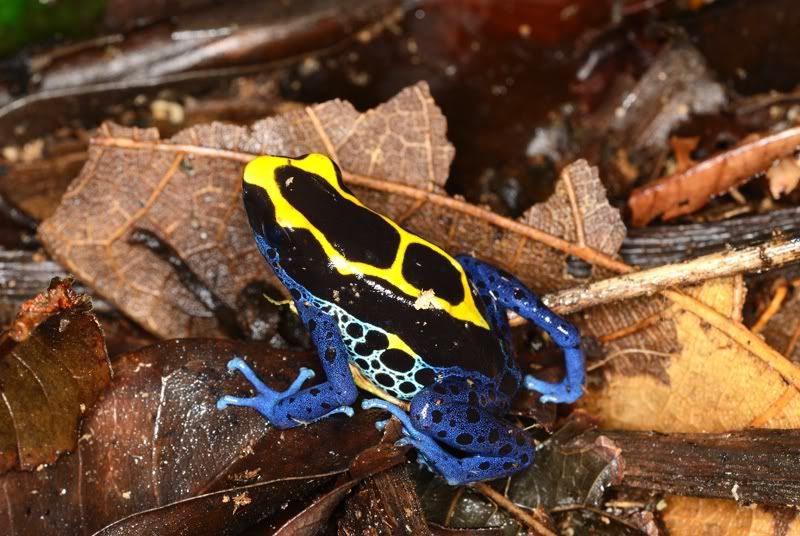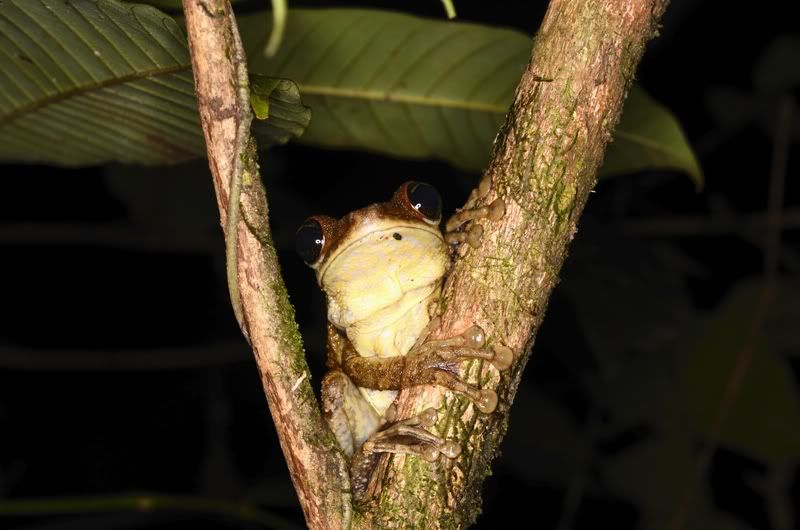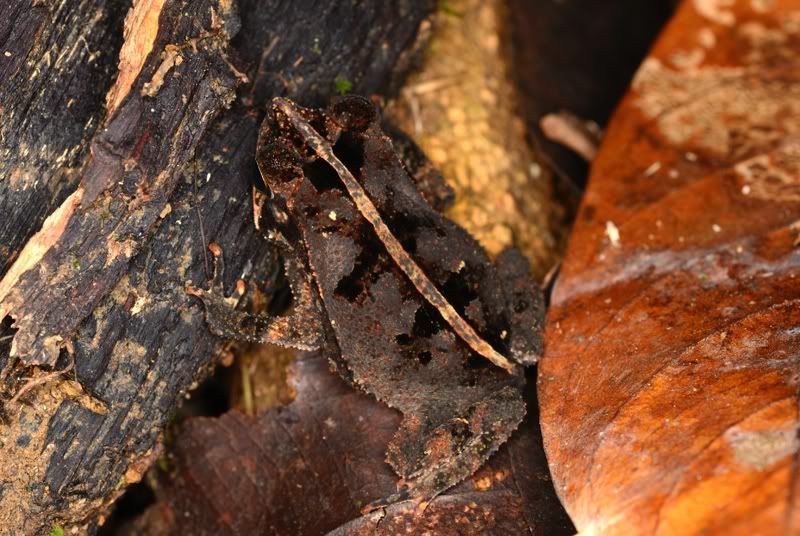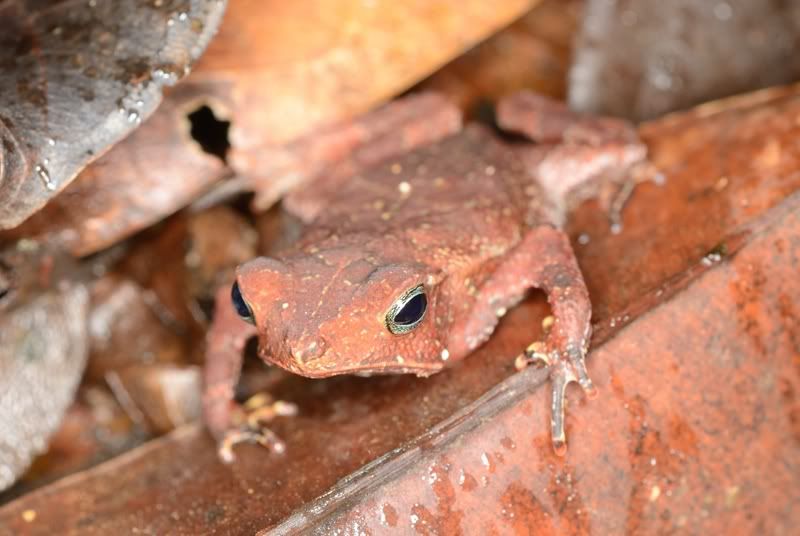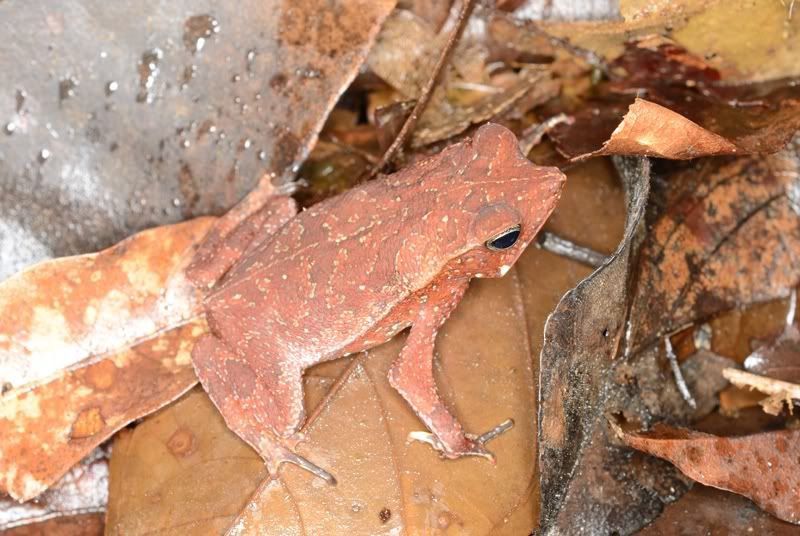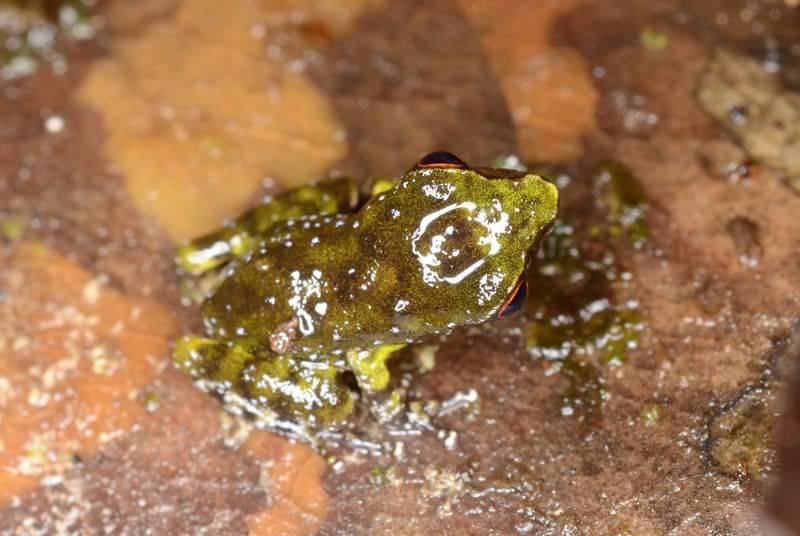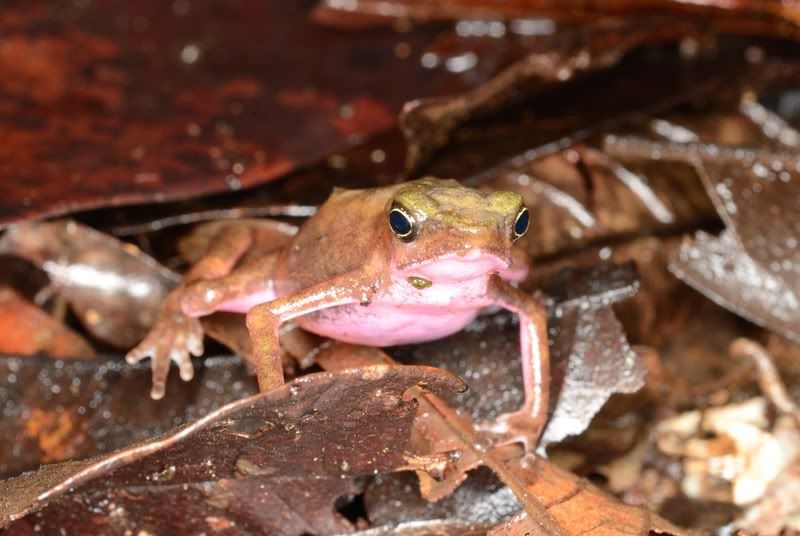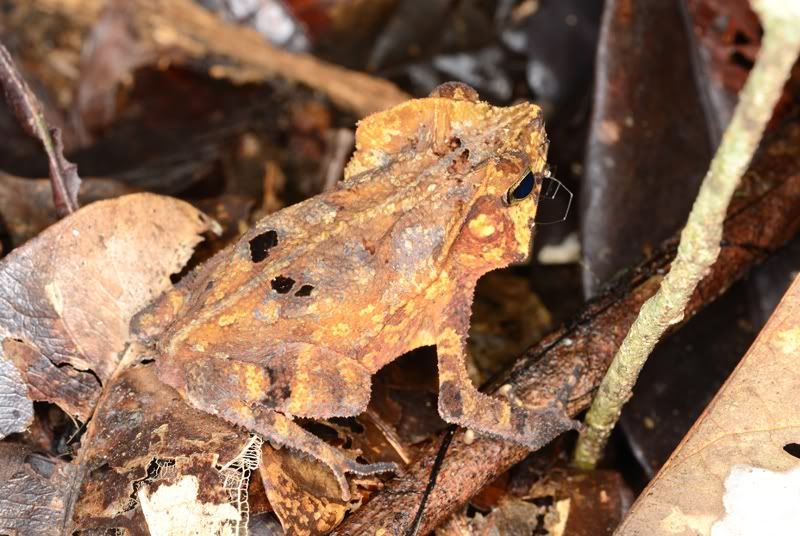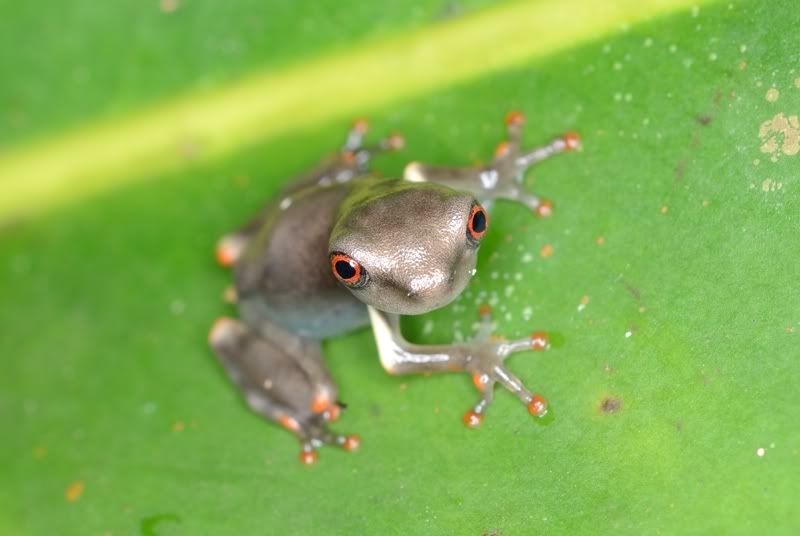 some birds...(I have very few birds and mammals shots, they seem to be really hard to catch a pic of those in FG...)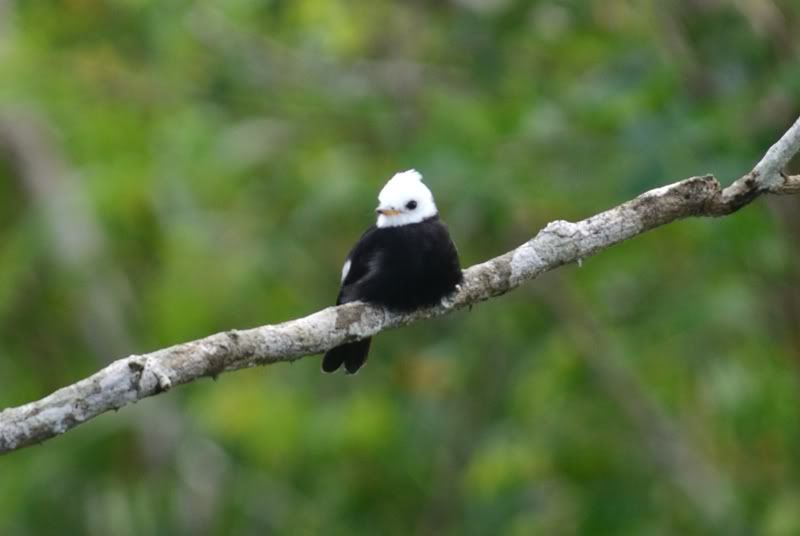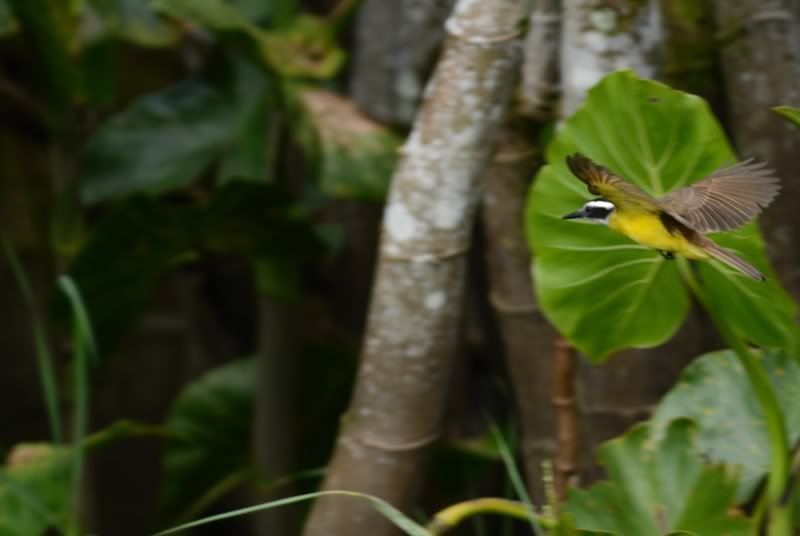 butterflies...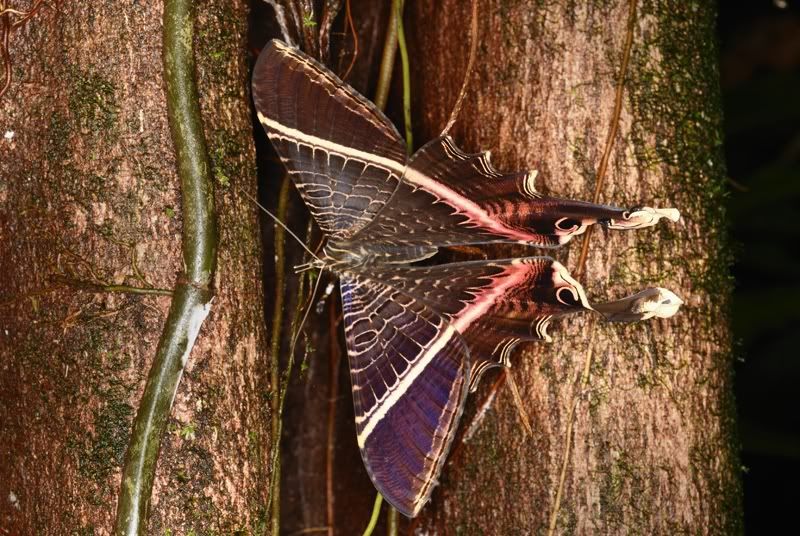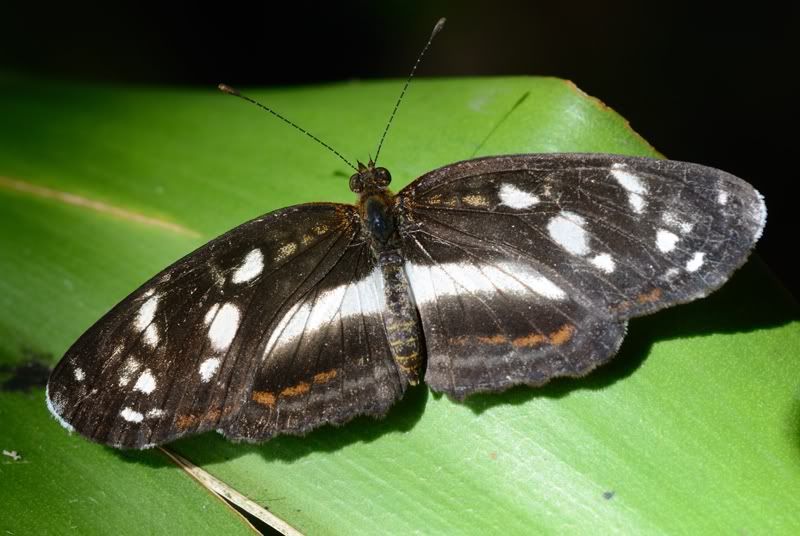 ok....spiders!
nice
Phoneutria
...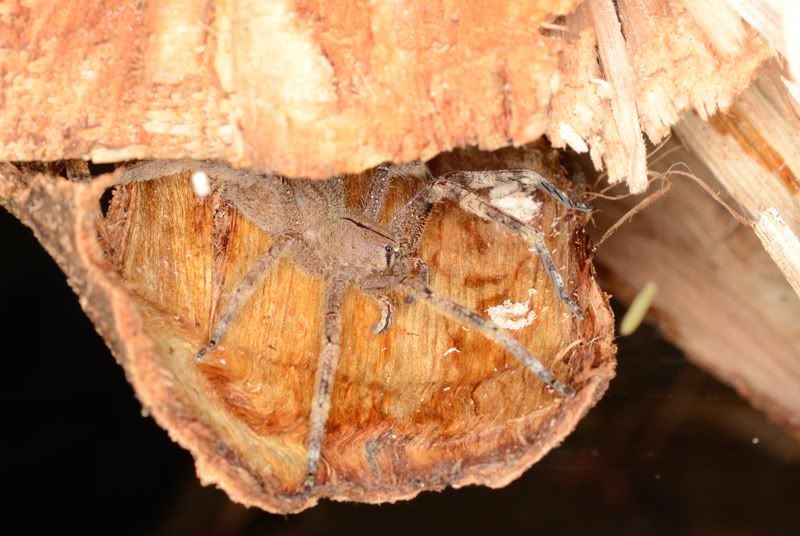 Avicularia
sp. from Amapá. Truly stunning tarantula.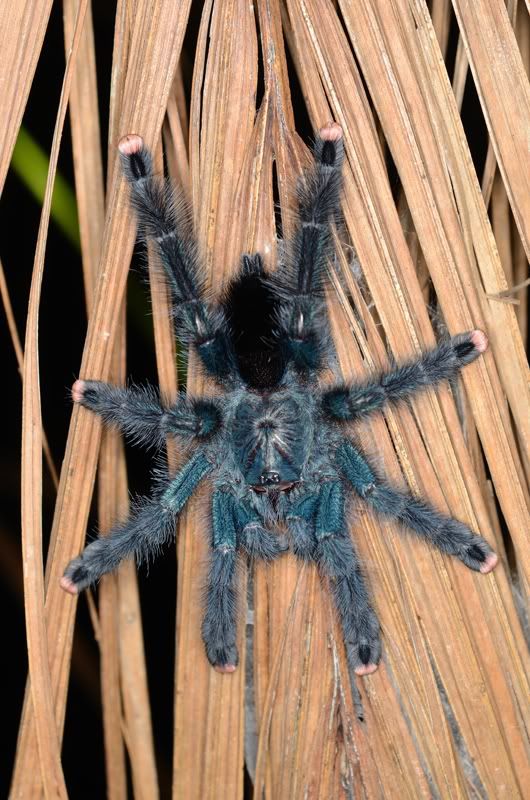 Tapinauchenius
sp. from Amapá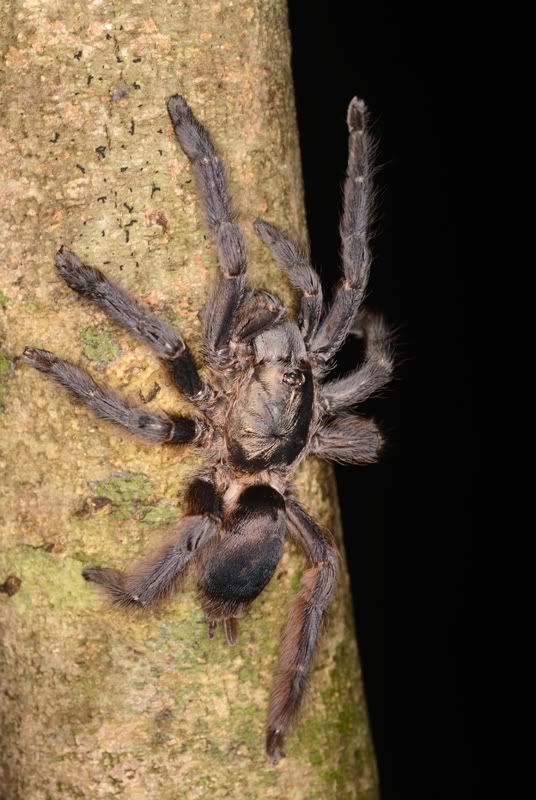 Lycosidae...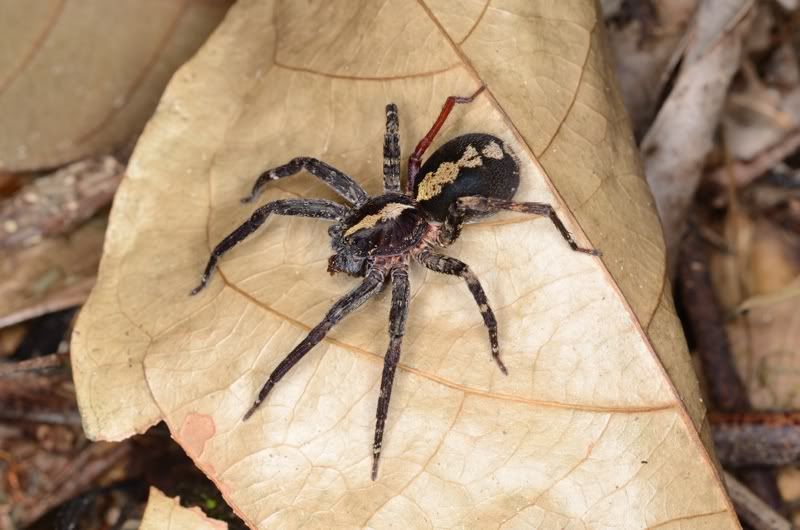 Salticidae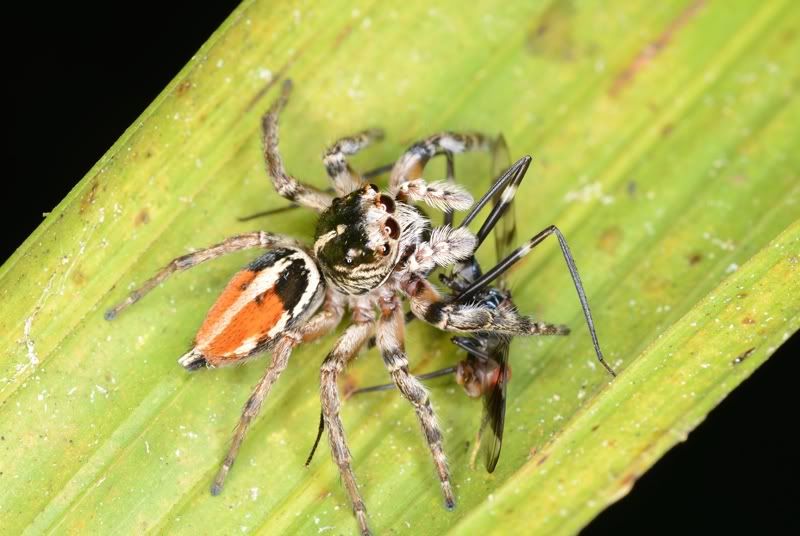 Ephebopus cyanognathus
juvenile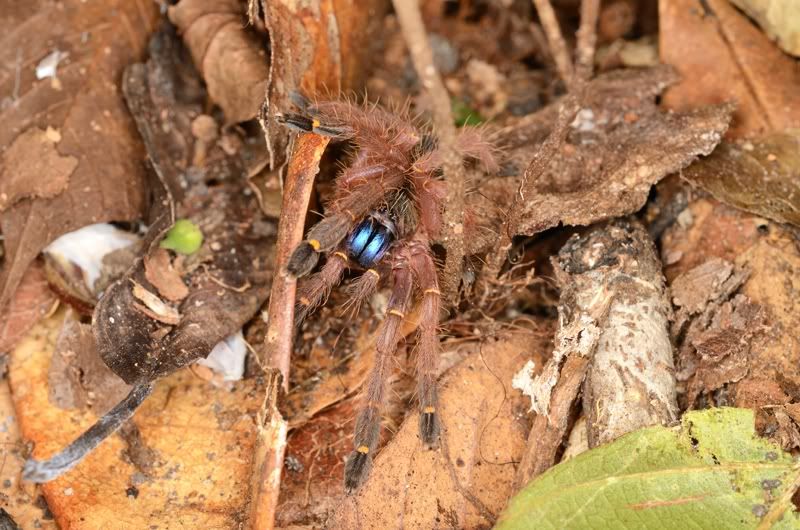 Ephebopus rufescens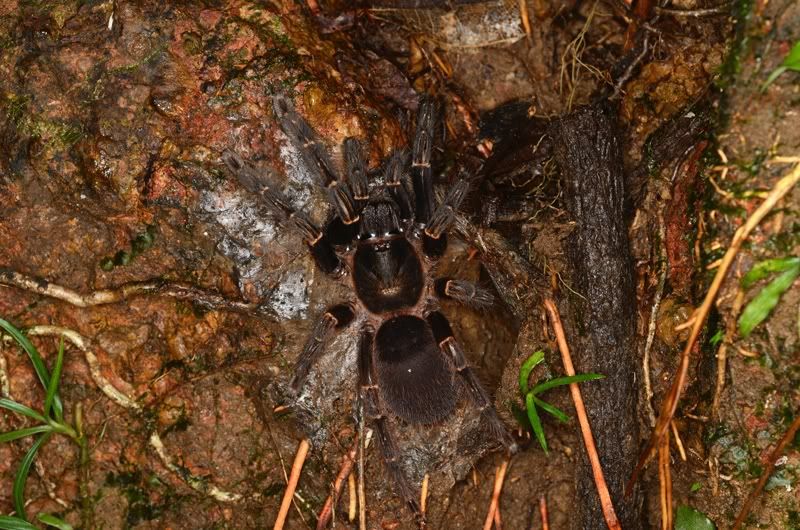 Theraphosa blondi
(adult female)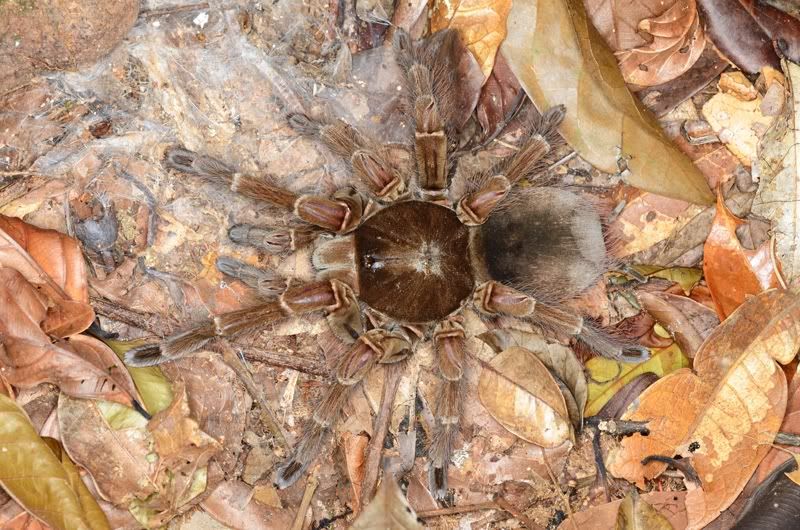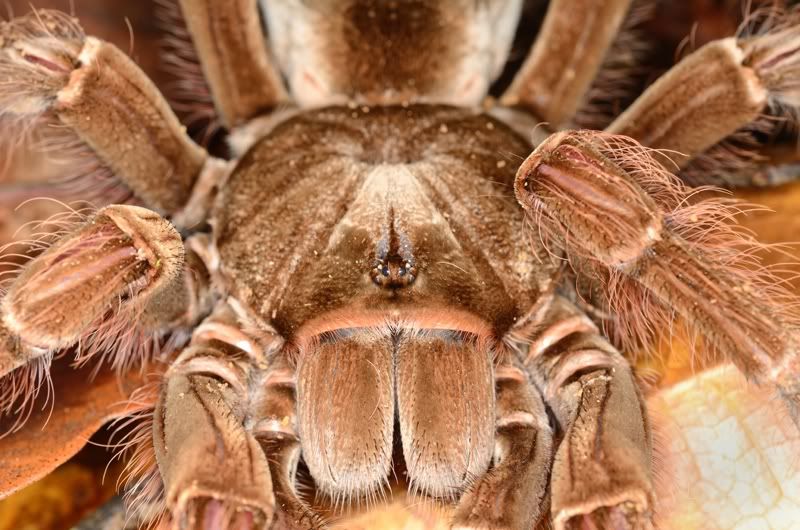 Theraphosa blondi
(adult female)
Theraphosa blondi
(adult male)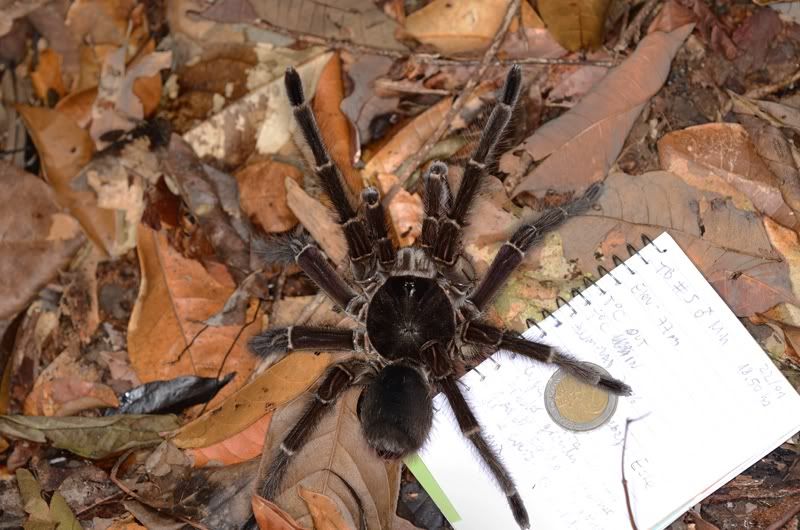 Theraphosa blondi
small juvenile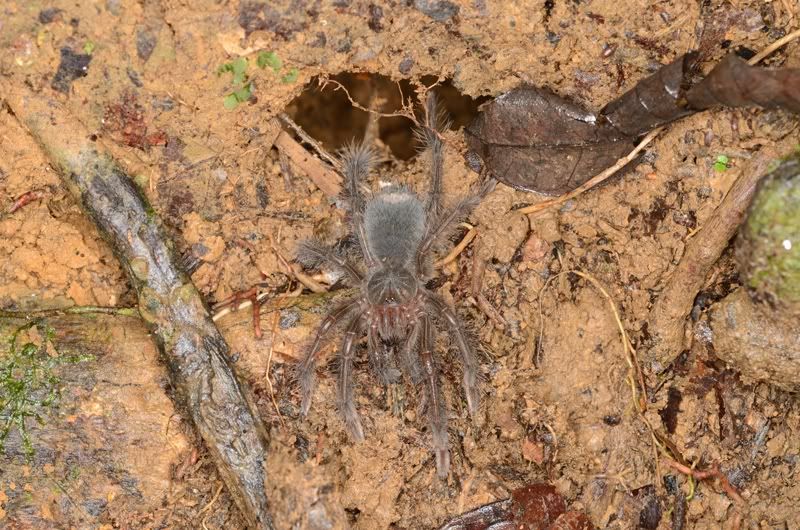 Another Mygalomorph, possibly Nemesid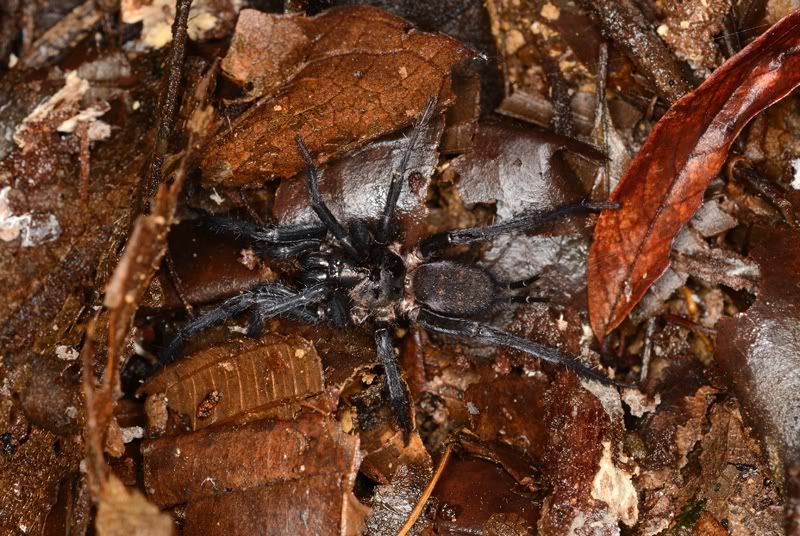 T. blondi
habitat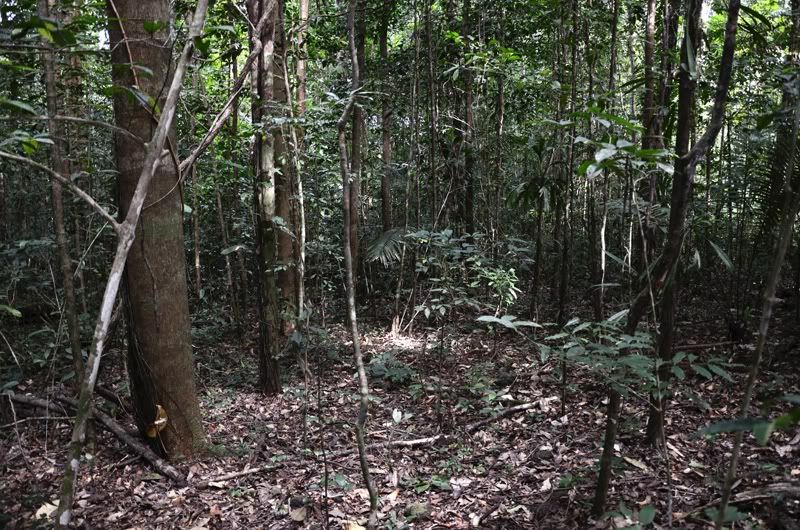 More landscape shots...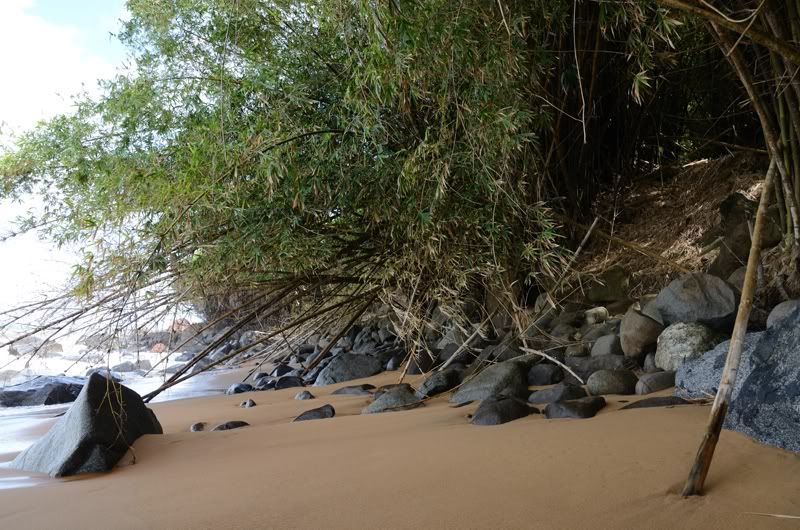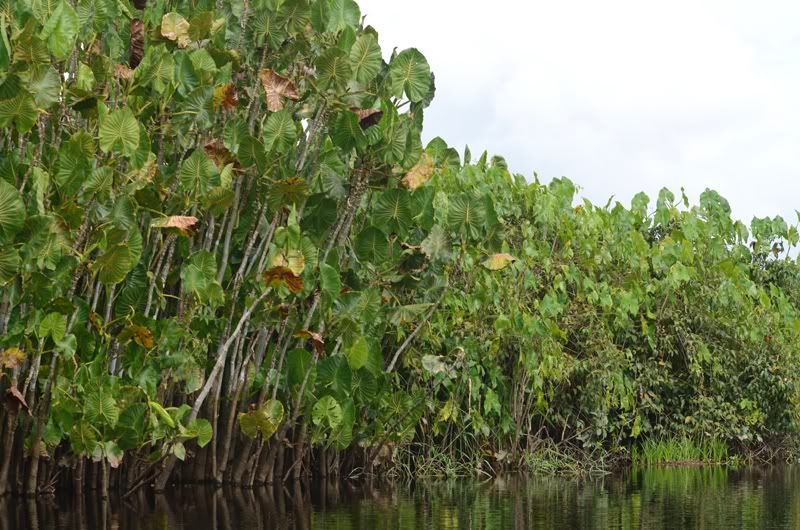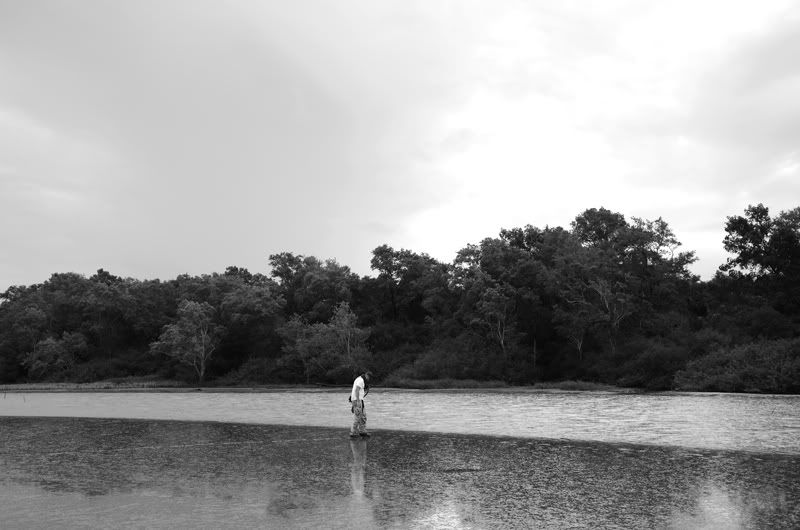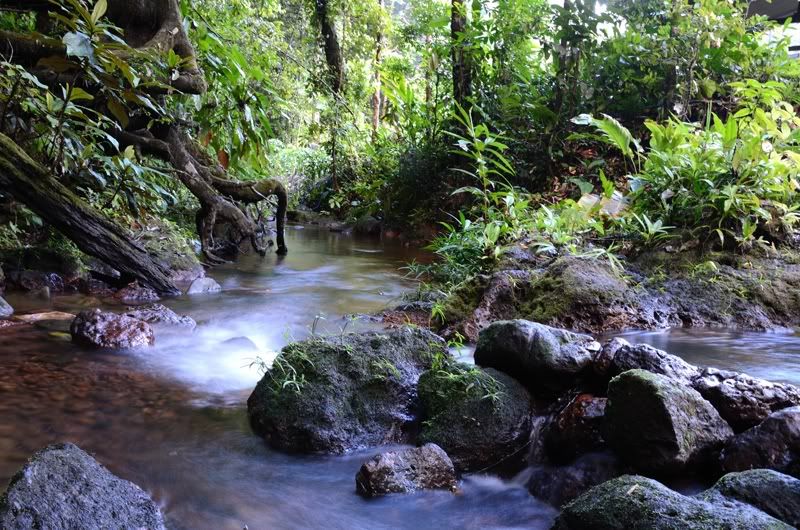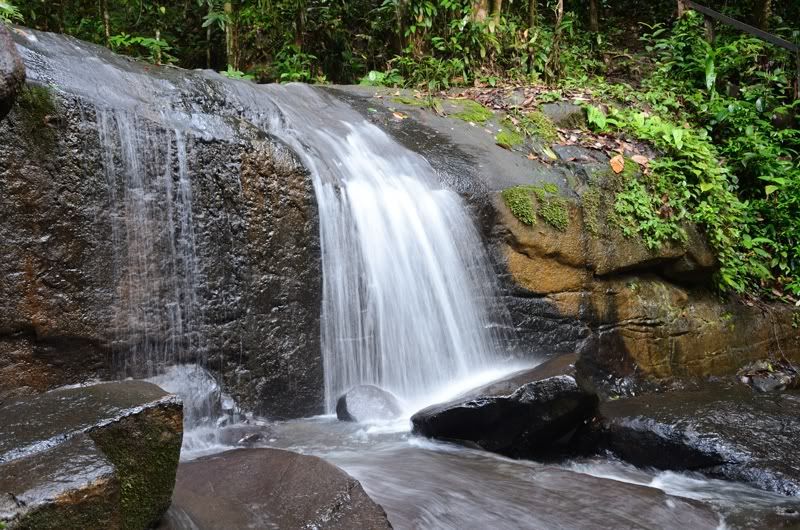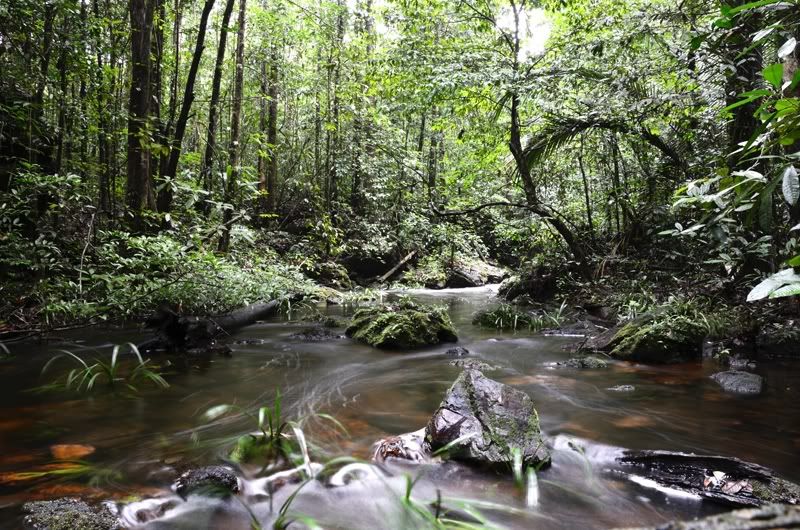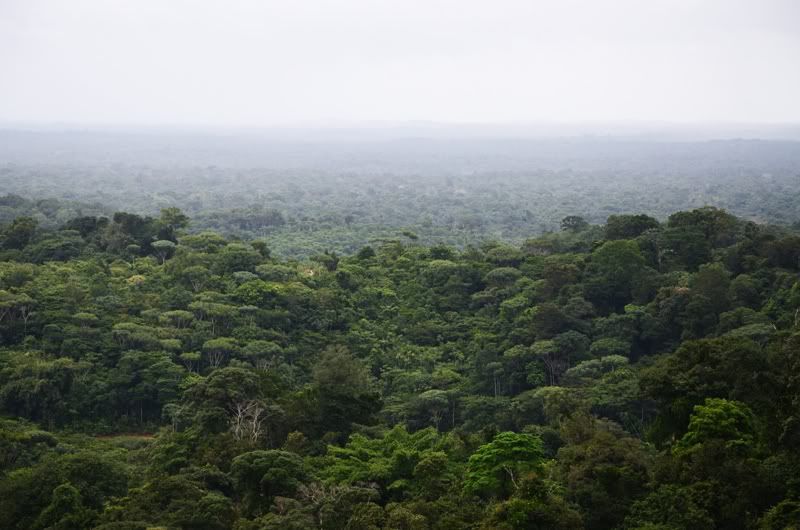 myself, happy in the FG forest.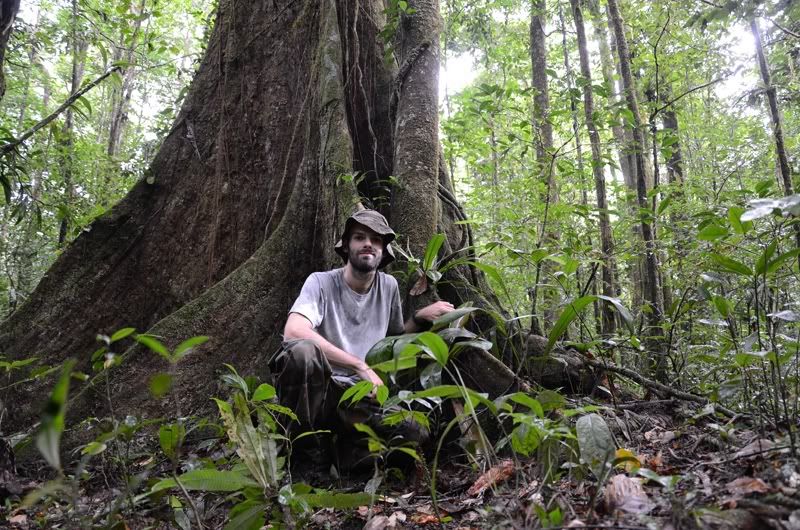 Will post some more soon...
Pato-
Last edited: