Joined

Sep 25, 2009
Messages

160
Checked out a sandy pine plain area yesterday just before dusk and into the evening and found quite a few male wolf spiders out and about. I walked along a couple of sand roads that branched off another road, one north and and one south. While I had daylight, I walked the road on the north side and found one possible h. baltimoriana burrow. As it got dark, the spiders started to appear. What I believe to be h. baltimoriana were abundant on both sides, from juveniles to adults. On the north side, I also found these: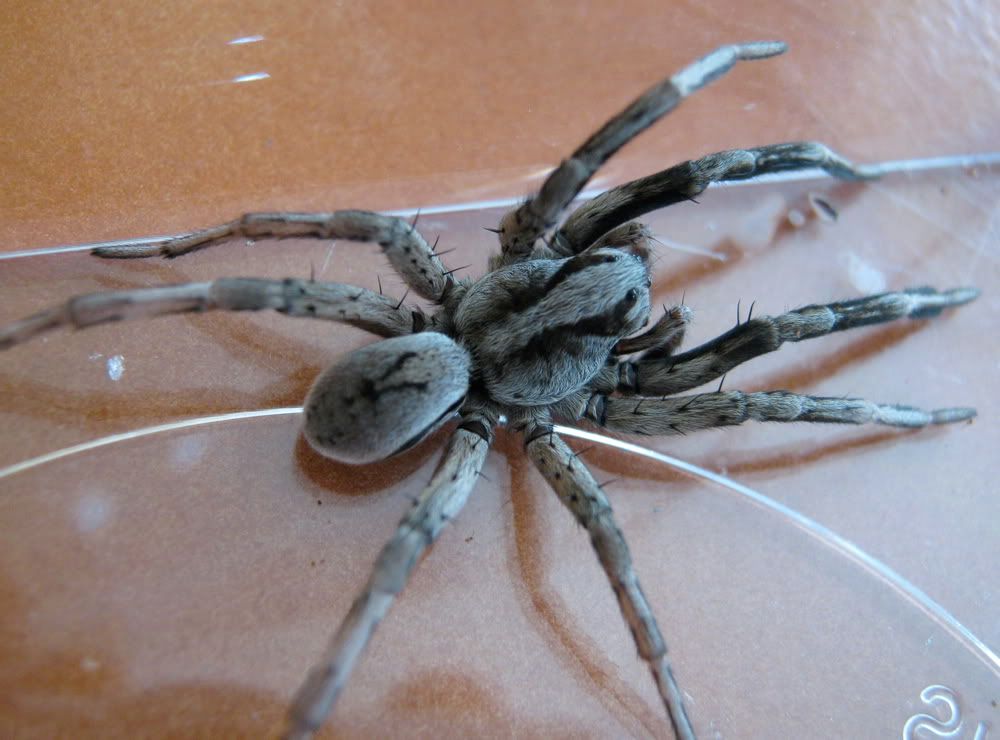 Hoping for an ID here. I collected two and both are roughly the same size. It's diagonal leg span is roughly 2.25". I saw multiple individuals but they were not abundant.
On the south side road I found what I believe to be h. carolinensis, but I'm not positive. Here are 2 individuals:
hogna 1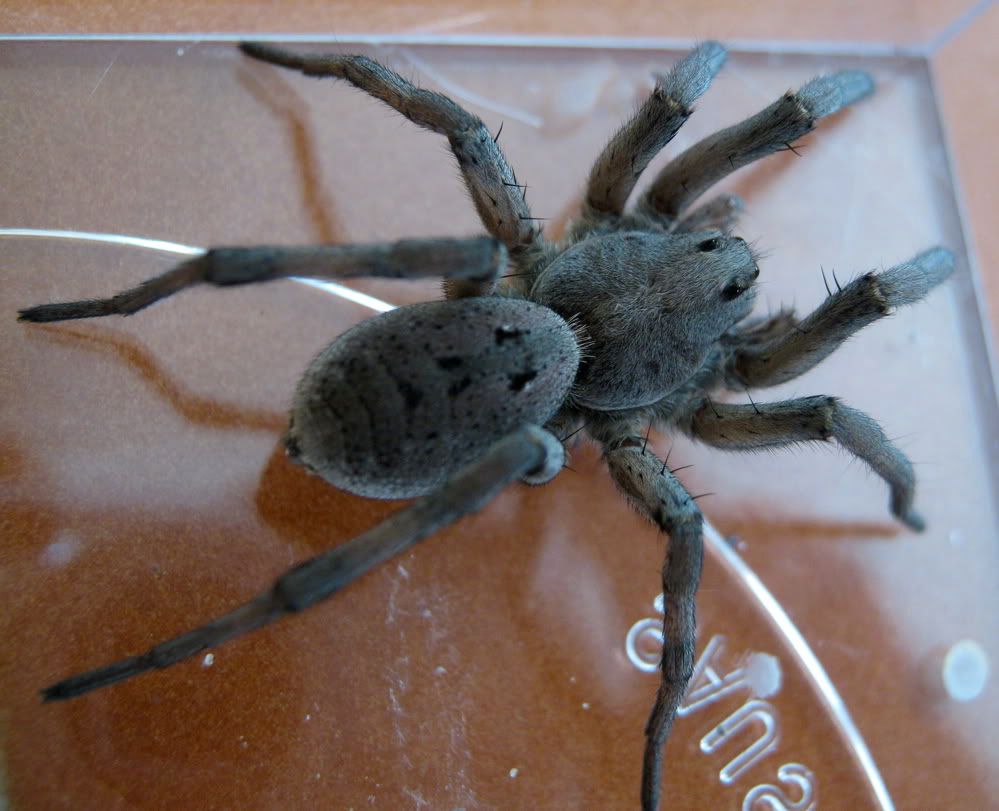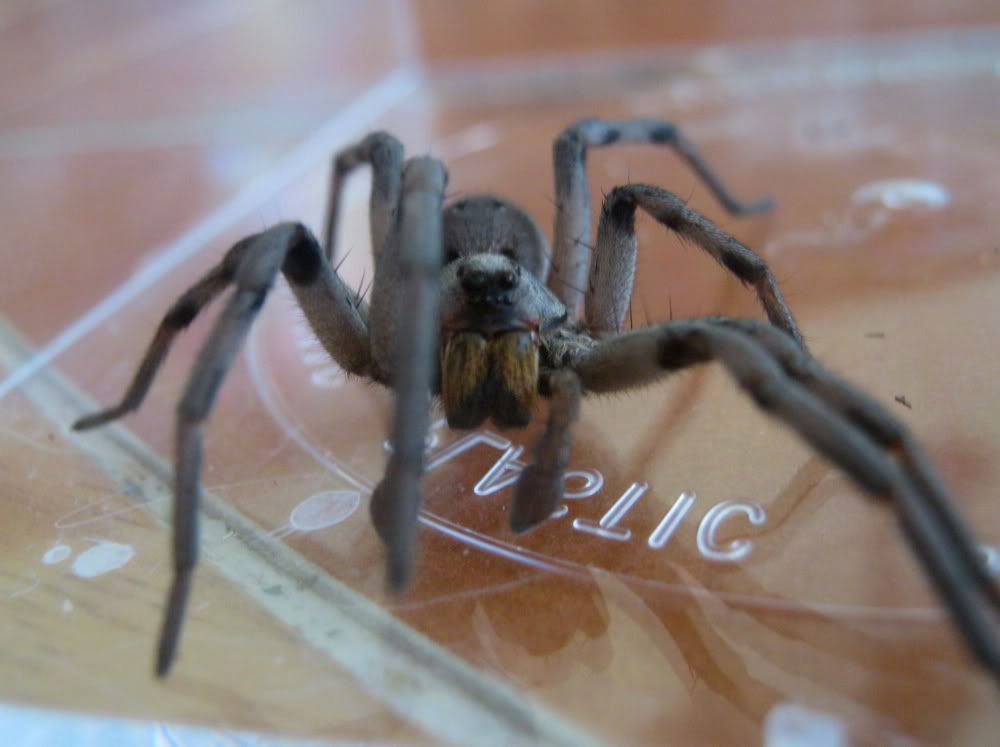 hogna 2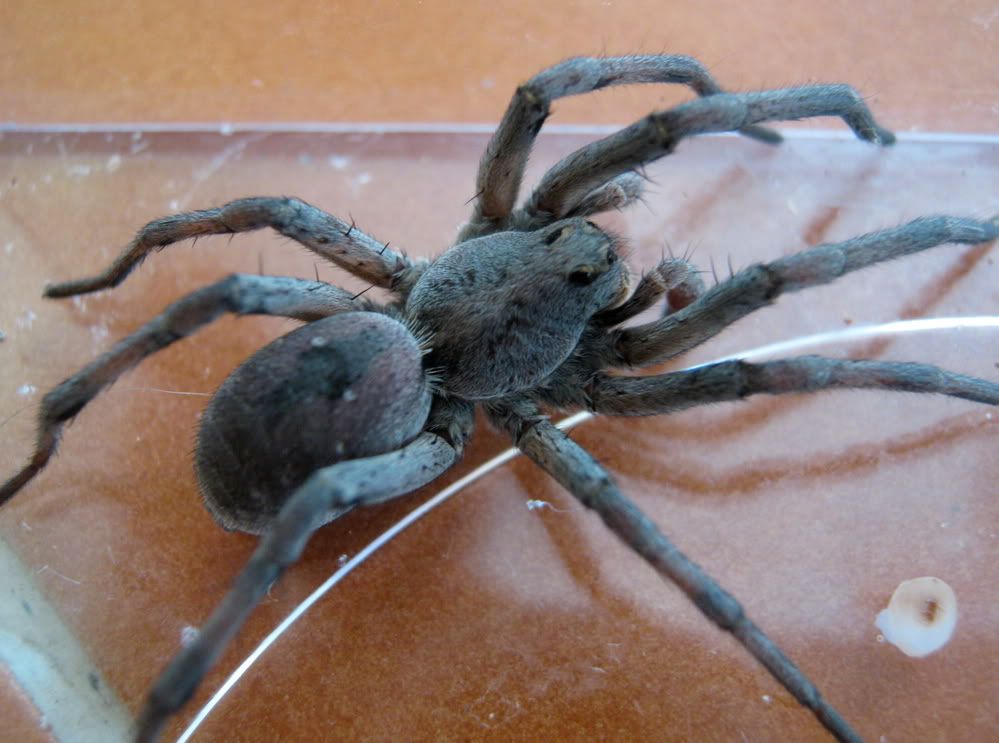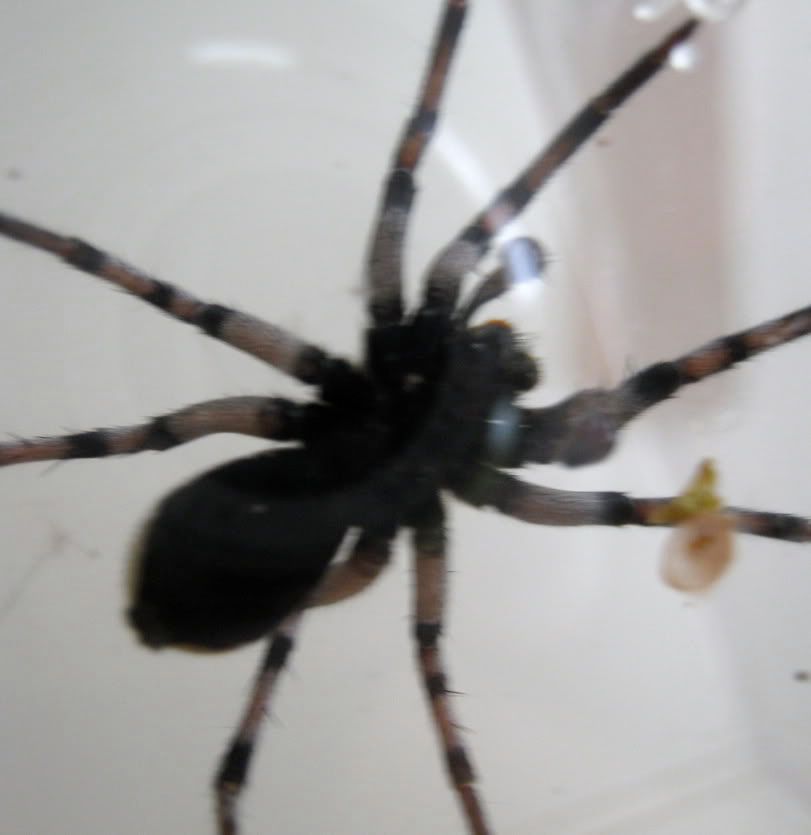 I collected 3 of these. Two are comparable in size with one being slightly larger, and a third seems to be be slightly smaller than the others. Diagonal leg span of the larger one is between 2.25"-2.50". Notice that these have a completely black ventral abdomen as opposed to the pattern on the first spiders abdomen which was present in every individual I observed. Is the first spider pictured h. lenta?
Can't wait to explore this location further.
Thanks!