Joined

Feb 18, 2005
Messages

1,475
So I was on kijiji... looking for a job..of course i got distracted and went into the other pets sections...
they had a tarantula for sale for 50$....
I called up and bartered to 35$....
So I go excited, since its just down the road!
I go in the guys place...
guess what they are keeping her on??? NEWSPAPER!
I was like omg... he said his son was moving out and he needed to sell it.
she's pretty fat, a T's adaptability is amazing...
So her 7-8 inches of glory....
Took a few shots... Waiting on some soil at the moment. ...I have tank and lid...just need nontoxic soil....
She's not really a hair kicker, very tolerant. Got a side view size... I am sure if she's diagonally measured she would be about 8 inches, but I didn't want to stress her out too much for that.
Introducing...my new girl
Im sure you all know what she is hehe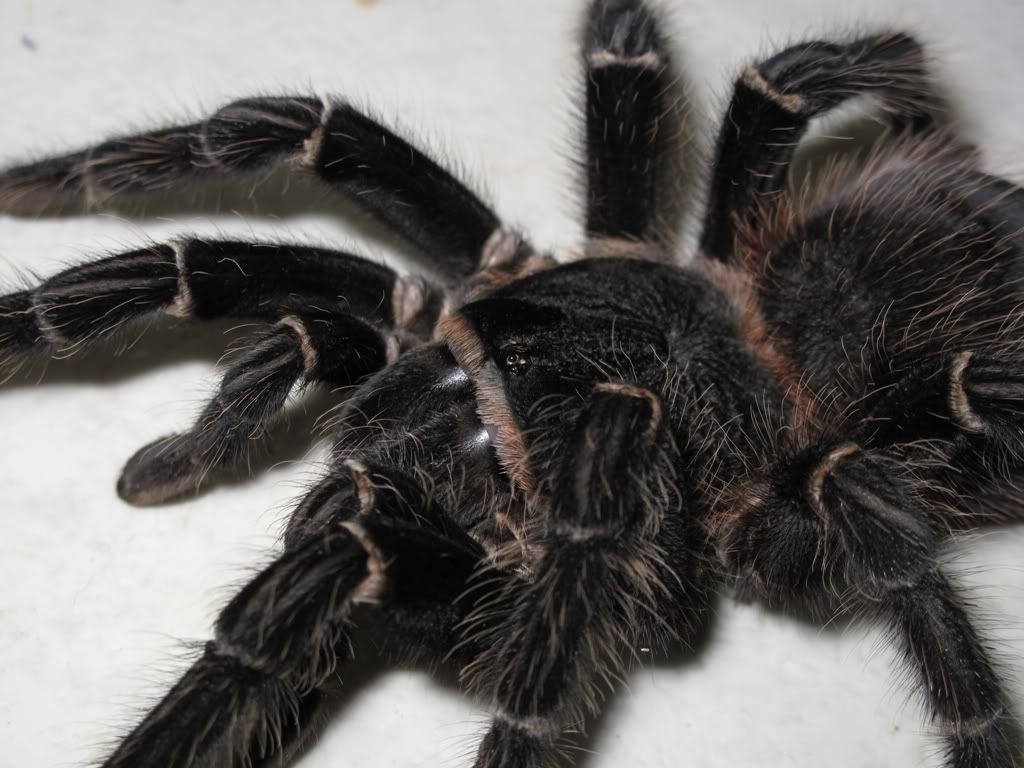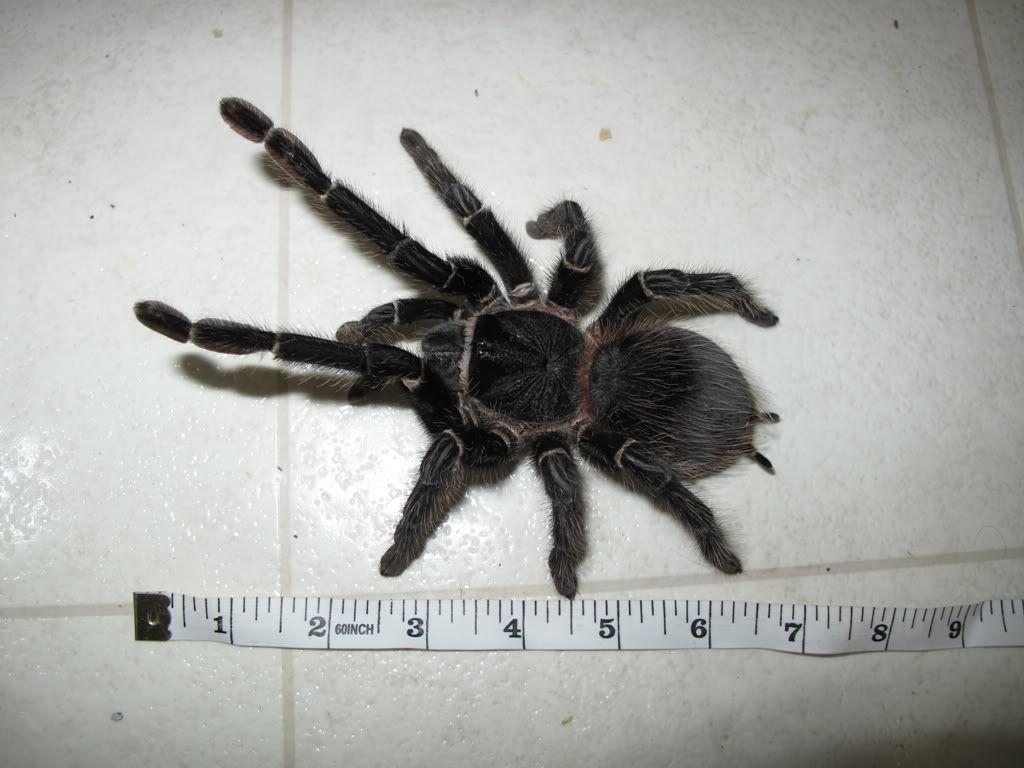 enjoy
Crysta
Last edited: