Hi everyone,
New here.
So I went to get my scorpion last night after 6+ yrs of wanting one.But when I went to get him,the scorpions all had their stingers removed.When I asked about it,I was told they are not allowed on the island of Newfoundland unless their stingers/tails are chopped off.Does anyone know how true this is? I can't find any info on this anywhere.
Also will it cause him (or her...haven't sexed it yet) any problems in the future? It seems to be acting normal and appears healthy otherwise.
I swore in the past I saw scorpions with their tails intact...so I don't know.But all of them last night had no stinger...so any thoughts?
Edit to add picture: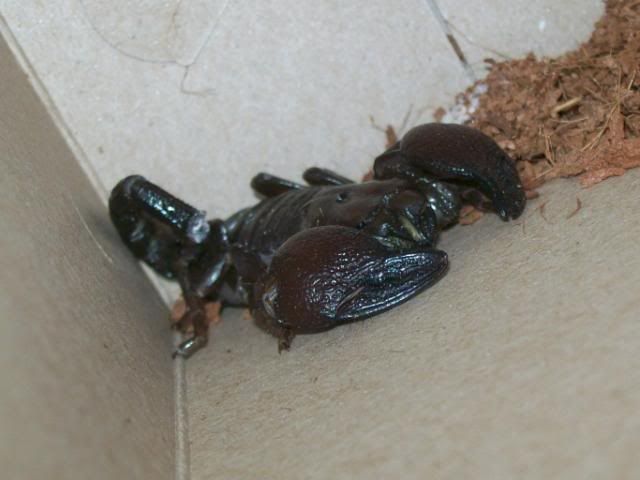 Last edited: