Well,
I noticed a dragonfly larva looking dude underneath of the false bottom part of my vivarium. Weeks later(today) I found that it or another of its kind had climbed up a brom and molted into what appears to be a dragonfly.
This guy has great sight and will hide from the slightest movement. I know I shouldn't have handled him but I wanted to get a good pic. Hope his molt comes out alright. He was in a dry spot and I misted just a little.
Here are some pictures.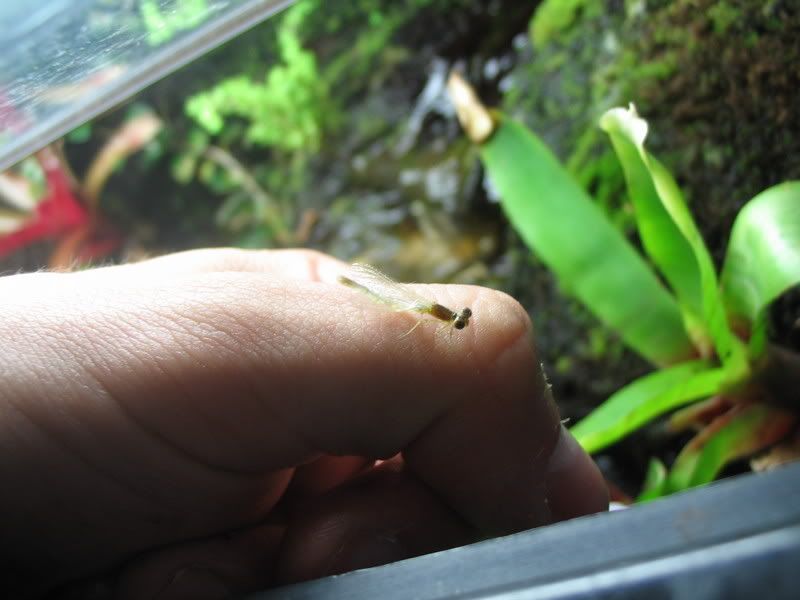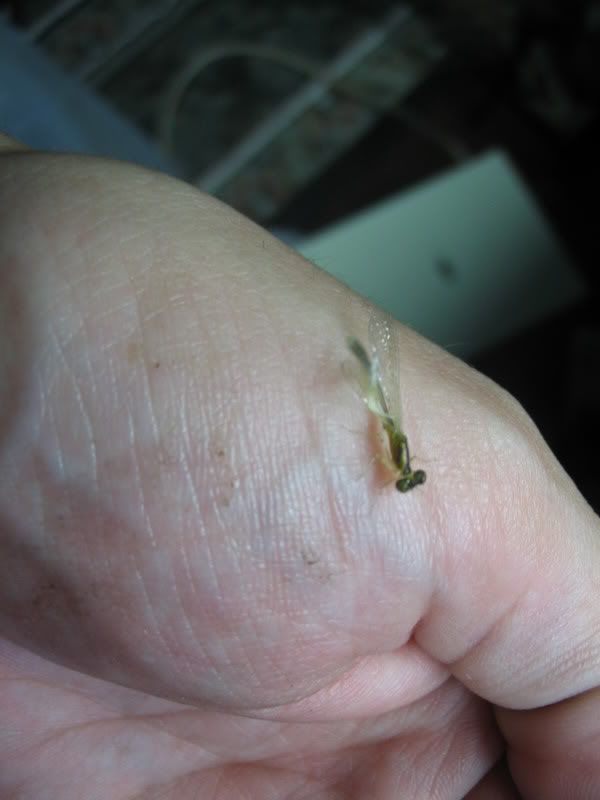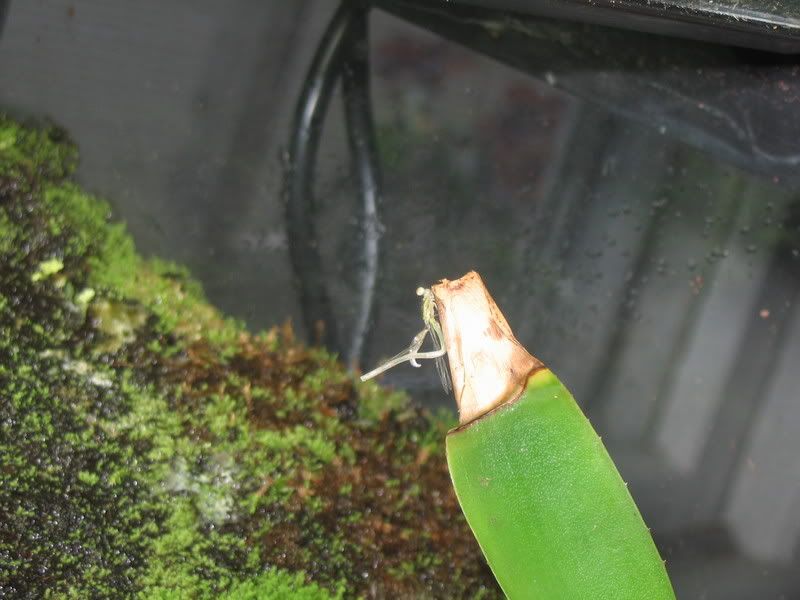 I don't expect any problems with it being in the tank. Are they carnivorous as adults? This one will do fine on fruit flies. Must have hitched a ride on something or another. Pretty cool really.
-Andy