So, today I recieved my shipment from Joe at Oasis Inverts: A MF A. versicolor!
She's an absolute beauty and a doll. Within a few hours, she was ready to mate.. and my what an experience it was.. first thing is first:
I removed her from her shipping containers at my work; she bounded right out and sat streaching on my hand for quite some time:
Once I got her home, I handled her to her cage, showing her the water dish.. at which point she clung to my hand and burried her face into the dish. My arm was getting tired when I finally thought of getting pics of it (who would believe me without proof!). In grabbing my phone from my pocket, I disturbed her and she decided to go for an exploratory stroll.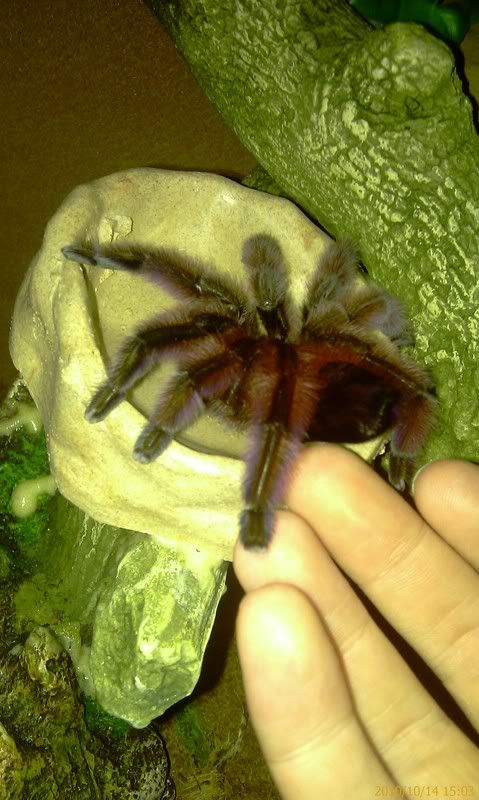 Finally I decided to introduce the male (after giving her a few hours of adjustment). I knew he'd not want to have her inside the cage.. he lured her out. But the big suprise comes next! When they locked up, she was so very... malleable and the male so aggressive, he chased her around the cage until they wound up in my hand! I'm lucky the male didn't get nommed as my free hand was busy taking pictures. This is the 2nd time tarantulas mated on my hand lol.. the first were my P. murinus... wish I would have gotten pics of that!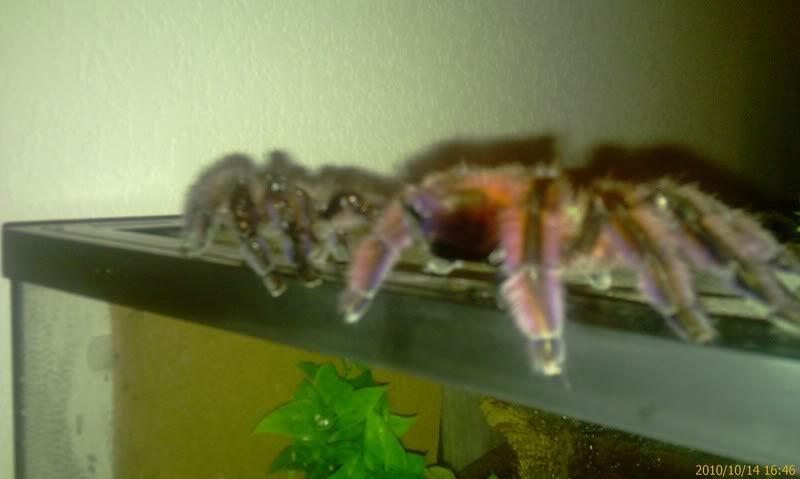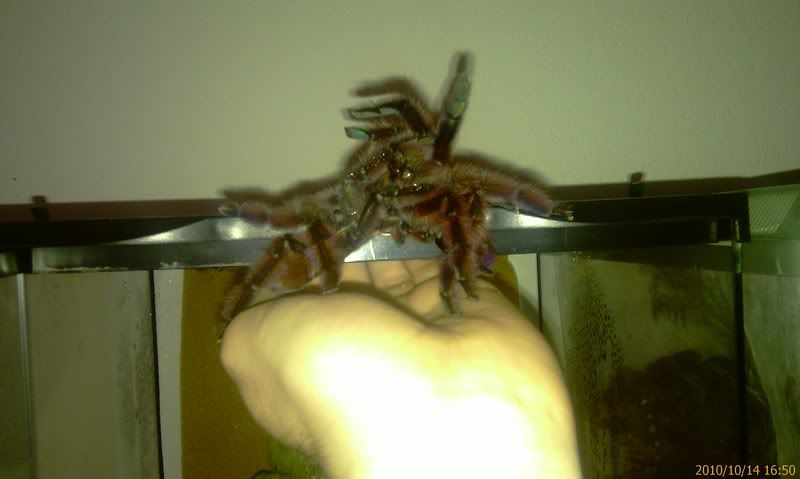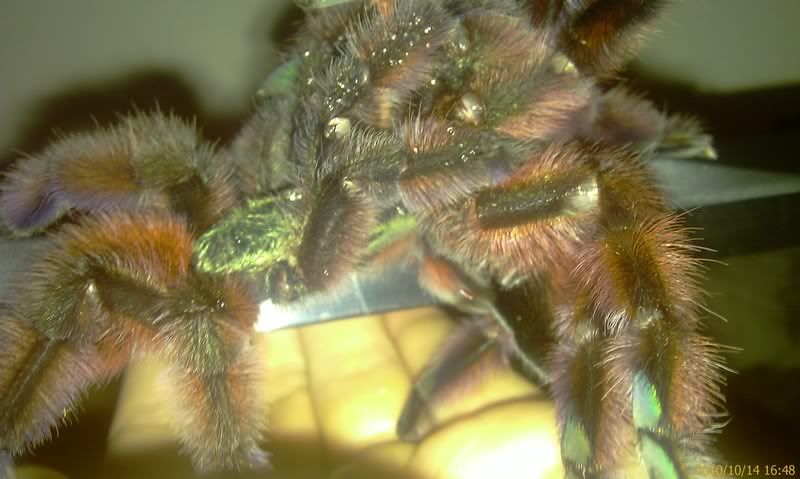 And one of many insertions seen up close!
Thanks again Joe, she is AMAZING!
On another note, my A. metallica pair just bred as well as my A. azuraklaasi.. and my B. emilia pair with the female that hasn't dropped her sack in 3+ months yet has been bred with two diferent males one MANY occasions!
A. metallica breeding: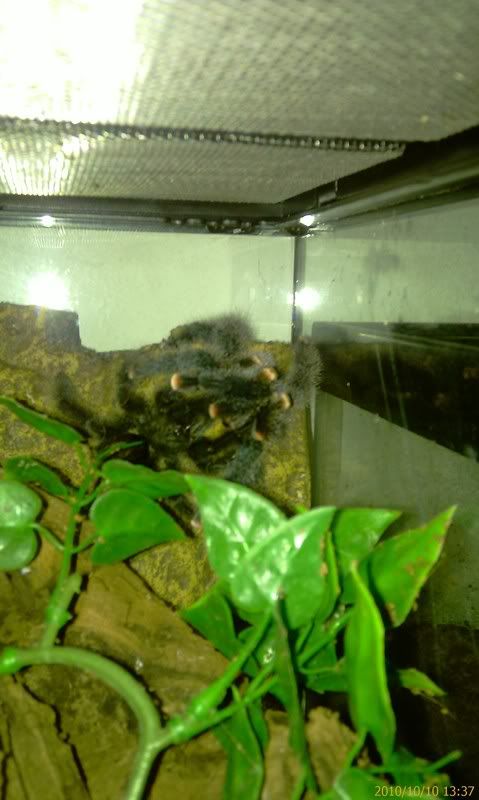 Last edited: