Joined

Mar 14, 2007
Messages

331
My ground fault tripped again and it was 67F when I went in to check on things this afternoon. I plugged the heater into a different outlet and then headed to the store to buy a new outlet. This weekend I'll have a new outlet. But...despite the little dip in temperatures, two of my mommies had been busy.
Mama Avicularia minatrix. Joe Stile's male is the proud papa. Thanks, Joe!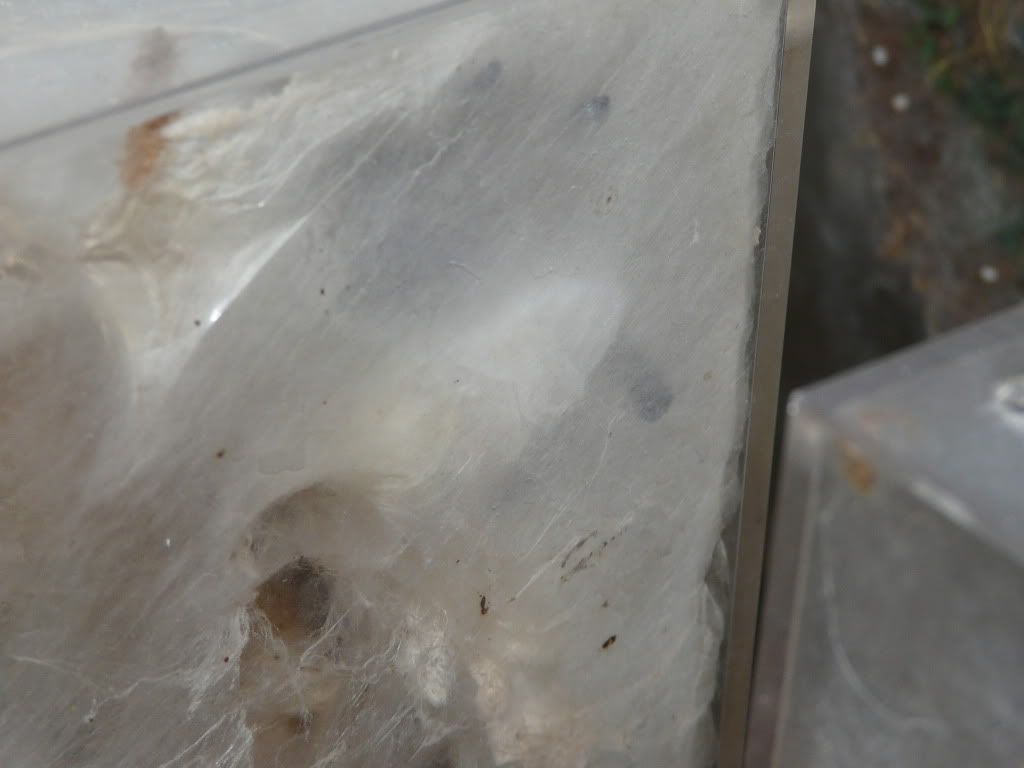 And FINALLY I have a Poecilotheria subfusca sac. These are both the darker (and prettier IMO) "Highland" variety if there really is a clear, reproducible, color morph. Sac looks a little irregular in shape, but she carved herself out a niche underneath the corkbark and used the moss inside her container to make a secure area just like my P.pederseni female did prior to laying her sac. She cleaned the substrate clear down to the acrylic before she laid the sac.
Diane